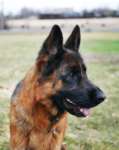 by Shepj on 17 July 2019 - 11:07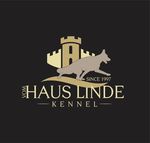 SCAM - IVAN YONKOV AND TEODORA NOVA - 6900 USD AND NO DOGS - Kennel "v. Haus Linde" : FCI 029BG/1999
Last month I contacted Ivan regarding Lady-Gaga von Haus Linde. We agreed on 3400 USD and the funds were transferred to his wife Teodora Nova. Lady was to be bred to ORK Von Nessenburg. First she was to be shipped from Sofia but then he wanted to send her across the country to another country and have her fly out of there because it was cheaper for him. I told him I didn't want him to do that for the sake of the dog driving 700km + and then a plane flight. He agreed to stick to the orginal agrement and have her fly out of his city Sofia, but ot have her land in Montreal as this would save him money. I agreed.
He then contacts me about his dog ORK had bloat and he had to take care of that first. After that he had heart issues and was admitted to the hospital. And finally, he didn't have the money to send her when it was finally time to do so.
This is not the first time he uses health as a excuse:
Link: http://www.pedigreedatabase.com/german_shepherd_dog/community.read?post=898790-ivan-yankov-is-a-big-thief--do-not-send-him-money-admin-he-is-banned
AND
Link: http://www.pedigreedatabase.com/community.read?post=887106-ivon-yankov-is-a-thief
I am able to provide proof of payment and our conversations that are in conjunction to what I am telling you.
After this I found out about Kenneth(breeder in USA) who is also waiting for a dog and is in the same situation I am in for a total of 6900USD. Proof of his payment and details of his conversations can be supplied.
If this issues is resolved I will update this post with a resolution, until then it will be posted across the internet on different websites and Facebook.
Kennel "v. Haus Linde" : FCI 029BG/1999
USERNAME - gepard96
https://www.facebook.com/yonkov1
https://www.facebook.com/teodora.novakova.12
https://newbulgarian.academia.edu/IvanYonkov?fbclid=IwAR38WCUGuXYyc3tGCeZJNoRPhvO2y1LmGdzFakwmVAUgQ1obhQnaNz0IoDQ
Phone +359877625977 Address: 1000 Sofia Stefan Duniov, 59, Bulgaria
https://www.working-dog.com/breed/vom-Haus-Linde-33929/planning
http://lapichka.com/ad/237/info

by DuganVomEichenluft on 17 July 2019 - 12:07
I truly hope he makes good of this. After selling her pups, he should have plenty of money to refund you.

Who is Kenneth?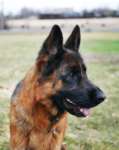 by Shepj on 17 July 2019 - 15:07
He has the money no doubt to ship those dogs. We paid him the same week so he had 6900usd in his account. Kenneth will chime in here tonight and give his side of the situation.
by 12manydogs on 17 July 2019 - 16:07
BAD BAD IVAN IS A THIEF!!!!

NEVER EVER SEND IVAN OR HAUS LINDE MONEY OR ANY ONE IVAN ASSOCIATES WITH.
THEY ARE ALL LIARS AND THIEVES!

BEWARE BEWARE BEWARE!
by PRAIRIE HAUS KENNELS on 18 July 2019 - 00:07
Hi I am Kenneth Uselton and I am involved in this with Jay .
I paid in full on 16 June and have had 2 Conformations for shipping.
However Pia was not shipped.
latest was that he had spent the money on his sick dog Ork and would ship Pia the following week.
That was the last communication because Ivan has ignored my messages.
Today I was informed by a friend of Ivan's that he "Ivan " is in the hospital and that my female would be shipped next week.
I'll update here if/ when that happens.
Kenneth Uselton
Prairie haus Kennels
Frankfort, Indiana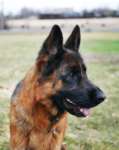 by Shepj on 18 July 2019 - 00:07
I paid in full for Lady on June 14th and she was to be shipped the same week as Pia but hasn't happened yet.
Jason Sheney
Loyalist Shepherds
Ontario, Canada

by Western Rider on 18 July 2019 - 01:07
I am very sorry all of you have been scammed by this person. The site banned Ivan and his kennel from this site since March 2018
Feel free to post about this person so others who seek information will know that he is a scammer.
I do suggest that you go to whatever media you used to make contact with this person and file a complaint.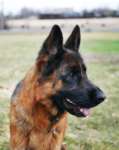 by Shepj on 26 July 2019 - 22:07
UPDATE!!
IVAN has blocked me and Kenneth from his Facebook. He has given us excuses as to why he has not sent the dogs. Kenneth you want to give some input here as well? Here is a copy of what he has said last.
(I had heard from familiar for some things like this, but I never thought, that personal I would go through it.
My wife, without any warning, filed a lawsuit for divorce, stopped me from accessing all family money (the bank account was on her name), excluded my internet at home, the all phones, the television - everything that are writted on her name.
Until Monday, she was lying to me that she went to the bank and was waiting for an overdraft, and in this time she was preparing the court documents.
Tuesday I understood the truth.
Now, in coming Monday, to my home be running a new internet, and from the company they'll bring me a new smartphone.
I hope the beginning of the next week I can pay for sending the dogs. From weekend I will started go round to saved money - who has to give me money, loans.
I'm not a deceiver! I just could not foresee it. I promise to do all my best and the beginning of the next week, we to have a paid transport for the dogs.
I can not access to all my passwords - Facebook and others accounts. .All my passwords were stored in a "cloud" that I no longer have access to.
Monday after I get the new Internet at home, I will change my passwords and re-establish my access.
I have not now from where can write to you, unyil monday, pleace trust me. I give promise, to make all possible and the next week the transport for Pia and Lady to be already pay!)
What a load of crap!!!

by PRAIRIE HAUS KENNELS on 27 September 2019 - 13:09
As of 27 September I have still not received my female from Ivan.
Last communication was on the 24th.
He's got a great game as for excuses but it still comes down to the fact that he's a thief. The following is copied from my last message from Ivan.


Hi, today my lawyer told me that there will be done the divorce agreement in the first week of October. I will give the all family apartment, and half of the family money and bonds. The second half from the money is for me and they are sufficient to permit all my debts.
I beg you to wait me to the end of September to tell you exactly date when I can send the female. it won't be over from October 10-12. Please make a last compromise.
---
---
Contact information
Disclaimer
Privacy Statement
Copyright Information
Terms of Service
Cookie policy
↑ Back to top