SG 7 Jasko von Marbo Wolf
ED-0
Sire Born: 10. June 2010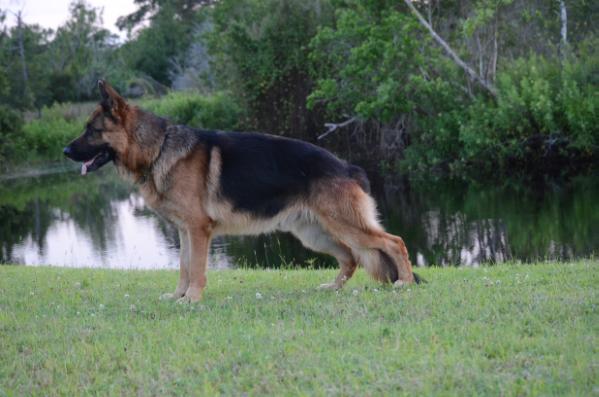 JR 735688
Hip: FCI: A 1/2 - Elbows: Not known
Breed report
No breed report has been submitted
Linebreeding

2009
JR 733867
HD-SV: HD a-normal (a1)


Sire






SCHH3
2002
SZ 2101021
HD-SV: HD a-normal (a1)


Sire






SCHH3
1999
SZ 2055986
HD-SV: HD a-normal (a1)


Sire






SCHH2
1999
SZ 2051039
HD-SV: HD a-normal (a1)


Dam






IPO1
2006
JR 727589
HD-Normal


Dam






SCHH3, IPO3
2002
LOI 02/98356 (SZ 2138739)
HD-SV: HD a-normal (a1)


Sire






SCHH 1
2003
JR 723051
HD-SV: HD a-normal (a1)


Dam






IPO1
2008
JR 732352
HD-SV: HD a-normal (a1)


Dam






SCH 3
2006
SZ 2177474
HD-SV: HD a-normal (a1)


Sire






SCHH3
2002
SZ 2109990
HD-SV: HD a normal (a1)


Sire






SCHH1
2002
SZ 2116334
HD-SV: HD a-normal (a1)


Dam



SCHH 2
2003
JR 732347
HD-SV: HD a-normal (a1)


Dam






SCHH3
1999
SZ 2070626
HD-SV: HD a-normal (a1)


Sire






SCHH2
1997
SZ 2003702
HD-fast normal


Dam






Picture galleries
By Markovic Bojan - 5.9 years ago
Jasko von Marbo Wolf 18.09.2011.
By Markovic Bojan - 6.2 years ago
Jasko von Marbo Wolf

By Markovic Bojan - 6.3 years ago
User comments
This is a dog pedigree, used by breeders and breed enthusiasts to see the ancestry and line-breeding of that individual dog. The pedigree page also contains links to the dogs siblings and progeny (if any exist). For dog owners with purebred dogs this is an excellent resource to study their dog's lineage.
---
---
---
---
Contact information
Disclaimer
Privacy Statement
Copyright Information
Terms of Service
Cookie policy
↑ Back to top