This is a placeholder text
Group text
Ivan zet Eurosportu 
BH , SCH 1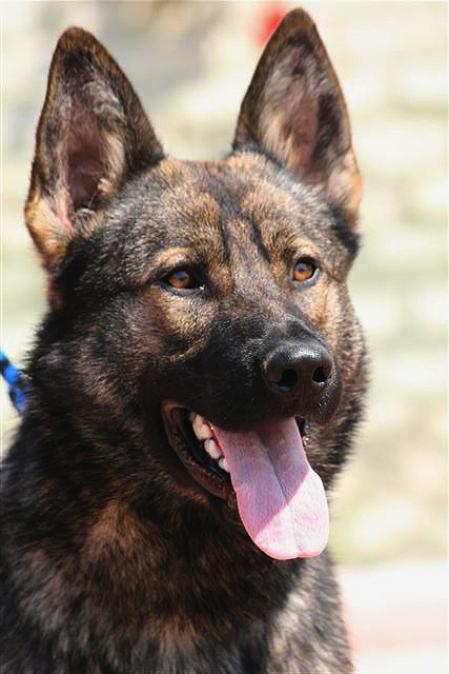 Hip: FCI: A 1/2 - Elbows: Not known
Jump to comments
Breed report
No breed report has been submitted
Linebreeding
SchH3, IPO3, FH1
2001
CMKU 44046/01/03
HD-HD: 0/0


Sire







Kör: 5VQ1/P 2.tr.

FH1, FH2, IPO3, SCHH-A, SCHH3, VGP1, ZPS, ZVV2
1998
CMKU 35205/98/00/
HD-SV: HD a-normal (a1)


Sire






IPO3, SCHH3, ZVV1, ÚMS, ÚMR, WUSV 3X, FCI-WM 3X
1995
CMKU 23086/95/97
HD-SV: HD a-normal (a1)


Sire






ZVV1
1997
CMKU 29274/97/98 (AKC DN06496601)
HD-SV: HD a-normal (a1)


Dam






IPO3, SCHH3, ZVV2, 5CVQ1/P II. TR.


HD-SV: HD a-normal (a1)


Dam






IPO3 SCHH3 ZVV2, WUSV
1993
CKSP 14558/93/96(AKC DL69734901)((SZ 8009847)
HD-Normal


Sire






SCHH3 IP3 ZVV1
1994
CKS 18081/94 (LOI 98/122975)
HD-SV: HD a-normal (a1)


Dam






SCHH 3, IPO 3, SVV1
2001
LOI 01/111692 (SUCHNO 4502/03)
HD-SV: HD a-fast normal (a2)


Dam







Kör: 4CKY6/45 P I.tr LBZ

SCHH3 (V-WUSV-WM),FH, IP3, INT
1995
LOSH 756581 (SZ 2047370)
HD-FCI: A 1/2


Sire






SCHH3, IPO3, CH. BE'93, CH. WUSV 93
1989
LOSH 626130
HD-FCI: A 1/2


Sire






SCHH3,IPO3
1992
LOSH 0681053
HD-


Dam



SCHH2
1998
LOI 99/27338
HD-SV: HD a-Ausland (a6)


Dam



UMS FCI, UMS WUSV, 2*UM CR, MISTR CR,IPO 3,SCHH 3
1991
CKS DS/07825/91/94
HD-SV: HD a-normal (a1)


Sire






SCHH3 IP3 ZVV1
1994
CKS 18081/94 (LOI 98/122975)
HD-SV: HD a-normal (a1)


Dam






Picture galleries
By Joe and Victoria - 12.7 years ago
Ivan Zet Europortu received his BH December 14, 2008, at the GSSC GSDCA-WDA Trial at Dayton High School in Dayton, Texas, under Judge Dr. David Landau. Ivan sparkled with joy and animation in his quick and accurate performance demonstrating much promise. He was sound and clear headed with his traffic, loud group, bycycle, and dog aggression testing. What a boy! Ivan has his Slovakian "A" Hip & "A" Elbow certifications. He also has his OFA Cardiac and Thyroid Certifications Normal.
By Joe and Victoria - 13.2 years ago
Ivan (prounounced E-van.) "Ivan" means "The Lord is Gracious." Truly, the Lord is gracious in bringing me this boy. Thank you Lord for Ivan! Ivan Zet Europortu is clear headed and sound while demonstrating world class competition Schutzhund and Working Dog Sport talent. Check out his videos at nine months of age with his genetic ALWAYS full grip. His toy drive is EXTREME yet control is no problem because of his inherent willingness to please. He is loving and loyal and what "the doctor ordered" in the total working dog. His pedigree begins with Basco z Slovanskeho domu SCHH 3, IPO 3, FH 1 , 2007 USA National Champion, and is chocked full of incredible WUSV working dog champions including the famous Czech Pohraniční stráže. You will find links to Ivan's videos at http://www.schutzhundk9.com/ivaneurosportu.html We thank Eurosport and Josef and Taunya Mravik for breeding Ivan. We also thank Eurosport for its fantastic Puppy Program in Slovakia.
User comments
This is a dog pedigree, used by breeders and breed enthusiasts to see the ancestry and line-breeding of that individual dog. The pedigree page also contains links to the dogs siblings and progeny (if any exist). For dog owners with purebred dogs this is an excellent resource to study their dog's lineage.
---
---
Contact information
Disclaimer
Privacy Statement
Copyright Information
Terms of Service
Cookie policy
↑ Back to top