This is a placeholder text
Group text
SG

 Jazz Thorr Van Rossland PPD
Sire Born: 03. May 2013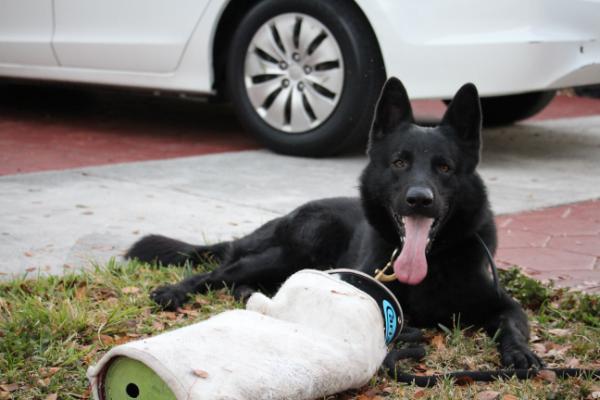 AKC  DN37512701
Hip: HD-SV: HD a-normal - Elbows: SV: ED Normal
microchip: 4C3F44030B
Jump to comments
Breed report
No breed report has been submitted
Linebreeding

2012
AKC DN32868309
HD-OFA-Good (GS-89703G24M-VPI)


Sire






SchH3
2007
SZ 2201593 (AKC DN28283601)
HD-SV: HD A Normal (A1)


Sire






SCHH3
2003
SZ 2125551 (AKC DN21206901)
HD-SV: HD a-normal (a1)


Sire






SCHH3
1999
SZ 2050620
HD-SV: HD a-normal (a1)


Dam






SCH3
2006
SZ 2195214 (AKC DN26653002)
HD-SV: HD a-normal (a1)


Dam






SCHH3
2003
SZ 2144437
HD-SV: HD a-normal (a1)


Sire






SCHH3
1999
SZ 2041671
HD-SV: HD a-fast normal (a2)


Dam






DDR
2011
AKC DN37015901
HD-Normal


Dam






SchH3 IPO3
2007
SZ 2220460
HD-SV: HD a-fast normal (a2)


Sire






SCHH III
2004
SZ 2143807
HD-SV: HD a-normal (a1)


Sire






SCHH1
2003
SZ 2135598
HD-SV: HD a-normal (a1)


Dam






SCHH2
2008
SZ 2215919
HD-SV: HD a-normal (a1)


Dam






SCHH3, IPO3, FH1, FH2
2004
SZ 2152847
HD-SV: HD a-normal (a1)


Sire






SCHH3
2004
SZ 2155699
HD-SV: HD a-normal (a1)


Dam






Picture galleries
By DDR SHEPHERDMAN - 3.2 years ago
Hilltops Fonzie is a very large COATED he's the exact look you look for in the dog. Huge head, play Slow to mature, great nose! Prey drive has increased w/time training doing well w/obedience. Easy to train ...possible lo club level. Or intro dog for new enthusiasts. Smart, but 97%of sport folks from what I've seen wouldn't even consider a coated dog, no matter how he shows.
By harterhundgsd - 3.3 years ago

By harterhundgsd - 6 years ago
User comments
This is a dog pedigree, used by breeders and breed enthusiasts to see the ancestry and line-breeding of that individual dog. The pedigree page also contains links to the dogs siblings and progeny (if any exist). For dog owners with purebred dogs this is an excellent resource to study their dog's lineage.
---
---
Contact information
Disclaimer
Privacy Statement
Copyright Information
Terms of Service
Cookie policy
↑ Back to top