This is a placeholder text
Group text
by keebs on 04 March 2023 - 19:03
How do I select the correct name for my dog to make sure that his/her heritage stays in the name. Or how are they supposed to be named? Any advice welcomed. Thanks

by Q Man on 05 March 2023 - 08:03
What breed are you talking about?

Do you have the pedigree?

Do you plan on registering her?


by GSCat on 06 March 2023 - 05:03
Which country are you in? Which registry are the dog's papers?

Did the breeder register your dog and simply give you the transfer of ownership paperwork?
OR

Did the breeder just give you the papers so you can register the dog? Did the breeder give you any instructions concerning the name? Mine did, and it was pretty easy to do what she asked.

 

by CSMHM0 on 21 March 2023 - 23:03
as breeders, we pick the registered names(generally each litter has a theme), call names are given by the owners, but often pay homage to the above

by Hundmutter on 23 March 2023 - 13:03
CSMHMO That depends which country you are in. Systems vary. Hence all the questions directed at the OP.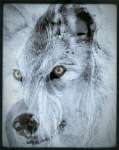 by Fantom76 on 26 March 2023 - 14:03
IF YOU GIVE US THE COMPLETE SIRE AND DAM NAMES, IT WILL HELP US ANSWER YOUR QUESTIONS.
---
---
Contact information
Disclaimer
Privacy Statement
Copyright Information
Terms of Service
Cookie policy
↑ Back to top