This is a placeholder text
Group text

by Rik on 11 April 2022 - 20:04
my dad passed away Thursday. He was 94, and thanks in advance for the condolences, but he lived an absolutely medical free/healthy life and it was just time.

what is so amazing to me and my sisters is that "Harley" a Shih Tzu he rescued from a hell, 12 years ago passed this morning, 5 days later. Harley was approx 15 y.o.

strange things happen, my youngest sister can't stop crying, but I told her what an amazing story. I won't even try to describe the bond they had, and they both lasted just long enough to see each other out.


thanks,
Rik

by Sunsilver on 12 April 2022 - 01:04
Sorry for your loss, Rik! My mom was 92 when she passed, but it didn't make it any easier. :(
{{HUGS}}

by Hundmutter on 12 April 2022 - 02:04
Sorry to hear that Rik; at least it does sound as though your Dad was fortunate, both in his healthy long life and in his passing. Few are that lucky, it seems. It is indeed amazing that his dog followed him so soon - but not unique, as I have heard of such things quite often before: it seems the dog 'knows' his companion is not coming back and chooses to 'let go' also. There is generally (though not always) an equality of aging.

But I know of not just other dog cases of this, but of husbands & wives too ! Was reading only recently of a devoted couple who died within days of each other. It is strange, one wonders if there is a concious wish attached or whether it 'just happens' without any kind of control over whether it does happen, or not. I guess I will never find out. I certainly think my grandmother would have been spared the pain of deterioration and dementia if she had been able to die shortly after my Granddad's death, I certainly got the impression she would have liked that to happen - but for her, it didn't.
I suppose if one is religious, and sets store by such ideas as the Rainbow Bridge, this is when such beliefs become relevant ?  Quite comforting to think of your dad & Harley walking off together into the Light !

by mrdarcy on 12 April 2022 - 04:04
Rik, sorry for your loss.

by Sunsilver on 09 May 2022 - 02:05
Yup, medical people will tell you it's not unusual for spouses who have been married for many years to pass within a couple of weeks or months of each other.

My parents just missed their 60th anniversary. Dad passed in early May, Mom 10 months later.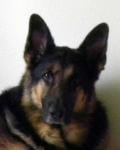 by Mindhunt on 20 May 2022 - 16:05
Losing our much loved dad's is never easy. Sorry for your loss. My dad passed and his Shih Tzu passed soon after.

by mrdarcy on 24 May 2022 - 15:05
Mindhhunt haven't seen you here for a while hope you are well and good to see you posting.
---
---
Contact information
Disclaimer
Privacy Statement
Copyright Information
Terms of Service
Cookie policy
↑ Back to top