This is a placeholder text
Group text

by eg21horse on 25 May 2021 - 15:05
Hello. I am curious if anyone owns a direct Javier, John, or Tyson Eqidius son in the US/Can? A grandson? Please message me if you do. I knew Tyson Eqidius was brought to the US and bred however I can no longer find any information on this line, Tyson was a son of John vom Talka Marda, and full littermate to Javier.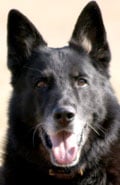 by BlackthornGSD on 25 May 2021 - 21:05

by Koots on 28 May 2021 - 15:05

by Koots on 29 May 2021 - 14:05
Better pic - shows ped.