This is a placeholder text
Group text
by Trumans mom on 22 April 2021 - 16:04
When we spoke with the breeder where we got our gsd, we were told that both sire and dam were imported from Germany and that 'all of my dogs come from Germany as I don't prefer American gsd's.' Once we received our dogs AKC papers we realized that the sire is from Canada and the Dam, Serbia. In checking the pedigree how can we figure out if they indeed were imported from Germany to Canada, imported from Germany to Serbia and then imported to the US? Not saying he was dishonest but not being sure how to read the pedigree line we were just wondering if anyone has an answer. Thanks in advance.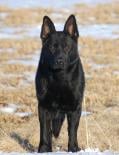 by Jenni78 on 22 April 2021 - 17:04
You want a dog directly imported, or you just want European lineage? I highly doubt there are a bunch of American lines pouring out of Serbia...

Link the pedigree of the dog or post a pic of papers and we'll decode it for you.

by Hundmutter on 23 April 2021 - 03:04
I'll second what Jenni posted. If your dog is named on the PDB, or we see a photo of its pedigree sheet (you have a limited version with the AKC certificate but sometimes the breeder provides a longer one to buyers), we can see the immediate generations, and trace them back further for you. Also whether they were directly imported or not, and their working and health certifications.

As Jenni says, the AKC/American Show Dog type is rarely imported by that cluster of European countries which have 'got in on the GSD act' by breeding extensively to export, so virtually all their dogs will originate as 'Germanic' type. Some of these Working lines, and some Show lines of the sort favoured across Europe (and by some people in the US).

Canada is a different kettle of fish, with many American showdogs going over the border; the sire could therefore be anything from a straightfoward Import direct from Germany, to a US Champion (AKC style), and all things in between. Without his name and country of birth/Registration, we can't tell you.

Whatever your pup's genetic background turns out to be, can we take the opportunity to welcome you here and wish you the best of luck and enjoyment with your new dog.
by Trumans mom on 26 April 2021 - 17:04
Not sure how to attach a photo so I'll post this:  SIRE: Enzo Vom Wofenhaus  DN44366101 03-16 (OFA35G OFEL35 AKC DNA #V773247) (CAN)
DAM:  Hera Vom Platanshof DN64423801 03-21 (SRB)
Trumans AKC registered AKC is Truman Vom Enzo Hera DN64752402
Thank you in advance.  No information is contained on this site for the Sire but there is for the DAM.  If you'd like the name of the breeder I can provide it although I'm not sure it would help. 

by Rik on 26 April 2021 - 17:04
this appears to be Hera: Hera
and this looks like the breeding: enzo x hera have to page down, not the one at the top
unless I overlooked something all appear to be GSL, not American dogs. Didn't find Enzo pedigree here but could have missed.
by Trumans mom on 27 April 2021 - 08:04
Thank you for the reply, we appreciate it. I'm sorry but what does GSL mean? I'm guessing German and Line but what is the S? I checked online before asking and found it to maybe? be sable? Truman is red and black. Unfortunately the breeder does not have Enzo's line listed.
by GSD Ancestry on 27 April 2021 - 08:04
German Show Line = GSL

by Rik on 27 April 2021 - 09:04
Truman, kind of made me laugh a little, because I guess it's easy to forget when I also didn't know what these terms meant.

WL, w/l etc just short for working line and sl, s/l etc just short for show.

the caveat is just because there is a W, doesn't mean they will work and an S doesn't mean they are good for show. just a general description of the dogs in background of breeding.

welcome and no need to apologize for asking questions, ask all you want. lots of people here are happy to help if they can offer insight.

Rik


by Hundmutter on 27 April 2021 - 10:04
TrumansMom:  Assuming Rik has found the correct Hera, (and there's no reason to think he's got it wrong) then, yes, her pedigree is of ('West') German Show Line stock. She could thus have come from Germany via Serbia.Or her own dam (mother / Truman's grandma) might have done. There is no sign of the word "Import" on the pedigree, so its hard to be sure & Hera is AKC Registered. But there's not a lot of info on the breeder's website about either of the two animals either, so it looks as though they have not been there for long.  Nor is there yet any [PDB] progeny record for Hera, so we can't see what other pups / litters she may have had.
This - Hera's pedigree - is typical of fairly ordinary European breeding, although I see some nice dogs in that pedigree, notably Furbo deglie Achei, a dog of Italian origin which has been used at stud quite a lot by UK breeders, with decent results as far as I can tell.
Because the Riverside webpage is so unforthcoming we still cannot tell you about Truman's sire. He may not belong to that breeder but be a dog used by them for a stud fee and owned elsewhere; he is certainly not currently listed as one of their home owned Studs.  Both the stud dogs they DO list seem to be of 'German' type / origins.Hope this is at least a little help.

by DuganVomEichenluft on 27 April 2021 - 12:04
I'll take a guess that when the breeder said, 'all of my dogs come from Germany as I don't prefer American gsd's.' They meant, they're of German lineage, not American. Not that they were directly imported from Germany.
---
---
Contact information
Disclaimer
Privacy Statement
Copyright Information
Terms of Service
Cookie policy
↑ Back to top