by Jimbo123 on 07 March 2020 - 08:03
Any information on a kennel "Sulieseraad?

by TIG on 13 March 2020 - 00:03
HI Jim, Will be sending you a PM a bit later tonight ( at a friend's right now.)
Here is a link to the VDH the Dutch GSD parent club. They have a pedigree db called Darwin. Could only find a few dogs with this kennel name last one I think in 2003 but I have found this db to be very spotty and of questioable value but you might mine it looking for the breeder's name / address.
https://duitseherder.nl/search?q=Sulieseraad
I believe the national all breed club also has a db I will try to find the link for you.
Just doing a wuick and dirty came up with this haven't looked at results but keep in min to check belgium and france also as sometimes the border lines arre very close and kennels we thought to be in 1 country are actually right next door
http://schaeferhunde.ru/en/kennel_nl.htm
http://schaeferhunde.ru/en/wusv.htm

by Hundmutter on 13 March 2020 - 03:03
FYI - I did a quick Internet search the other day for both Holland and Belgium, could not find any kennel listed under the Sulieseraad name. Never heard of it in general discussion here about continental kennels. Not possible to be 100% sure, but I suspect a hoax.

by TIG on 13 March 2020 - 16:03
No HM not a hoax. Search this db. Very high level competitor in early 2000s here in states Xylitz?
Suspect it was small home grown breeder and we often age out of the breed.
The dogs I found in the VDH all had names at the end of the alphabet which will sometimes suggest a breeder who has bred a # of years if they use the alphabet convention but I belive either Holland or Belgium or both abides by a convention where all dogs born in a single year are named with a specific letter of the alphabet ex R so much more difficult to determine length of time breeder has been around.
I suspect op is looking for cause used some old time dutch lines (great ones that my Remy went back to) that are fast disappearing.

by Hundmutter on 13 March 2020 - 18:03
Well I indicated not 100 % sure ! There are of course some breeders who a) are only small scale; or b) short lived, or c) however successful in sports etc, not self-publicists; & d ) older people not tech-friendly so never have websites, FB, and such (although that is much less in this day & age) ! Just that even so, good kennels get referred to in breed-chat, someone always knows something of them - I am a little puzzled the name has never come up, is all.
PS I suspect that in Belgium and Holland there are breeders who do the same as the German system and use 'year letters', just as there are in the UK - but I also suspect there are plenty in the 'nether lands' , like many in UK, who cannot be bothered with such traditions, No law says they have to. Pity; it does help with pedigree tracing !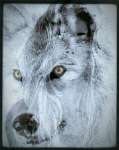 by Fantom76 on 14 March 2020 - 02:03
I have a dozen with that kennel name in my database ranging 1977-2001. I have the Dutch zuchtbucher from1935 - 2001, so if you are looking for a specific dog or breeder info, I probably can help you.
The breeder seems to adhere to German naming conventions. I have A-X in my database, I'm not feeling great or I would have looked through my books, but if you have a specific question, let me know and I will try to help you.

by Hundmutter on 14 March 2020 - 04:03
TIG clicking on your link above and reading through that website, it seems ( have just had a look with my limited Dutch, I have not had the pages translated) this is someone ( Mijnheer [Mr] de Gouw - his address is at the bottom of each of those pages) who is more of an import/export broker than he is a breeder /kennel. None of the usual stuff people put on breeders' sites about stud dogs / breeding bitches / pups for sale. Maybe this is why I failed to turn up Sulieseraad web pages ? Perhaps he gets all the dog contacts he needs through his primary business, and competition.

Some pics of nice dogs, both Show and Working/Comp, though !
Like Fantom says, it depends on what specific info the OP is looking for - though dunno if s/he has read our posts as there was a couple of days gap when nobody answered. May not be back ?

by TIG on 16 March 2020 - 00:03
---
---
Contact information
Disclaimer
Privacy Statement
Copyright Information
Terms of Service
Cookie policy
↑ Back to top