by bantam7 on 15 January 2020 - 20:01
(if this is in the wrong forum please move)

I think it would be highly beneficial for both breeders and owners if we had the option to add the age & cause of death of dogs, if known, to their peds on PDB, given the largely genetic nature of longevity. I have seen a few comments on the peds of "major" dogs giving this info, but placing it up by their hip scores, etc. would be great, and hopefully encourage more sharing of this info.

Another useful feature would be ability to enter the dog's country of residence, for quick reference without having to sniff around Google. A little flag icon could do the trick.

Let me know what you think of these ideas. Thanks to the PDB team for all you do for us, by the way.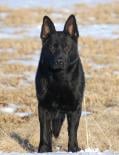 by Jenni78 on 16 January 2020 - 10:01
Cool!

A friend is starting a GSD torsion database. I think it's a super idea, but there will probably be some unhappy breeders who have previously tried to deny the dark cloud over certain bloodlines. Since so many dogs are bred before they bloat, a database keeping track of dogs who bloat and at what age under what circumstances could really paint of more accurate picture than we have right now. It's in its infancy, but I'm sure she'll share it when ready.

by yogidog on 16 January 2020 - 10:01
I like this idea and imo the only people who won't are the people with something to hide. Health issues imo are hid under the table way to much. 👍

by Koots on 18 January 2020 - 13:01

by Sunsilver on 18 January 2020 - 15:01
---
---
Contact information
Disclaimer
Privacy Statement
Copyright Information
Terms of Service
Cookie policy
↑ Back to top