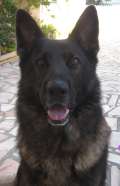 by nmcbs84 on 03 December 2019 - 11:12
Hi everyone,

Can anyone help me/guide me finding good European Breeders of Working line/DDR german Shepherds (im from Europe by the way)? If not a breeder at least someone with experience and with contacts to good breeders. Im not looking for famous breeders or overhyped ones just someone i can trust, go there, see the puppies and be as much confident as possible im in the right place. If it helps im looking for a dog mainly for protection (house/family) since i live in a small farm. Im used to herding dogs. Not for sport or too much hyper. Also health is paramount (ED/HD/DM free). I´ve looked into some German Breeders, some breed in the SV others not, im not quite sure if this a bad or acceptable sign.

Thank you
Miguel

by Laker on 03 December 2019 - 13:12
Vom Ludwigseck/ Grafental in (Germany)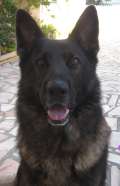 by nmcbs84 on 03 December 2019 - 13:12
thank you. Do you have any contact with them/know them personally? Any experience buying puppies from them?

by Entwerfer Haus on 03 December 2019 - 17:12
Grafental / Ludwigseck

Look them up on FB and message them. They're wonderful people. I got a male from them last year and I'll be getting a female in a week or two.
by Laker on 03 December 2019 - 17:12
Yes ! Claudia is wonderful and will select exactly what you are asking for . I have had several and still have her dogs ! They have always passed hip, elbows and always have been DM clear .
by apple on 04 December 2019 - 07:12
I still can't believe how people keep falling for the DDR thing. There has been no DDR for decades and the descendants of the early, good DDR dogs share very little in common with the early dogs except some similarity in structure and low prey drive. Personally, I think many of the early DDR dogs were overhyped to begin with.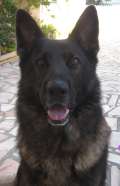 by nmcbs84 on 04 December 2019 - 08:12
Thank you. I will get in touch with her.
Does anyone knows of these kennels/breeders (a small search i made): Vom AltenburgerLand/Rudel; Vom Anhalter Hof; Von Der Bosebrucke; Von Lord Fandor; Vom Kabuschsee; Von den Grauen Monstab; vom Deutschen Rosenhof; Vom Deichgrafen. Some are less known i believe. Then there are the well known Haus Iris, Parchimer Land,...
---
---
Contact information
Disclaimer
Privacy Statement
Copyright Information
Terms of Service
Cookie policy
↑ Back to top