by Gsdjackson on 18 August 2019 - 17:08
I was hoping to get some info on the outcome of this breeding pair.
Vater:Lord ad Gur
Mother:karline von der alten schmiede.
Thank you in advance for any help.

by Sunsilver on 18 August 2019 - 17:08
I was going to say you can do this yourself, as both dogs are in the database, but then I can no longer find the box to click on for a test breeding!

What happened to it??
Edit: okay I figured it out. Here's the link to the male's pedigree: http://www.pedigreedatabase.com/german_shepherd_dog/dog.html?id=2682878-lord-adgur
Click on it, then look at the column on the left of the page. You will see a box that says 'mating outcome'. Click on this, and follow the steps you're given.

Edit: I think they both have nice working line pedigrees, though I am not familiar with the first few generations of the male's lines. I see no problems with too close linebreeding, and both dogs have what I'd call open pedigrees, without a lot of backmassing on poplular dogs like Fero and his descendants.
Hopefully, someone with a more in-depth knowledge of the sire's lines can chime in here and say something more useful!
Do you know both of the dogs? Have you seen them close up, seen them work?
by Gsdjackson on 18 August 2019 - 17:08
I have already seen both parents pdb pages. I was hoping to get some thoughts from folks who have more in depth knowledge of wl's. Thanks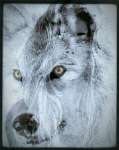 by Fantom76 on 18 August 2019 - 18:08
It is the Mating Outcome on the left side of the page just under the Latest Entries.. You must already have chosen a breed of dog.

by Western Rider on 18 August 2019 - 18:08
Only if you have opened a pedigree will you see MATING OUTCOME in the upper left side.
If you have not opened a pedigree you will see Planned litters in the upper left side.
You must click on that to find Mating outcome, click on that to enter your dogs.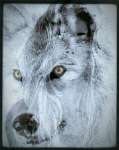 by Fantom76 on 19 August 2019 - 06:08
Western, you do not have to open a pedigree to access MATING OUTCOME, but you do have to have specified the breed of dog by clicking on the breed in Your Breeds on the right side of the page.

by Hundmutter on 19 August 2019 - 08:08
While this is useful to others trying to work out how to do it, what will the Mating Outcome give the OP except the combined pedigree and the inbreeding coefficient ? Seems to me the OP is asking for OTHER information: e.g. can he expect fertility, high or low litter numbers; can he expect the resulting offspring to have longevity and good health; can he expect them to largely have better than average 'drives', based on others better knowledge of the parents and their relatives; is this therefore a potentially good pairing ? Anyone see any 'red flags'?

Perhaps if this is the case, it would have helped to be a bit more specific in opening the thred ?

by Western Rider on 19 August 2019 - 08:08
Fantom for those who come here and look for mating outcome and they have not learned that to see it readily they need to select a breed.
I for one when on the site rarely select a breed choice and I am sure many others do not as well so this is how they can find the Mating outcome selection.

by Western Rider on 19 August 2019 - 08:08
Hund Sunsilver asked where Mating outcome had gone in the second post.

by Hundmutter on 19 August 2019 - 08:08
WR Yes but I understood why she was looking for it, I do think the OP is so brief as to be ambiguous ! See his second contribution - which isn't much clearer as to what info he is seeking.
---
---
Contact information
Disclaimer
Privacy Statement
Copyright Information
Terms of Service
Cookie policy
↑ Back to top