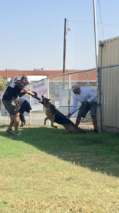 by Coronagsd89 on 31 January 2019 - 02:01
Getting a new pup in a little over a month what is the best puppy food out there??

by Koots on 31 January 2019 - 05:01
Where do you live (country, state)? 'The best' is subjective to what you can afford, the amount of time you have to prepare food, etc., etc. A large-breed puppy food should have a maximum calcium and phosphorous content, search for threads on here about it.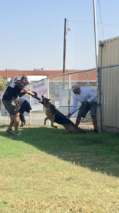 by Coronagsd89 on 31 January 2019 - 12:01
I live in Los Angeles California I'll most likely use kibble and mix in some raw from time to time..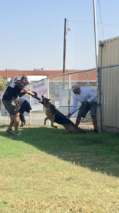 by Coronagsd89 on 31 January 2019 - 17:01
I've looked up some old forums on here but there from awhile back.. please let me know o have my adult dogs on TOTW but thinking about switching to Victor Performance line.
by Gertrude Besserwisser on 31 January 2019 - 17:01
There is no such thing as the best puppy, or for that matter dog, food. There are good foods, mediocre foods and foods which are not particularly good for puppies. One must take into account the breed of the dog to be fed among other factors.

Dog foods are rated by various organizations such as the Whole Dog Journal and the Dog Food Advisor. There are many good foods and you can find them without much trouble.

I would not accept what one or two people here, regardless of their expertise, told you. In the end, the main thing is to avoid those foods which do not get the best ratings and be careful not to over feed.

It would not hurt to consult a few local vets as well as talking to the breeder. You could also go online and check with various breed clubs for your breed of dog.

by Jessejones on 31 January 2019 - 18:01
Ask Vets? HAHAHAHAHA

Sorry, I truly don't mean to be snide. 90% of vets don't have much knowledge in dog diets / nutrition and will tell you to buy the brand they sell in their practice.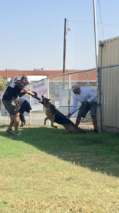 by Coronagsd89 on 31 January 2019 - 21:01
Ok I'll search some forums and do some more research online.. thank you
by gsd forever on 31 January 2019 - 21:01
VICTOR and for good info about dog food pet food advisor is full of great info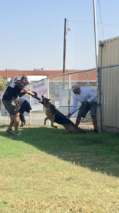 by Coronagsd89 on 31 January 2019 - 21:01
I'm actually transitioning my gsd to VICTOR performance from TOTW right now! What formula do you suggest?

by Jessejones on 31 January 2019 - 21:01
Generally speaking, a smaller company will pay more attention to better, and more locally sourced, ingredients than a large one like Mars, Kraft...or whatever.

The legal loopholes for the crap they can put into dog food is literally mind-bending. It does not even have to be edible or even food. It can be petroleum based by-products, wood...things that have nothing to do with food. Many of the added vitamins are synthetic, made in china stuff.

I feed kibble only when I travel. Then I use Victor Nutro-pro for my 19 mo old. Otherwise I only feed raw and home cooked, even my pups. Always had best bone growth and joint health....knock on wood.

Important is ratio to calcium:phosphorus, as Koots writes, of at least 1:1 for pups. And look for low carb percent. But you will be hard pressed to find less than 35% carbs in any dry food. And, it is tricky to find the carb percent...you have to do some math because they don't want to write in on the bag.

But we have had this discussion here many times before.
---
---
Contact information
Disclaimer
Privacy Statement
Copyright Information
Terms of Service
Cookie policy
↑ Back to top