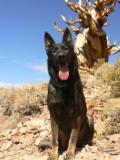 by Prager on 16 December 2018 - 19:12
I know of people who will say that they do not feed meat because their "quality" commercial granulated dog food is complete and balanced. Please read the article under this link if you feed AAFCO dog food or any other granulated dog food claiminf =g that it is "complete and balanced" Such is must likely an atrocious lie:
http://truthaboutpetfood.com/dcm-study-misses-the-big-picture/?fbclid=IwAR1OPkAEDvh9KO8YFTv2pDHefwZnrK0hgJnBurF25LPacaOpqq0y-bz6kKw
Read Susan's article ❤️ - http://truthaboutpetfood.com/dcm-study-misses-the-big-pict…/
https://journals.plos.org/plosone/article…
"The point of the study should have been to point out we have a serious problem with the Complete and Balanced claim on pet food labels. The study does prove Complete and Balanced pet foods were absolutely not 'Complete' for the dogs in this study (and many, many more dogs not in this study with low taurine blood levels and diagnosed with diet-related DCM)." - Susan Thixton
We've discussed the topic in more detail in both Facebook Lives:
https://www.facebook.com/doctor.karen.becker/videos/10156521657422748/?t=1
https://www.facebook.com/…/videos/vb.50…/10156617345557028/…
by jillmissal on 23 December 2018 - 16:12
This really rather poorly worded "study" (it's more like a series of observations, if you actually read it) and the hysterical reaction to it has been making the rounds lately. The man studying this theorizes that because these goldens have this issue and most of them are on grain-free dog food, grain free dog food must be the problem. But really, how many mid-to high-quality dog foods out there are NOT grain free anymore? Of course most are eating grain free dog food. Yet even the ones that aren't still have DCM. The school in which he works stated that there is no proven link to food at all in regards to this issue. There's also no link to taurine at all.

To say there's a link to certain brands of dog food and heart disease is a leap so far as to be incredibly ludicrous and embarrassing.

To claim that switching to meat is a safe alternative is also untrue, as dogs eating raw diets have been diagnosed with DCM as well.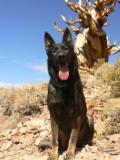 by Prager on 23 December 2018 - 17:12
Are you saying that there is no link t between DCM and taurine deficiency? or are you saying that grain based food does not cause taurine deficiency?
You must be logged in to reply to posts
---
---
---
---
Contact information
Disclaimer
Privacy Statement
Copyright Information
Terms of Service
Cookie policy
↑ Back to top