by Jessejones on 20 November 2018 - 21:11
So ...thought to start a new thread about good dog themed movies or series.

There are so many new things coming up on the entertainment front nowadays, especially for us that remember only 6 TV channels (actually only 3!) that quit broadcasting and went to test screen at 2 am after the national anthem, so that it can become hard to be in the "know".

I watched the first three episodes of DOGS on Netflix last night.

The 2nd episode in Syria and the 3rd episode in Italy, Lake Como...will remain with me forever. Stick with it until you see at least those 2 episodes.

Looking forward to the rest of them.

Post if you found good ones and what you think.

PS: DOGS is a docu-type series, so kind of slow moving...if you are a fidgety type personality, might be a bit slow moving for you. But right up my slow anything alley.

by 1Ruger1 on 20 November 2018 - 23:11
I don't like movies about animals I usually end up 😭 crying !!
Love this ,,,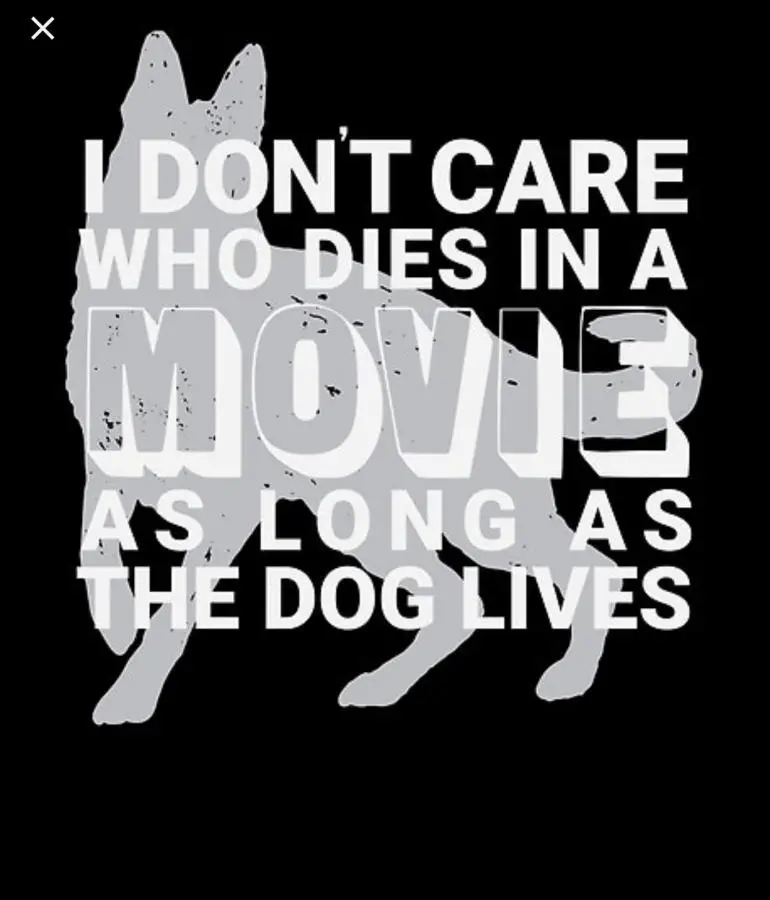 by hexe on 21 November 2018 - 00:11
Ditto, 1Ruger1! And the same goes for books, though for a good one I'm willing to subject myself to the crying.


by 1Ruger1 on 21 November 2018 - 01:11
Hex~ agreed !
Where the Red Fern Grows!!
Hands down saddest ! Book ever !!
😕☹️😢😭,,,,
Scarred me forever 💔

by Jessejones on 21 November 2018 - 20:11
Ok...so I watched episode 4 and 5 last night...

Ep. 4....wow...showed the grooming world. I had no idea this was even a thing! Showed the Japanese small dog culture. Again, just wow...

Ep. 5 ...ok Ruger....don't want to write a spoiler...but this was an AMAZING episode...but bring your tissues.

by Koots on 21 November 2018 - 23:11
What does it say about me that I am often more concerned with the animal's welfare in movies that the person's?

Ruger - thanks for the Dogs info - will watch. I particularly like shows/documentaries about livestock guardian dogs and their growing use in N. America.

by 1Ruger1 on 22 November 2018 - 00:11
Jessi~ So glad you are enjoying your episodes! I'm not watching ANY sad animal shows ,,, I am a BIG baby!!
Koots ~ It says you're a good judge of character that's what 😊 ! I hear ya! I was serious about only caring about the animals in the movie ! Occasionally I get a soft spot for a particular character, but it's rare, lol It's always about the Animals!
"Dog Info" ? You have me confused with Mz Jessi! She's the one on the Netflix rampage 😆

by Koots on 22 November 2018 - 01:11
Oh yeah, sorry, meant to say Jesse, lol.

by Jessejones on 22 November 2018 - 02:11
Ruger-
No sad episodes so far...except perhaps Ep.5 in Costa Rica.
You can watch ep. 1-4.

I can't take the sad ones either...I didn't watch or read that Marley one from a few years ago. Nothing will start the waterworks quicker than a sick, dying or dead dog. Yikes, I can even write about without getting choked up LOL.

A complete human apocalypse can happen in the movies and I won't bat an eye...but please ...not the dogs.

Yes Koots...you're right....what does that mean about all of us? Food for thought this thanksgiving eve...

by 1Ruger1 on 22 November 2018 - 02:11
"A whole human apocalypse" Lol ,,,,
Oh yeah, I could talk forever on how I prefer animals over people!
My profession would lead one to believe that I have a big heart for humankind, on the contrary, LOL it's because of my (somewhat) indifference to them that I am able to perform my tasks,,,I could never care for animals that way!!
I could NEVER work in veterinarian medicine! The first abused, sick, mistreated, unloved animal in need of my care would instead make me faint away !!' I couldn't even look upon it! I would be utterly affected and it would render me useless !
That's how utterly affected I am by the suffering of creatures!! I'm weird ~
Now give me a human and I am SuPeR NuRsE!!!!!
You must be logged in to reply to posts
---
---
---
---
Contact information
Disclaimer
Privacy Statement
Copyright Information
Terms of Service
Cookie policy
↑ Back to top