by bladeedge on 23 October 2018 - 16:10
hi to all,
A question to all american breeder members . what is a realistic price for a gsd pup with very good pedigree WL male and female with all rights for stud and breeding.in American
thanks in advance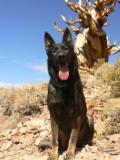 by Prager on 23 October 2018 - 16:10
Realistic price is a price which buyer is willing to happily pay and the seller is happily willing to sell for. :)
Realistically you can expect to pay anything from $600 - $6000.
The price depends on supply and demand. Usually who are known for quality dogs and breeders with a good reputation are more desirable thus they will charge more than people who are beginners or are not known or their reputation is sh1t. There are various conditions which influence the cost of the pup. These include not just the quality of the dogs but also the warranty and services provided after the dog is sold, like phone consultations and discounts on training.
I'd say that good prices are between $2500- $3500 or so. That is the market. Anything less or more, in my opinion, may be justified but deserves investigation of the cause. Of course, you should always investigate and ask questions and read the warranty and compare them.

by Hundmutter on 23 October 2018 - 17:10
Word of warning, though: this happens everywhere else, so I am sure it applies to the US too, some breeders who have earned a poor reputation ("their reputation is sh1t" as Prager puts it) do not always charge the lowest prices. Sometimes their dogs are far from cheap; overcharging for badly bred, badly reared rubbish is often the reason they get the bad rep ! Always do due diligence before you part with your money.
by joanro on 23 October 2018 - 17:10
Just remember...you do not always get what you pay for!

If you are buying a puppy, and don't want to have future training geared into the price, then go where you can just pay for a puppy, not future training that you probably won't use from the breeder anyway.

And paying for phone support? I work with puppy buyers for years after they get a pup...have never charged a penny for helping and giving support. That is just a courtesy I extend....even to dog or puppy owners who didn't even get their pup from me.

Buying a puppy with at least a two year health warranty with full registration, microchip, no strings attached should not be the same price as an adult with titles.

$1200 to $1500 is normal price....I pay that and less for puppies I import from Czech from titled parents.

by Sunsilver on 23 October 2018 - 21:10
Hundmutter,


by Rik on 23 October 2018 - 22:10
only advice I have is that if you do not put any restrictions on your payment, do not accept any restrictions on your purchase.

a knowledgeable person could probably find a pup with potential (in any area) a good pedigree and a good, reputable breeder with success in the area they breed for less than $2000.00.

jmo,
Rik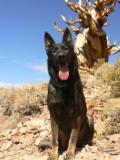 by Prager on 24 October 2018 - 18:10
Joan, I am not saying that the price of the dog should include the price of the future training. I agree with you on that. What I am talking about is a discount on training and training supplies for established clients.
While Hundmutter is right that some disreputable breeders are charging exorbitant prices the OP asked what is a reasonable price. I have learned that what is reasonable depends on buyer and seller. The example I have once had a call from Burt Reynolds who wanted a dog and I offered him an excellent trained dog for $12000. This was top of the line dog. Yet Burt purchased a dog which I knew and was a good dog but not as good as mine for $80 000 ( I was told). What I am saying is that there are buyers who are not happy unless they pay a high price. Regardless if high or low but theirs. So what is a reasonable price begs a question; "To whom?"
The best measure to me is an old Jewish adage: The Good deal is when BOTH the buyer and the seller are happy. And it does not matter if you are selling or buying a dog for $1200 - or $80 000. it is meeting of the minds which makes a good deal. Just always check what you are getting and from whom.
by joanro on 24 October 2018 - 18:10
Agree with you, pragre.

Still, one does not always get what they pay for.
Higher price does not necessarily equate to higher quality.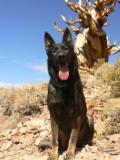 by Prager on 24 October 2018 - 19:10
Rick, of course, you are right. As matter of fact, I would go as far as to say that you can find a good dog in less the $5 range. But even in your post, you are using a word "probably". Yes, it is about probability. Generally speaking when you deal with reputable breeders, then more you pay higher the probability that you will get a good dog. But there is no point to go crazy about it since there is a law of diminishing returns.
You get what you pay for.
The funny thing is that people who are selling dogs for a low price are making a virtue out of it as if it would be a matter of honesty to charge as little as possible when anybody tells you that unless you are dealing with charity the opposite is the truth. It is a matter of supply and demand. If you can not sell you charge less then if you have a waiting list. To make a point let me ask you. If someone offers to give you $1 or $5000 which would you rather have.
Also, I would EMPHASIZE TO SAY that from point of a seller I have learned that when you sell the dogs too cheap the buyer has a propensity to NOT to appreciate what they got which in extreme cases leads to abuse and dumpage of the dogs.
by joanro on 24 October 2018 - 19:10
And what do you consider cheap?

One of my best dogs, imported from Czech as a puppy, was only $800. Not including shipping.
Is that too cheap?

I have five grown dogs from her out of three different litters ( she is retired now and sleeps on my bed with me at night, after three litters)...plus two yearling grand pups from her.

If supply and demand dictated price of gsd, they would be dirt cheap...look how many gsd are for sale any place one looks where puppies are sold.
You must be logged in to reply to posts
---
---
---
---
Contact information
Disclaimer
Privacy Statement
Copyright Information
Terms of Service
Cookie policy
↑ Back to top