by windy torres on 19 October 2018 - 00:10
A friend's dog seems to have seborreha or something like it.
He's been at the vet many ,many times and has tried different vet as well. Dog is 8 years and has been dealing with that kind of ailments for years. Any tips or remedy that you know that works.
Changing food is not helping iar all.
Thanks in advance

by emoryg on 19 October 2018 - 00:10
My wife has a shih tzu who had been in combat with the constant scratching and sores. Medicine, shampoos and change of food offered no relief. I read a post where a woman (Joanro?) had talked about her success with a food called Victors. Wife changed the food, and here it is 8 weeks later on Victors, and there are no signs of sores and no scratching. I can't say you will have the same results, but it sure did make a difference on that little dog.

by 1Ruger1 on 19 October 2018 - 01:10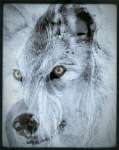 by Fantom76 on 19 October 2018 - 08:10
You might try a Holistic vet. I found one to be extremely useful when my dog had an open wound that would not heal for over a year. They have a different way of thinking and mine trained for 5 years in China with a Chinese Herbalist in addition to her USA Vet degree. Do a search on the internet for one near you.

by ggturner on 19 October 2018 - 13:10
I have an 8 yr old female gsd with environmental allergies and we battle itching. She is allergic to grass and mold spores. We've tried various natural remedies along with many trips to the vet. We had to resort to prescription medication from our vet (Apoquel). I bathe her often with a medicated shampoo from our vet. She also gets coconut oil and sardines added to her diet which help.

It is a frustrating battle.

by Gertrude Besserwisser on 19 October 2018 - 17:10
Lots of good advice in the posts above. But I have a question. Why is it you, and not your friend who is seeking help...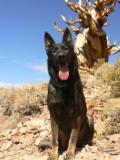 by Prager on 21 October 2018 - 16:10
First would be good to know exact diagnosis.
by windy torres on 27 October 2018 - 20:10
Gertrudis that's a good question. I'm seeking help because that's what friends are for. He has tried with a lot different vets. I came to you guys because I can find in forums answers I don't always have.
by hexe on 28 October 2018 - 05:10
windy torres, would it be possible for you to get the dog's owner to take some photos that you could post here? It might help in getting a better idea of what is going on with the dog if we could actually see the effects of this condition on the dog.
by Gertrude Besserwisser on 28 October 2018 - 16:10
I can understand you wanting to help. I would have thought you would have told him or her about this website so that your friend could come here and we could help directly rather than through an intermediary. That would be the best help. Certainly, that would make more sense than not telling him or her about this website. That way you friend could get the good advice on offer here directly and Hexe could have asked your friend directly rather than asking you to ask you friend. Of course, if your friend does not have access to a computer, I guess it would make sense for you to come on his or her behalf.
You must be logged in to reply to posts
---
---
---
Contact information
Disclaimer
Privacy Statement
Copyright Information
Terms of Service
Cookie policy
↑ Back to top