by AlbertaSable on 16 October 2018 - 15:10
Hi there
I am considering purchasing a puppy from Anna Brazdova of Seahawk kennels and flying to Canada. Her dogs look great and she has been very wonderful, helpful in messages. It is my first time considering a puppy overseas and I was wondering if anyone has any personal experience to share.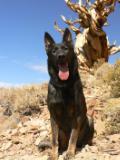 by Prager on 16 October 2018 - 21:10
multi-breed kennel. Breed Hovawarts, boxers and so on. Does not breed GSDs. Sells occasionally second hand GSDs.
No warranty listed(!!!) Probably "sells as is".
http://www.seahawk.cz/hovawart
by Rik on 16 October 2018 - 23:10
you do not give any indication what breed you are considering.

Prager makes some good points.

posts like this are certainly a good way to get a "name" out across the world.

just saying,
Rik


by Koots on 16 October 2018 - 23:10
What breed? Why there? Why not Canada?
by AlbertaSable on 17 October 2018 - 01:10
Thank you for the replies but I am actually looking to talk to anyone who has had with personal experience with Anna to share.

Rik, I'm not sure what you mean. I am trying to research a breeder I do not know personally but am interested in her puppy. If you know a better way to do so, please let me know and I will delete this post.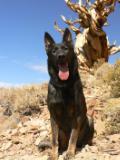 by Prager on 17 October 2018 - 06:10
Are you looking for Hovawarts?

by Hundmutter on 17 October 2018 - 07:10
@ Alberta Sable : re Rik's comment, it is not unknown for breeders to pose as posters, or get their friends to post, just in order to get their Kennel Name up on PDB screens. PDB has wide coverage; its sort of 'stealth advertising'. Often the way such posts are worded trigger alarm bells with regulars. If this genuinely does not apply to you, and the question in your OP is genuine, then we apologise for being suspicious. But I'm sure you can understand.

Forgive us for being nosy and asking what sort of dog you are looking to buy. This is a largely GSD oriented forum, and your username might indicate an interest in GSDs. Personally, and I know I am not alone in this, I would not be purchasing a puppy from any kennel which offered a variety of breeds like this. It always screams 'puppy farming' to me. An established breeder of the single breed you are interested in will always be a better bet to have the in-depth knowledge of that breed that is preferable.
by Gustav on 17 October 2018 - 11:10
Hopefully, someone with personal experience with this kennel will post something for you.
by Rik on 17 October 2018 - 12:10
alberta, I think this site is a very good way to research. over the years I have had 4 dogs that my search started here.

good luck,
Rik
---
---
Contact information
Disclaimer
Privacy Statement
Copyright Information
Terms of Service
Cookie policy
↑ Back to top