by ZweiGSD on 07 June 2018 - 01:06
I think titer testing has gotten a lot more mainstream. I remember going to a new vet clinic 15 years ago and they weren't thrilled that I wanted titer testing. I think I was the first one that ever asked for them. Now titer testing "due" dates are printed on their receipt (like the shots ones normally are). I run into more and more people that do titer testing.
Info on Rabies Challenge Fund (and info on their website for your research Jessejones)
by duke1965 on 07 June 2018 - 08:06
maybe coming in for titer can make the vet the same money as coming in for annual shots, if titer shows low you can pay for titre and shots, win/win LOL
by apple on 07 June 2018 - 11:06
The way my vet does it is that you pay for the titre and if booster shots are needed, the cost is covered by the titre fee.
by duke1965 on 07 June 2018 - 17:06
and what is titre fee if I may ask

by Jessejones on 07 June 2018 - 18:06
That is good to hear that antibody testing it is going more mainstream, ZweiGSD and Apple's info.
What country, or if in the USA, what area of country are you in?
It may be regional areas.
And I'm not sure if a titer test can be used as an official/legal document instead of doing the legal requirement shot of your state, city or county. And for crossing boarders, I think it might not be... although not sure.
In other words...If you do a rabies titer/antibody testing for you dog, and it is positive (which means he does have antibodies) I don't know if legally you can be exempted from doing the 3 yearly (or in some municipalities that still, in the US archaically mandate the 1 year shot).
It is a complex topic, from the research Ive done in the past...where even with titer result and the way they are read was often controversial and tricky and there are vets that are not really sure of the AB titer numbers and how to read them. So some like to avoid the topic altogether. But there may be better tests now (?)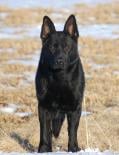 by Jenni78 on 07 June 2018 - 18:06
Keep in mind that even if a dog shows a zero titer, it doesn't mean the dog is unprotected. After a while (individual, of course), antibodies wane, but that doesn't mean the memory cells haven't retained the necessary means to fight said virus, should it be necessary. This is one way that even a titer test is not 100% reliable.
by apple on 08 June 2018 - 13:06
Duke,
My vet charges $110 and an examination of the dog is required and part of that fee.
by duke1965 on 08 June 2018 - 15:06
thanks Apple, I see how they can vaccinate for free also at that rate, man are USA vets expensive
You must be logged in to reply to posts
---
---
---
---
Contact information
Disclaimer
Privacy Statement
Copyright Information
Terms of Service
Cookie policy
↑ Back to top