by Oranrene on 28 May 2018 - 03:05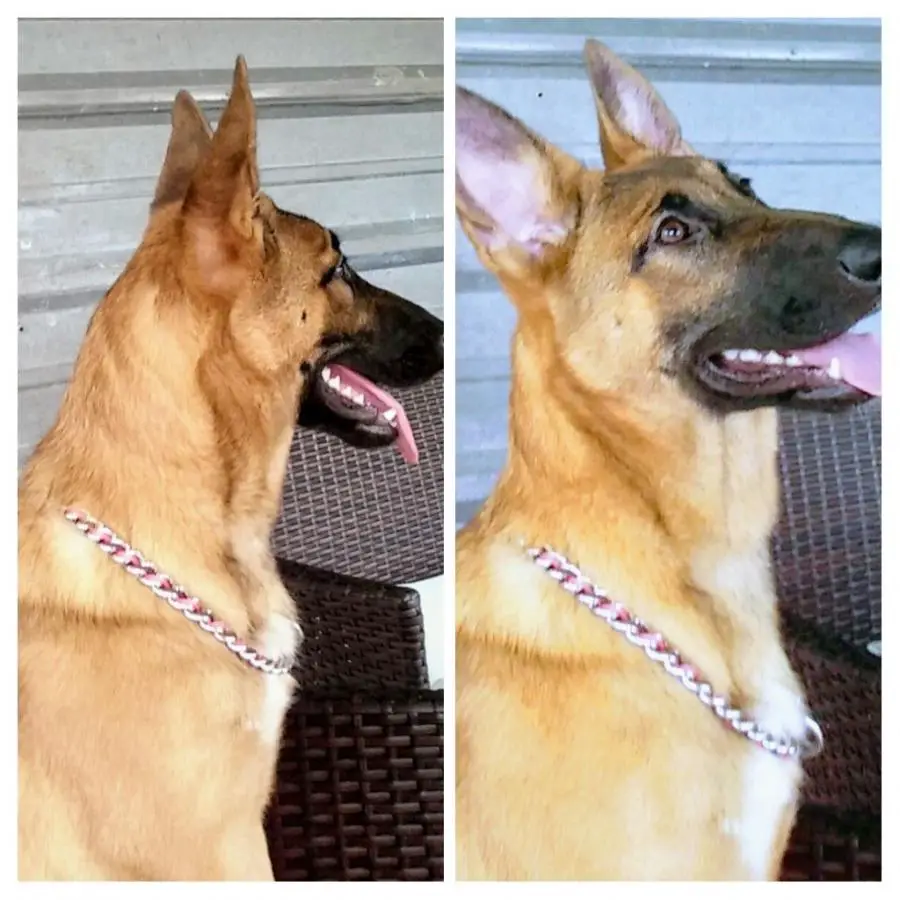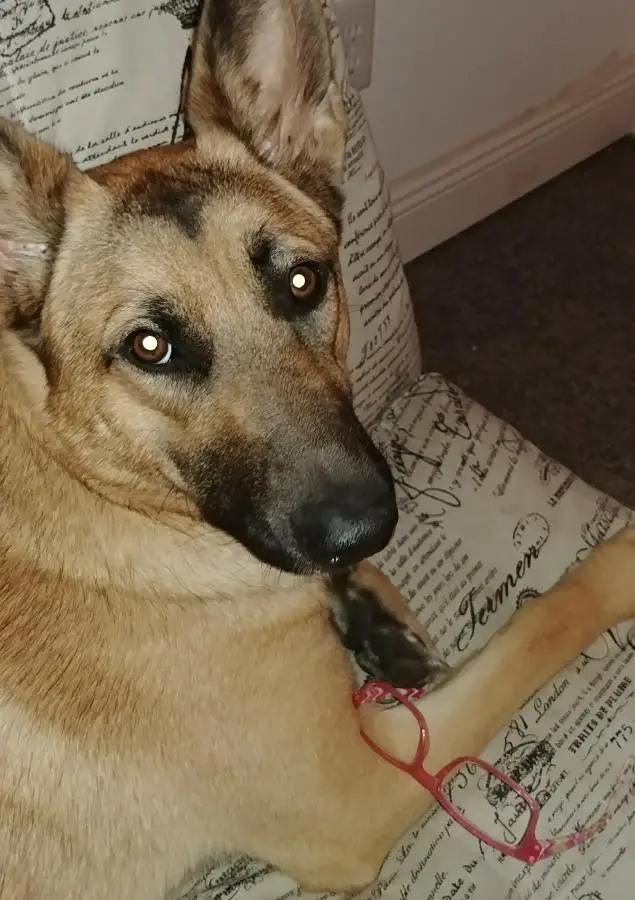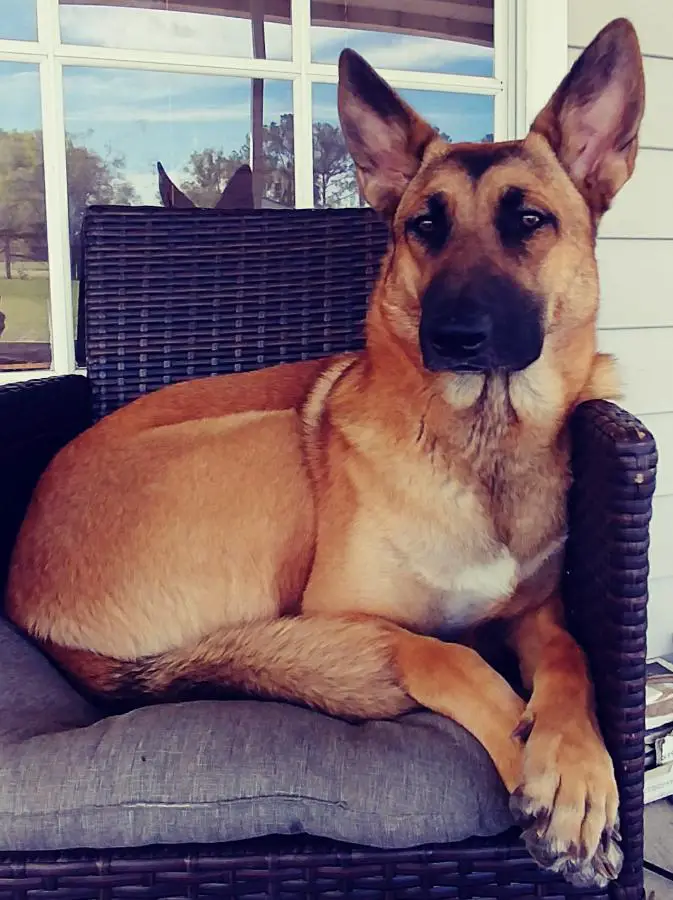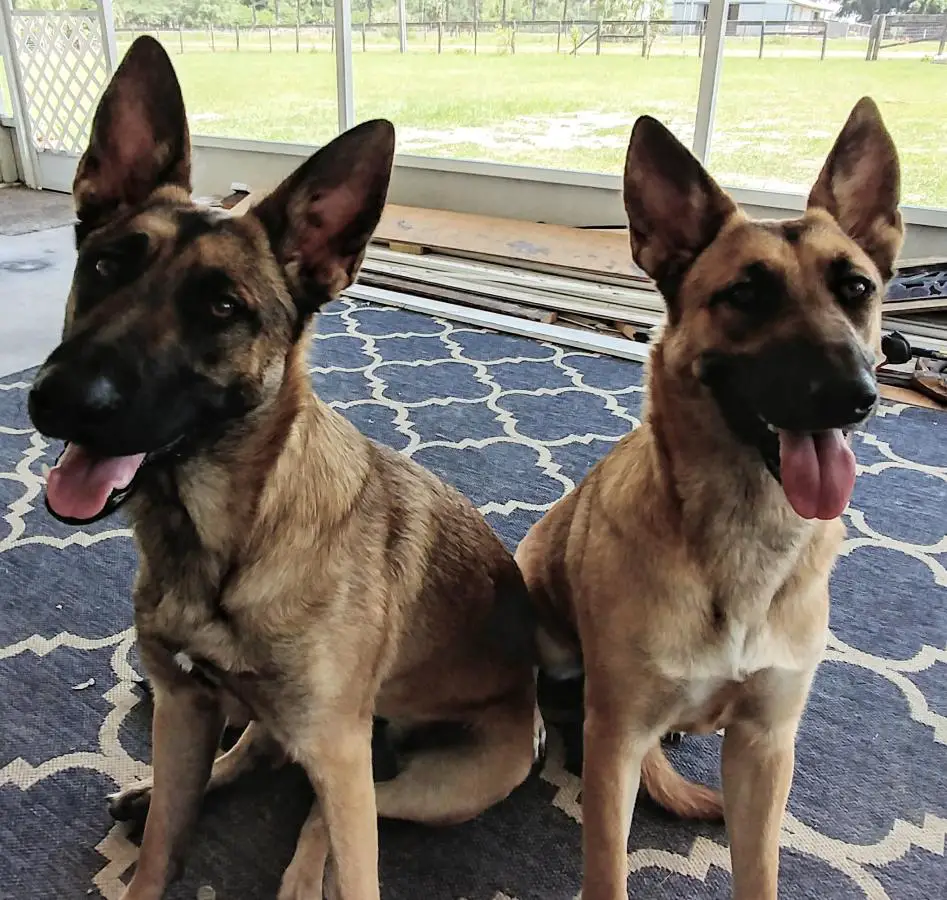 My husband wanted two German Shepherds because we bought a home with 5 acres. We found 2 females on Craigslist for 500 each. The lady said she had papers on the mother, but not the father. My husband and I have only had muts up till now, and we have zero knowledge of this breed. But, I noticed that the older they got, the more they seemed to look like Shepinois.

Here's a pic of them. They are great dogs and they really do look after the kids when they are outside, but they also will kill any animal that tries to come in our yard (they killed one of my poor chickens, too :( ). They seem to have all the traits of both dogs...they are very fast, high energy, strong, smart, and very loyal. They just turned 1 year old in March.

Does anyone know if there is a real DNA test that could tell us for sure what they are? I really just want to know. Either way, they are worth every penny...it's just making me crazy not being sure. Everyone who sees them that knows about Shepinois always ask me if that's what they are, and I can't even say for sure, but they do seem to be.

Any ideas?
by Oranrene on 28 May 2018 - 04:05
I tried to find pics of their bodies, but couldn't find any. I also could only find one pic of the other pup who looks more Shepinois than the lighter one to me. They are thick dogs and weigh a little over 80 pounds each. They also play right really rough with one another when they go out. I mean they really beat the crap out of each other. They run super fast and knock each other over.
I'm surprised we haven't had a serious injury yet. At any rate, hopefully these pics help. Tia...

by Western Rider on 28 May 2018 - 04:05
No matter the breed or breeds, as you have two of the same age and they have a lot of prey drive in them I hope you are or have done some very serious obedience work with them. Alone and together. Save you some heartbreak.
Look like a fun couple.

by Sunsilver on 28 May 2018 - 12:05
by astrovan2487 on 28 May 2018 - 14:05
There are a lot of dog DNA testing companies out there, not sure how reliable they are though. Honestly from the pics I'm seeing your dogs don't look like malinois at all. The faces/heads look 100% GSD to me. The coat color and pattern is probably why people are thinking malinois and while the coloring does resemble a malinois it is in my opinion more likely just a washed out GSD which is not all that uncommon. Either way they are cute looking dogs that sound like a lot of fun.
With high prey drive like that there are a ton of different dog sports you could get involved in that they would most likely do well at. That would help them use their energy in something more productive and also teach them some control so that they won't eat your chickens...it only gets harder to teach the older they get.

by Q Man on 28 May 2018 - 23:05
I think you were or are trying to get some pictures of their bodies...How tall they are along with how their legs are...Would all help tell you something if at all possible...

Also I didn't see where you mentioned their parents too much...Do you have any pictures of them or do they have pedigrees?

I'm not sure about how reliable a DNA test would be to for sure tell their origin...

I would think researching their parents would be most helpful...Maybe their breeder has more information that would be helpful...

~Bob~



by Oranrene on 01 June 2018 - 06:06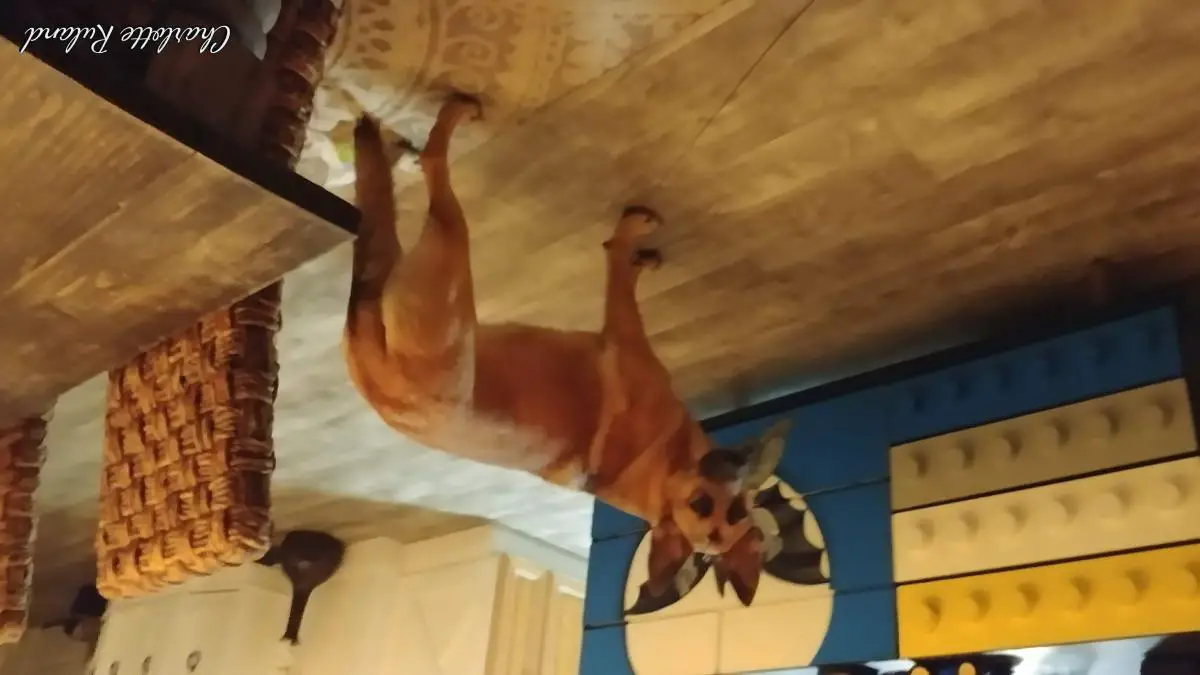 by Oranrene on 01 June 2018 - 06:06
Thank you for all the replies. I tried to get them standing up, but my camera wasn't fast enough to turn on the flash to catch one standing...so the quality is pretty bad. As soon as they saw me, they started sitting. lol Go figure. They are a little over 2 ft. from the ground to the middle of their backs. Again, I know the pic quality is terrible, but you can see they kind of have fat butts and thick tails.

And please excuse my sons' dresser in the dining/kitchen area...this house is undergoing major renovations...still!! lol

by Sunsilver on 01 June 2018 - 12:06
LOL - the dog's head outlined against the bat or butterfly on the dresser makes it look like it has bat ears!

I do not see any malinois in that dog's body shape. It looks to be a very faded sable GSD. I think some people call this colour fawn. Some breeders who breed for 'rare' colours (colours other breeders avoid because they are not the dark, rich colours preferred in the breed standard.) actually breed for this colour.

Edit: here's a better explanation of the colour. Technically they are not fawn, but as I said, faded sable: http://www.germanshepherds.com/forum/pictures-pictures-pictures/693369-fawn-colored.html
by Oranrene on 01 June 2018 - 13:06
haha I didn't even notice that! And yeah, it's a bat...a Batman Lego, actually. I painted the dresser for my kids and added round pegs to the drawer fronts to make it look like the drawers are Legos. ;)

And thank you for the link. I agree, their bodies are much thicker than a Malinois. As for the color, I have seen Shepherds with that color, but maybe a bit darker. My other dog has a lot more dark, especially down her back, and her muzzle is much darker, too.
You must be logged in to reply to posts
---
---
---
---
Contact information
Disclaimer
Privacy Statement
Copyright Information
Terms of Service
Cookie policy
↑ Back to top