by Lleigh on 10 May 2018 - 12:05
I realize the dog in question has not been OFA yet or titled (yet.) Besides that anything stand out from the dogs in his pedigree? Thanks!!
http://www.pedigreedatabase.com/german_shepherd_dog/dog.html?id=2449570-cisco-vom-haus-silvermoon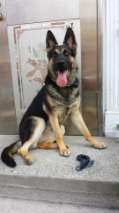 by alexnds05 on 10 May 2018 - 20:05
I looked at it and it's a pure working line pedigree, with many, if not all dogs are Schutzhund III. One grandfather in particular, on father's side: Vito vom Waldwinkel , is 10 times Schutzhund III and LGA which means; LGA (Landesgruppenausscheidung) German Regional Working Championships. Also, many dogs have KKL1 and KKL2.

Kkl-1 Körklasse I (Preferred) Especially recommended for breeding
Kkl-2 Körklasse II Suitable for breeding

Many of the definitions of what the acronyms mean can be found here:

http://www.ddr-k9.com/titles.html

The father dog, the son of the dog mentioned above, is listed as: SZ 2209531. The SZ means he was East German, not West German. The numbers can be deciphered on the page link above, which can show you what the judge felt the numbers mean. To my eye, the father's side is more East German. The maternal grandmother, on mother's side has Daila Zitavska Dolina ZVV1 , which means ZVV1 shows that this is a dog from a Czechoslovakian breeding. So Czechoslovakian and East German (D.D.R) dogs are mostly the same in my opinion. There's also West German working line as well, as far as I can tell. Essentially, this is a working line pedigree with all dogs titled, and both East Germand and Czechoslovakian blood. After the Soviet Union fell in 1991, the East German and Czechoslovakian dogs began being crossed with the West German working lines, so 25+ years later, it's hard to say a dog is a pure East German dog anymore....but this is a what my reading of the pedigree shows: working lines on both sides.

by Hundmutter on 10 May 2018 - 20:05
Is this the dog that's really a Scottish Terrier ??? LOL.
by Gustav on 10 May 2018 - 20:05
I thought SZ meant West Germany or today Germany, oh well, I guess I learned something today from the PDB.😊

by Jessejones on 10 May 2018 - 21:05
SZ before the number means dogs registered in the SV - West Germany and Germany now. And perhaps DDR dogs registered before 1950 as they were still included in the SV.
DDR is in front of DDR dog numbers.
Not sure when that started, it may have started perhaps around 1950 when DDR split from West German SV. ...As to my understanding of the DDR registration numbers.
by Lleigh on 10 May 2018 - 21:05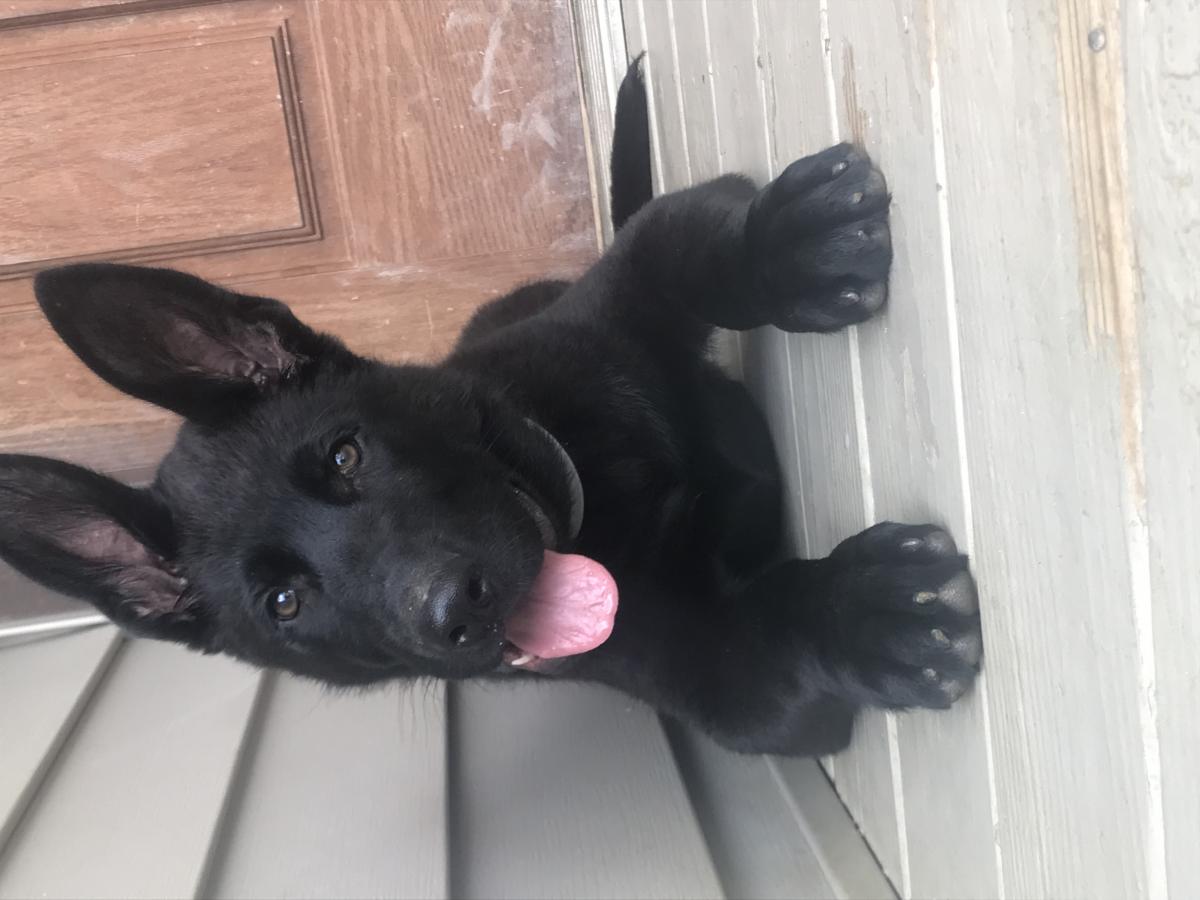 Thanks everyone. He is a GSD. The sire to my boy, Ace. His dam isn't on here, but she should be soon. I am familiar with WL GSD's of today but am still trying to learn about the temperament/qualities in the dogs back in his pedigree. I know how knowledgeable many of you are. Figured I would give it a try. Anything specific stand out? My boy is 15 weeks but SHARP. 👀😍
by Lleigh on 10 May 2018 - 21:05
Hundmutter, it's my "super elusive black Mal" 🤪

by Hundmutter on 11 May 2018 - 05:05
He's not very 'elusive' when it comes to posing for your camera ! Keep the pics coming, he's lovely.

by charlie319 on 11 May 2018 - 14:05
Hundmutter:
I usually look at grandparents and great grandparents as there is a bigger # of progeny to judge what they produce and with what vigor are those genetics passed on.

This is a Vito Waldwinkel grandson bred to an Asko von der Luter grandmother (Hexe) who is herself a Yoshi daughter out of a Cliff v Hühnegrab (V @BSP showline and I think he was Univeral Sieger) daughter... Hits on aggression, conformation, health, etc. Nice.

Mom is a little harder to pin down, but it backs out to Karthago, Fassanerie lines, Tom and Gent. Doubtless bred for work

While not the kind I like, it is a well bred dog and should not disappoint.

by Hundmutter on 11 May 2018 - 14:05
Charlie, I agree with you, and those elements in the pedigree explain that he has potential to be both a good looking dog as he grows, as well as a useful one. But really your comment should be addressed to Lliegh; t'aint my thred !
You must be logged in to reply to posts
---
---
---
---
Contact information
Disclaimer
Privacy Statement
Copyright Information
Terms of Service
Cookie policy
↑ Back to top