by Lleigh on 20 March 2018 - 02:03
Those are pictures of the sire and the pup is my boy, "Ace" I know the qualities of the photos are not great. Is anyone else seeing anything besides black?
I really appreciate all of the feedback!
by Lleigh on 20 March 2018 - 12:03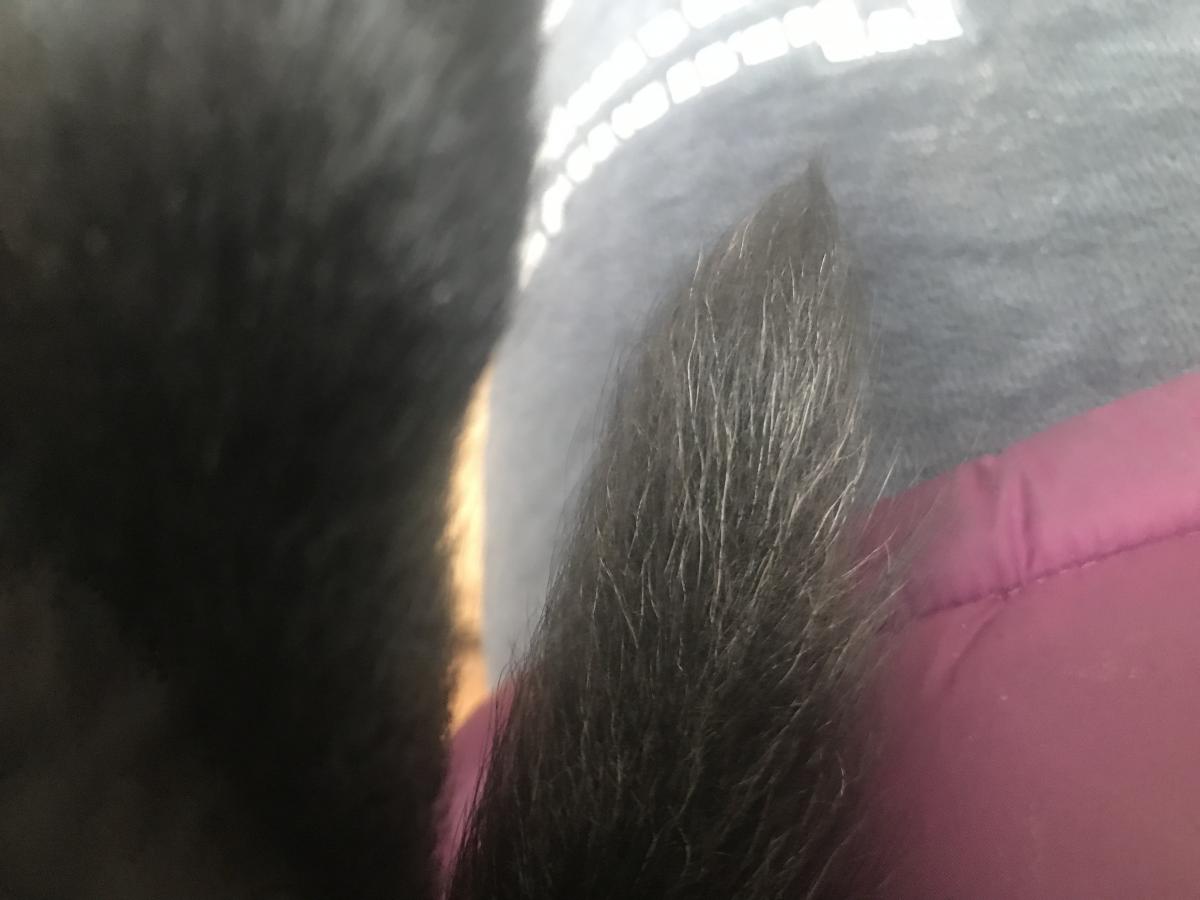 Here is the end of his tail underneath.. it's getting lighter
by Lleigh on 20 March 2018 - 13:03
The back of his back legs are also getting lots of gray hairs. This is so interesting.

by Hundmutter on 12 April 2018 - 06:04
BUMP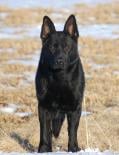 by Jenni78 on 14 April 2018 - 01:04
Might be a super dark bicolor pup. One of the parents is super dark and looks to be carrying a bicolor recessive. May I see UNDER his tail? And front legs, please.
by Lleigh on 23 April 2018 - 22:04
Sure! I will get a pic when I get a chance this evening. His front legs are completely black, under tail has gray, silver, black and white.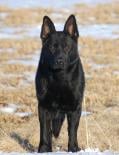 by Jenni78 on 25 April 2018 - 18:04
Thanks. In the one pic, there looked to be a hint of tan at the pastern, which would indicate bicolor. Like I said, the one parent looks to me to carry for bi and the other for black. You could possibly have a very very dark bicolor. One of my stud dogs just produced a pup who looks all black except just a bit of tan behind her pasterns which increases with age.

by Hundmutter on 26 April 2018 - 06:04
It is even possible for 'bi-colour' to exist where the pigment really isn't super-good; I just did an online jigsaw featuring a long coat GSD which has silver, rather than tan or gold, on its lower limbs... and yet a stunning, completely black head / face, no 'eyebrow' patches, or ears or muzzle shading at all. Unfortunately it is sitting down. Would love to get a look at the tail end.
by Lleigh on 14 May 2018 - 16:05
Not to beat a dead horse but... he has white/gray hairs shooting up on his forehead and cheeks.. I'm trying to get pics but he won't stay still. What the heck?! I already put him as black on his paperwork. ☹️
by Lleigh on 14 May 2018 - 17:05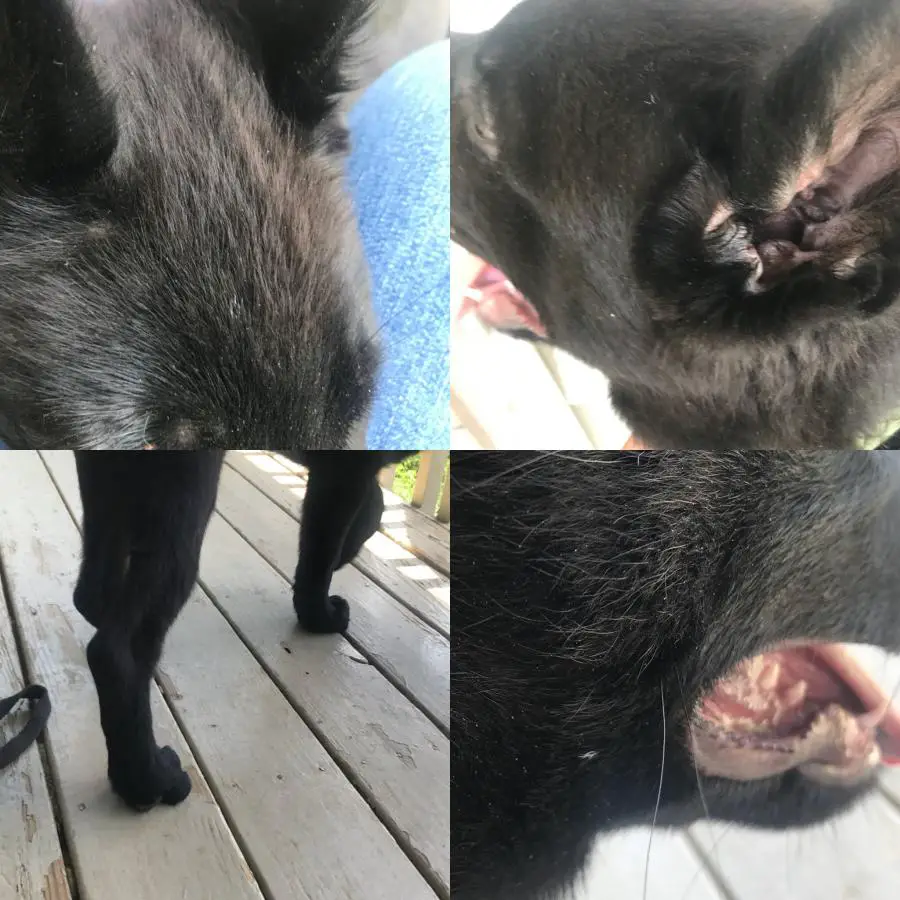 You must be logged in to reply to posts
---
---
---
---
Contact information
Disclaimer
Privacy Statement
Copyright Information
Terms of Service
Cookie policy
↑ Back to top