by Lleigh on 19 March 2018 - 01:03
Hello,
This seems like a very silly question but I am curious, so I will ask anyway. Is it common for an (otherwise) all black GSD puppy to have a tail that has a blend of colors underneath? Both of his parents are sable. His sire is pretty dark sable. I would upload a photo but I have no idea how. Lol

by Western Rider on 19 March 2018 - 02:03
to upload a picture
enable editor
click on the image icon bottom row last box
click on upload then click on choose file
this must be a picture in your computer so it is a file
then click on send to server
follow the directions from there.

by Hundmutter on 19 March 2018 - 05:03
IMO (without seeing pics yet): He is either a VERY dark Sable himself, (most likely), or he's an 'all-black' with what we call 'bleed-through' colour. Lots of Black dogs have some bleed-through colours on their legs these days, confined to the tail is less common. Sable-to-Sable matings are unlikely to produce a 'proper' Black & Gold, genetically.

Also, you wrote "underneath", so this may just be variations in the grey of the undercoat showing. Not all GSD undercoats are 'iron grey', far from it ! Or even consistent in colour over the whole body ...

How old is he ? The GSD coat pattern appears a very flexible thing until at least after the first moult, but dogs are BORN one of two things: Black (with variable amounts of Gold/Tan) OR Sable. And eventually the adult coat will revert to (basically) whichever that was, and more or less settle down. [I have had Black & Gold dogs who retained a distinctly 'coat of many colours' appearance throughout adult life, when you looked closely at them, because of differences in tones of colour and degree of depth of pigment. And then there is the 'bitch-stripe' to consider. :-) ...]

Did you see him as a very young puppy, or can the breeder supply a less-than-2-weeks photo ? Usually, which true colour shows itself briefly but clearly at the beginning.

Always remember, "no good dog is a bad colour", no matter what you thought you were buying !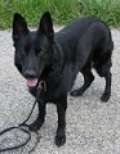 by Lunastar on 19 March 2018 - 13:03
by Lleigh on 20 March 2018 - 01:03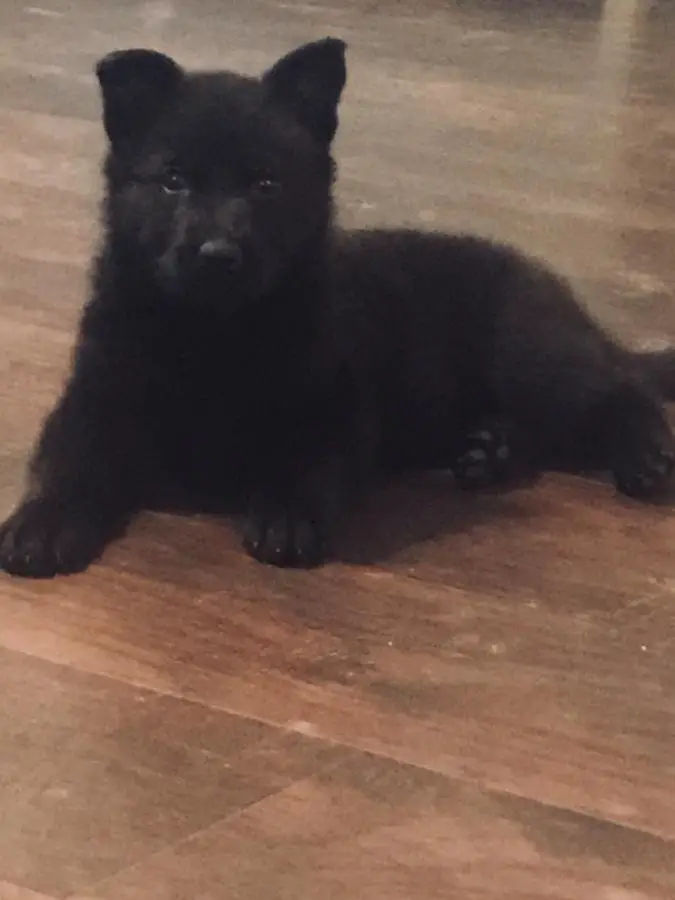 by Lleigh on 20 March 2018 - 01:03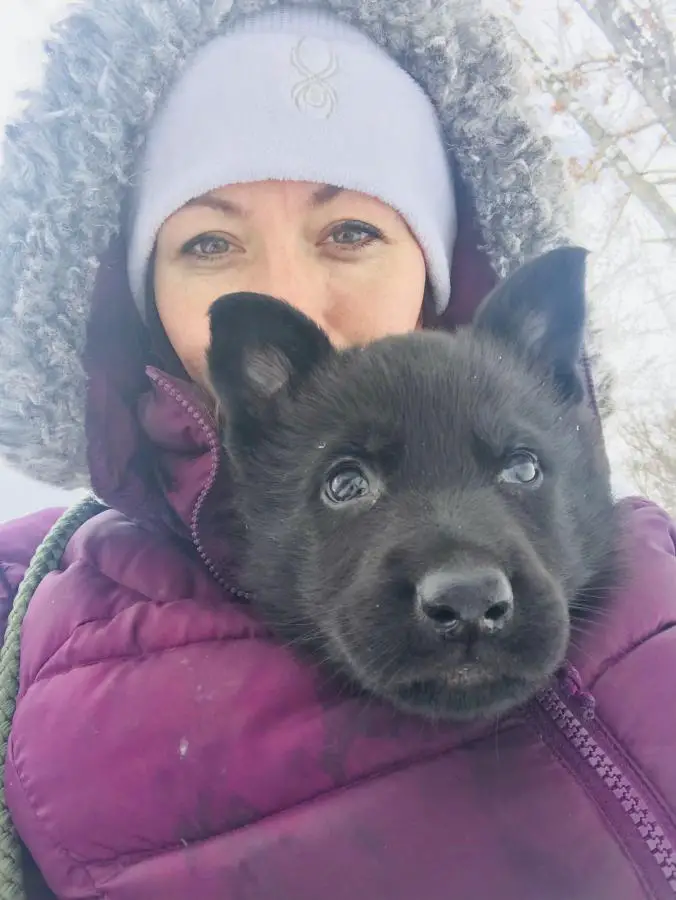 by Lleigh on 20 March 2018 - 01:03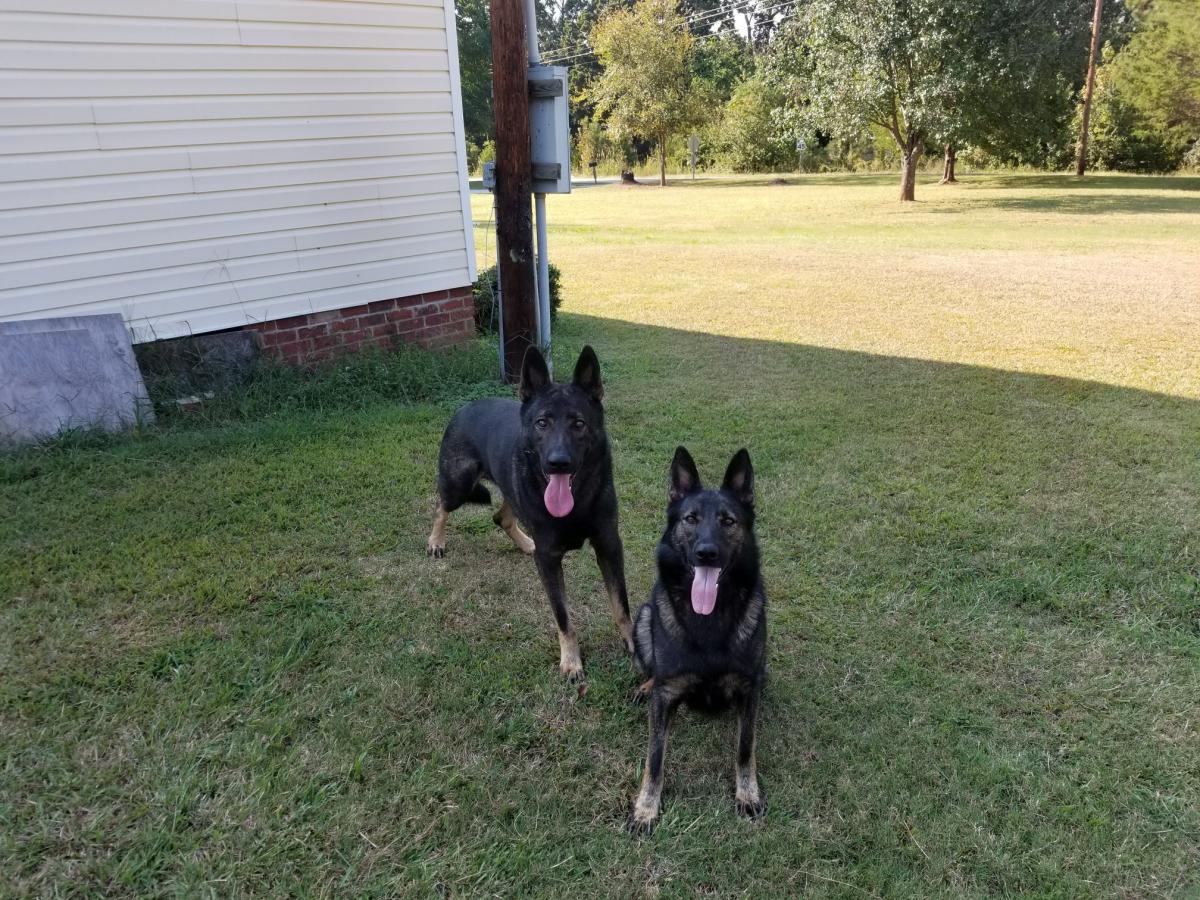 by Lleigh on 20 March 2018 - 01:03
The breeder shared with me that this was the first time these two paired together had produced a solid black Gsd. I actually like them, so I don't care either way. The question is whether it's normal for him to have so many not black hairs in his undercoat/under his tail? I have owned a solid black GSD previously and he had no other colors at all but i never saw him as a puppy. The picture of his tail won't upload (it says it's too large) so aim still working on that. Thanks for all of the opinions!!
by beetree on 20 March 2018 - 02:03
You simply can not have one and be another.

If he is genetic, non-dominant black, then he is not Sable. If you see any other color than black than he is Sable.

All the degrees of such are included for free.
by Lleigh on 20 March 2018 - 02:03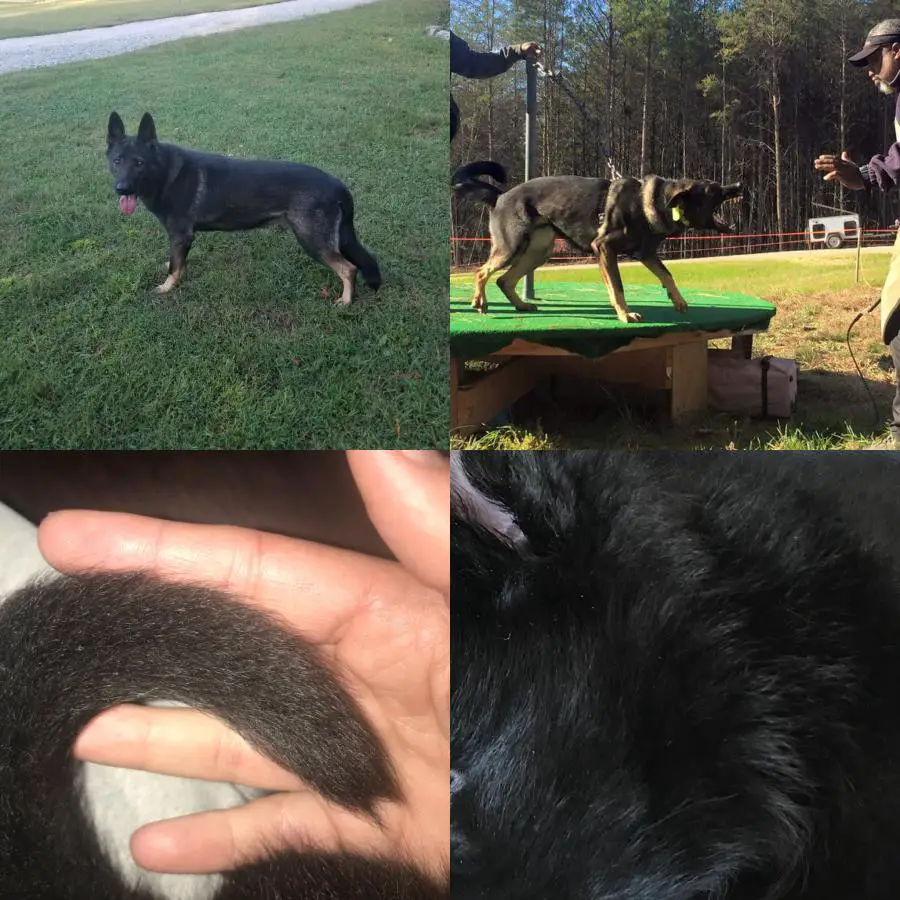 You must be logged in to reply to posts
---
---
---
---
Contact information
Disclaimer
Privacy Statement
Copyright Information
Terms of Service
Cookie policy
↑ Back to top