by hexe on 08 March 2018 - 01:03
From a current classified:
"...I have x-rays of her hips and elbows, havent been sent to OFA and will not be sent. If you are seasoned, upon viewing the x-rays, you will know that her hips and elbows are excellent. Also have a letter from the vet stating the same."
So why not just spend the $40.00 and have them officially evaluated and rated, then? Why should the buyer trust the seller's opinion, or even that of the seller's vet who may or may not be good at reading images? Forty bucks, in the grand scheme of things when selling an adult dog, certainly seems worth parting with when one is talking about a few thousand dollars asking price.



by MKC419 on 08 March 2018 - 02:03
Because I didn't want to spend the $40 to have them officially evaluated. She is not yet two years old so it would be a preliminary evaluation. Having raised Shepherds for over 25 years I can look at a dog's x-rays and tell within reason if they are good or not. Of course, the x-rays are available to a potential buyer.
by Gustav on 08 March 2018 - 15:03
Whether you send them or whether you don't, won't change what they are....neither will the ones reading them.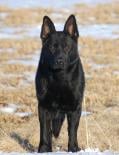 by Jenni78 on 08 March 2018 - 16:03
If they're good quality xrays, I'd just send them to SV and be done with it rather than redo just to appease OFA.
by hexe on 08 March 2018 - 20:03
Jen, I can understand not wanting to spend the $155-$175 to have the SV do them, but even if the dog is only old enough for OFA prelims, it seems penny-wise and pound-foolish not to spend the $35 to have OFA rate them. At least a buyer would then have an independent, third-party verification that the dog has no evidence of hip or elbow abnormalities at the time of sale...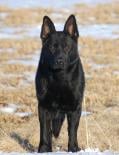 by Jenni78 on 09 March 2018 - 16:03
But if they sent to OFA, then they'd still have to redo them when the dog is of age, so SV now is still cheaper by my logic. Plus, additional anesthesia for the dog, which is not totally without risk.
by hexe on 09 March 2018 - 19:03
If it was a dog you were keeping, I agree--but for one you're selling, it just seems $35 is a small price to pay to be able to document that the dog's hips and elbows were rated as normal by OFA prior to the sale...just in case the dog doesn't pass when/if films are submitted later by the buyer.
You must be logged in to reply to posts
---
---
---
---
Contact information
Disclaimer
Privacy Statement
Copyright Information
Terms of Service
Cookie policy
↑ Back to top