by Gustav on 04 March 2018 - 12:03
Valk, how do you know Leon is hyperactive??? Could what you saw on video be the result of training? Smh
by ValK on 05 March 2018 - 03:03
you can train the dog to perform tasks but not really have much of control over manners of how dog do execute this tasks - movements, behaviour, expressions, etc.
seems like Arek very much inherited same traits.
by Gustav on 05 March 2018 - 21:03
Thanks for the explanation, I still can't understand how you can tell Leon is hyperactive from video. But your insights on this is much better than mine.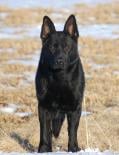 by Jenni78 on 06 March 2018 - 18:03
Good sport pedigree, potential for breeding if you make the right pairings. I personally would not breed a dog whose sire was not titled unless I had a really good reason why I couldn't get the same traits elsewhere in a breeding where all the boxes were checked, but I am aware that Arek could be and it's just not listed, and also aware that isn't what you asked :D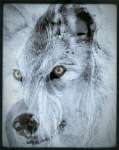 by Fantom76 on 06 March 2018 - 19:03
I added Arek's information from the SV-Doxs website. He is V , IPO3(SG-BSP) FH2 , and I also added his breed survey.
by flavius05 on 08 March 2018 - 09:03
Arek is 3x SG at BSP and in 2017 he was part of Germany WUSV team, as a substitute. Also he was every year in the top part of the ranking at BSP (12, 7 and 5 place).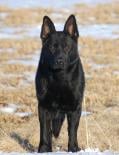 by Jenni78 on 08 March 2018 - 16:03
I have no idea what the hell pedigree I was looking at when I made my last post :D Apologies.
by flavius05 on 13 March 2018 - 09:03
No worries Jenni. Just wanted to make sure everybody knows who are the parents of this puppies.
You must be logged in to reply to posts
---
---
---
---
Contact information
Disclaimer
Privacy Statement
Copyright Information
Terms of Service
Cookie policy
↑ Back to top