by uptown52 on 03 March 2018 - 15:03
Hi everyone, I haven't posted anything for a long time. I have imported a puppy that I would like some input on. She is a granddaughter to Leon Von Der Staatsmacht.

What I am looking for is comments on the dogs in her pedigree and what attributes good or bad.

I have been a fan of DDR dogs but, it has become harder to get new bloodlines so I am looking at working with this bloodline and DDR. I am of the belief that both lines came from the same gene pool before WWII. I am looking for constructive comments good or bad.

Take a look at Hallie's pedigree - Wild Iris Hallie

Thanks ...

Gail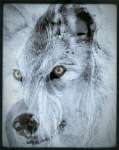 by Fantom76 on 03 March 2018 - 17:03
Less than 4% of her lines are DDR dogs. She has a little more LOSH (Belgium) and some NHSB (Dutch), but she is predominantly West German lines.

by Hundmutter on 03 March 2018 - 19:03
You can argue that ALL lines in the GSD prior to WWII come from the same gene pool.

by Western Rider on 03 March 2018 - 20:03
by ValK on 03 March 2018 - 20:03
not lines did GSD in DDR what they had become but an comprehension and approach in society to the breed purpose.
there are still remnants of former DDR lines but "DDR" they mostly only by pedigree. sort of "DDRish" looking dogs.

by uptown52 on 03 March 2018 - 20:03
Thanks all for your comments. What I am looking for is comments on the dogs in her pedigree. If there are any known faults or what kind of traits are passed on. Like I said, I have more experience with the DDR lines then WGL; I am not knowledgeable. I was hoping for people to give back ground information on the dogs in the pedigree. I am not asking for anyone to give negative comments but, helpful information for someone who would consider this dog for breeding.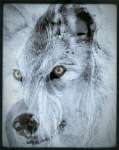 by Fantom76 on 03 March 2018 - 21:03
Members could be more helpful if they knew what you are looking for in a stud? A 5 generation pedigree has about 30 male dogs in it. If you tell us some qualities that you desire in a stud, then it helps narrow the field and members can point out which males, if any in the pedigree, would be helpful in your breeding program.

by Western Rider on 03 March 2018 - 21:03
Uptown are you trying the learn what dogs in the pedigree would say bring the fight or who tracks best or the best conformation etc. to get a better picture of what your girl may be etc.?

by uptown52 on 03 March 2018 - 23:03
Hallie is still register through the Romanian Registry, she is not AKC reg yet. What is am looking for is what the dogs in her pedigree would bring all of what you mentioned Western Rider. I also want to know if there were health issues which one dog may have brought to the breeding more than an other. for example I know there is long coat produced, not a fan but, each to his own. I will have DNA done to verify for sure if she carries and long coat gene. I want to know these things so as to match Hallie with the best possible stud to achieve all. I know it take years to get what you want but, I want to at least do it right from beginning and learn as I go. Everyone has their favorite lines; show, working, herding, tracking. I at this point am a small hobby kennel wanting to breed once or twice a year dogs which can do the jobs they are selected to do. I want to title some of those dogs myself so to see if what I am doing is representative of I say they can do.

Also, Yes, Wild Iris Honda is a sister to Hallie...Western Rider

Again thanks for the comments..
by ValK on 04 March 2018 - 03:03
Stefan established kennel name von der Staatsmacht in the world of sport enthusiasts.
out of curiosity i did check videos for both dogs, Leon von der Staatsmacht and Arek von Pentavita. both shows what was expected - extremely hyperactive dogs with truckload of playful hectic prey drive. everyone to their personal aim. if you plan go way of IPO/Ring direction, then perhaps your pup does have potential for this.
You must be logged in to reply to posts
---
---
---
---
Contact information
Disclaimer
Privacy Statement
Copyright Information
Terms of Service
Cookie policy
↑ Back to top