by DeDe Lorson on 12 February 2018 - 19:02
Would you rather see a title on the parents or go by their pedigree when choosing a pup if you had to choose? I know titles are important for sure but is this a deal breaker if the pedigree is full of titled dogs just maybe not one or both of the parents.... wondering what peoples thoughts are on this?

by Sunsilver on 12 February 2018 - 20:02
Many people just mate two dogs of the same breed together, with no concern for what they bring to the table. Their goal is to produced and sell puppies, and the fact the grandparents have titles is often bragged about as a selling point.

So, for that reason, it's always nice to see titles on the parents. It means the breeders really care that the parents are able to work or have good enough conformation to win ribbons in the show ring. It's usually a guarantee you are not dealing with a BYB.

I did buy a pup from an untitled mother, but the mom's siblings were titled, and the breeder had made an effort to title her, but was unable to do so due to age and lack of time. Running a dog kennel doesn't allow you to go off and show your dogs on the weekend, unless you have REALLY REALLY reliable help.

Talk the breeder. Find out what they know about the breed. Ask them why they bred these two dogs together - do they know the strengths and weaknesses of the mother and father. That will be your best way of making sure you are dealing with a reputable breeder who knows what they are doing.
by hexe on 12 February 2018 - 23:02
One thing's for sure--I wouldn't pay the same price for a pup from untitled parents as I would for one from the same parents if they were titled. It blows my mind to see pups from untitled parents being advertised for $2000.00, when I can buy a pup from a dozen similar [or better] pairings of titled parents for that amount or less.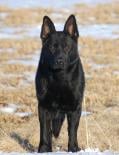 by Jenni78 on 12 February 2018 - 23:02
Not sure you can so much anymore, hexe. Seems like that's the low end of the going rate now for health-tested, but not necessarily titled parents. I got told so many times that I was way underpriced that I started looking around and was a bit shocked, myself. Not to derail- I agree with your point. Just shocking and mind-blowing, as you say, the going-rate for pet-bred pups.
by hexe on 12 February 2018 - 23:02
I believe you, Jen. Fortunately, I know more than a dozen sensible breeders who don't believe in overpricing their pups just because the pet breeders try to squeeze ridiculous prices from unsuspecting novices and those noxious types of people who care more about bragging how much they paid for their puppy than they do about the quality of the puppy itself.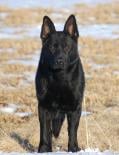 by Jenni78 on 13 February 2018 - 00:02
I think they prey on uninformed buyers, personally. A friend who has excellent dogs and a lot of experience recently was told by a prospective buyer that they went with a breeder who charges $3500-$4500 instead of buying one of her pups because they believe you get what you pay for. :o

To the OP: I think there is more to breeding than sport titles, HOWEVER, I like to see most titled, if not all, and beyond that, I want to see a pattern of breedings that show me there is a goal beyond the creation of puppies. Like SS said, ask a lot of questions. The devil is in the details.
by beetree on 13 February 2018 - 00:02
The weird truth is, the less you know about the breed and the breeders, the more you pay. The pedigree is the sales flyer. The personal meeting developing a relationship is the discount. That goes for the titled pedigree and the pet pedigree.

by Gustav on 13 February 2018 - 12:02
I always buy pup based on pedigree, I give little or no credence to titles. That's NOT to say I attach no importance to titles, I do!, but not for breeding selections or deciding to acquire a puppy. But then most folks think I'm antiquated so don't pay much attention to me.
by Gustav on 13 February 2018 - 12:02
In all fairness, I must say I have studied pedigrees for a very long time, so my use of them would probably not be the same as a person who doesn't know dogs genetically.
by jkuja913 on 13 February 2018 - 12:02
I'm no expert on this but I can say a few things with confidence. A dog inherits 50% of it's alleles from each parent. We can't be certain which traits from each parent will be passed on, some dogs may have a higher propensity to pass on certain traits than others but there is still no guarantee. That means 50% of a dogs genetic makeup is not passed on to its offspring. Keeping that in mind, it's pretty easy to dispel the rumor or assumption that 25% of a dogs genetic makeup comes from each of its grandparents or 12.5% from each of its g.grandparents.

The ONLY guarantee you have when looking at a pedigree is that a dog inherited 50% of its alleles from each parent.

Take that for what it's worth.


You must be logged in to reply to posts
---
---
---
---
Contact information
Disclaimer
Privacy Statement
Copyright Information
Terms of Service
Cookie policy
↑ Back to top