by Klossbruhe on 09 January 2018 - 18:01
I have noticed on some SV pedigrees (INT) appears after the dog's name. I assumed it might mean interntaional but why would that be there if the dog was born, titled and shown in Germany? Anyone know why that appears on the Ahnentafel...

Also, in looking at trial results in the SV's database, I have often seen DI for some dogs. Occasionally for entire trial. I doubt it means disqualified. I suppose I can contact friends in Germany to ask, but I thought someone, perhaps like Susie, would know the answer and that would be quicker...

by susie on 10 January 2018 - 19:01
DI = disqualifiziert / disqualified

INT should be the shortcut for an internationally registered kennel name within FCI.
by Klossbruhe on 10 January 2018 - 22:01
Okay, thanks.

In looking at the SV DOxS, I have noticed some trials where all of the dogs received a DI. Why would all of the dogs in a trial be disqualified...

As for INT, if it means internatioanlly registered, then is it fair to assume that most well known German kennels are INT?

by susie on 10 January 2018 - 23:01
No, most German kennels are only SV registered.
by Klossbruhe on 10 January 2018 - 23:01
Vielen Dank noch ein mal. So then, do you have any idea why some breeders would want to register their kennel with the FCI in addition to the SV?
Hochachtungsvoll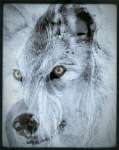 by Fantom76 on 11 January 2018 - 03:01
Here is an answer that I received from the SV Oct 2016
In reference to your inquiry I would like to inform you that the addition (INT) means that this kennel name has been registered for all countries. This means when the breeder would change his main residence to another country he can use the same kennel name to breed with the national WUSV club of his new residence country.
by Klossbruhe on 11 January 2018 - 06:01
Thank you. Makes sense.
You must be logged in to reply to posts
---
---
---
---
Contact information
Disclaimer
Privacy Statement
Copyright Information
Terms of Service
Cookie policy
↑ Back to top