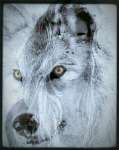 by Fantom76 on 10 September 2017 - 13:09
I do not show dogs so I need some help from someone who does. There is a PDB member who is claiming that his 2 dogs who are 9 months old have a V1 show rating. I asked the member about it and this was the response.

fci show, 9 months v rating

Is this possible? I know that for SV shows, the dog has to be over 24 months old to get a V rating. Does the FCI have shows that give V ratings for dogs this young? Could he be misreading a VP1?

by marsiii on 10 September 2017 - 15:09
Hi Fantom, i believe the correct term to use for dogs below 1 year of age is : VV1, VV2, VV3. its done on local Landesgruppen shows here in the Philippines. So its V+V 1..2..3 . VA, is only for 2 years and up with TSB required. V1, V2, V3 following the VA group for the Sieger-type show.

by Hundmutter on 10 September 2017 - 17:09
From a 'Show enthusiasts' p.o.v.: Have absolutely no idea. Never understand what the FCI chooses to do.

FYI, if it's at all helpful, young dogs in the UK shown at our Sieger or Regional / Breed Club Shows would be given ratings of SG; or VP = very promising. They do not get given V or VA ratings until adulthood. For UK Kennel Club Shows, gradings are not used at all, dogs simply get Placed (usually 1st to 4th, sometimes more) in their classes, the only addition being Challenge Certificates awarded at some (not all) Shows, when they get three CCs they become 'Champions'.
by GSDHeritage on 11 September 2017 - 03:09
The information is on this site.
German Shepherd Schutzhund Club Canada

by Western Rider on 11 September 2017 - 05:09
That site you gave Heritage is accurate for countries with SV type shows.
Shows in Serbia, Yugoslavia, Romania etc do use different rating for their shows and working titles. I believe they also use the SV system at shows where they use SV judges
I don't know what they are, but a couple of the working titles.
I hope someone who shows and titles dogs in these countries will help us out.

by Markobytes on 11 September 2017 - 22:09
Heritage that link is misleadingly incomplete, especially as it pertains to V titles.

by Markobytes on 11 September 2017 - 22:09
Just to be clear, what country and what breed?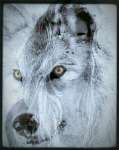 by Fantom76 on 11 September 2017 - 22:09
German Shepherds from Serbia.
You must be logged in to reply to posts
---
---
---
---
Contact information
Disclaimer
Privacy Statement
Copyright Information
Terms of Service
Cookie policy
↑ Back to top