---

by DDRCzechFan on 22 March 2012 - 19:03
So who gets the chore of telling my loving hubby that I'm cheating on him, with someone short, dark and handsome?
It gets worse...I think we're pretty serious, we've said the "L" word and everything ;)
Okay, so now that you all believe I'm a horrible wife/homewrecker, wanna see the picture of the man I'm cheating with?
Have to say, I think he might be the second love of my life :D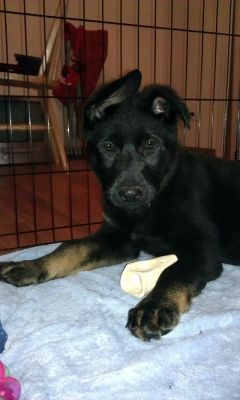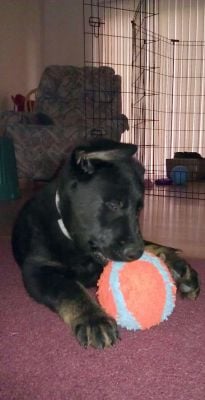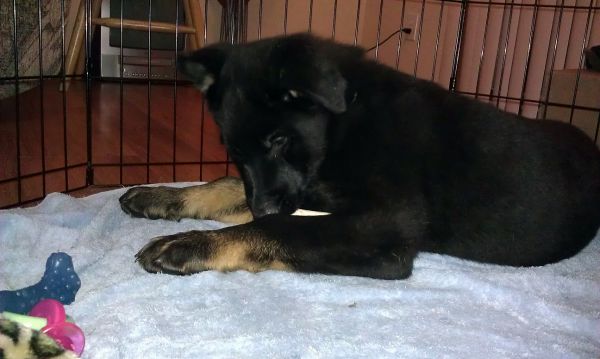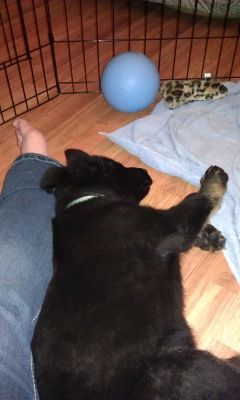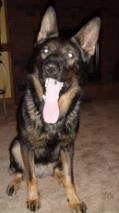 by Slamdunc on 22 March 2012 - 19:03
He sure is cute and looks pretty loveable. Can you post the pedigree and more pictures?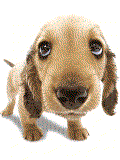 by GSD Admin on 22 March 2012 - 19:03
Well I am not attracted to men but I can see why you would cheat with a special one like him. lol.

Nice looking pup. Send me a PM with his pedigree, if you don't want to post it here.

Regards,
GSD

by Blitzen on 22 March 2012 - 19:03
Looks like you will be keeping him!! He's really adorable.....congratulations on a nice gift from your significant other.
by Ibrahim on 22 March 2012 - 19:03
Oh my God, the moment I looked at the title I said to my self "Is that true and here on the PDB"?, I have to admit I can understand this sort of "cheating", but still he would make any husband real jealous and on his toes, lol.
Extremely adorable and a very "peculiar" title

by Red Sable on 22 March 2012 - 21:03
Gorgeous pup. I'd love to know his pedigree and where you got him too please. :)

by DDRCzechFan on 22 March 2012 - 21:03
Hahahaha, sorry everyone, nothing like a scandelous title to get everyone's hair up!

Blitzen, yep, I'm attached (darn those big brown eyes!) and with Nick being gone so much, I love having companionship!

SlamDunc, Red Sable and German Shepherd Dog admin - He is 75% Czech, 25% DDR. I will privately send a link to his Pedigree.

As for more pictures, those will be coming, he moves so fast sometimes my poor little Sony Cybershot can't keep up! LOL


Thanks again everyone, what can I say, I'm a sucker for big brown eyes ;)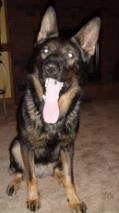 by Slamdunc on 22 March 2012 - 21:03
Good luck with him, he is adorable.


by DebiSue on 22 March 2012 - 22:03
LMAO at the number of "views" vs the number of comments. You did stir up a hornets nest but I had a pretty good idea where it was going. LOL


by macrowe1 on 22 March 2012 - 22:03
He's cute! I'd have to break it to him easy, those loves run really deep.
You must be logged in to reply to posts
---
---
---
Disclaimer
Privacy Statement
Copyright Information
Terms of Service