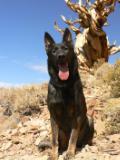 by Prager on 06 November 2011 - 19:11
What particularly and factually, you do not like about the article? Besides that Curry is promoting himself and the article is badly written.
Factually the GSD is loosing to Malionois even so good GSD is multiple times better dog for any police work then malinois.
The operant word here is good. Most PDs do not want to pay for "good" GSD.
The problem for this is on more then one level. I call Malinois McDonalds dog. Quick to work but limited in abilities. That is another one reason why PDs are using Malis.
There are still many good GSDs available. And many PDs just do not know where to look or do not want to pay. ( Even so prices of Good GSDs are coming down due to the competition.) Most dealers buy crap GSDs in Europe and sell it to PDs here and that is the part of the problem. Such dogs do disappoint.
Any police officer who enjoys better type of dog can still get and always will be able to get good GSD.
Prager Hans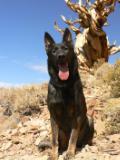 by Prager on 06 November 2011 - 19:11
Wayne is talking to German magazine . He does not need promotion in Germany. The only promotion he is getting is from people like you on forum like this one.
Also what is wrong with him promoting himself? I do not necessarily agree with many things he does, but how he promotes himself is not one of them.
\Prager Hans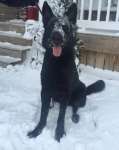 by Red Sable on 06 November 2011 - 19:11
I'll be honest and say the article didn't offend me either. There is a lot of truth to what he says.

by charlie319 on 07 November 2011 - 02:11
From what I've seen, PD's using Malis have problems getting them to stand down after the arrest. As to why it is hard to find suitable GSD's, ask the breeders who'd rather breed sport dogs than a more difficult and uncertain to train and attain civil dog. I like civil dogs because they being threat driven they stand down upon neutralization of the perceived threat. I also like Mr. Curry and his dogs and have no issue with most of what he said.

by deacon on 07 November 2011 - 03:11
Great post Hans! I have worked / trained PSDs now 30 years and all my partners were GSDs. The malinois is an overated hype! The amount of handlers taken to the ER, ones that will not out, or stand off when a subject surrenders is phenominal. Breaking and engaging the quarry sometimes the handler during the search are just a few of the problems I have dealt with training this breed over the years on a continuous basis. I'm stopping here before I start a riot! LMAO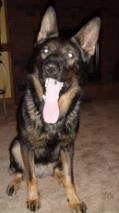 by Slamdunc on 07 November 2011 - 04:11
If you have seen the Seal Team dogs, it is kind of hard to argue with the abilities of a good Malinois.
by Abhi on 07 November 2011 - 13:11
A lot stands true in this article it is in fact a mirror image of the current scenerio faced by the GSD. Twenty years ago almost all the PD's in the world owned Gsd's. It is an univerally known that the malinois are steadily replacing the GSD worldwide including Germany as they are more trainable and adaptable.

I was a bit surprised with Jantie's retort, there is nothing inedible to cause diarrhea contained in the article, you yourself sometimes go overboard about the simple truth that it is the present shape that has caused the decline of the rear end especially the hip joint of the GSD. Your statistics itself depict the real status which states about 60% of all showline litters are trash and cannot be bred from.

Mr Raiser has always correctly emphasized about the need to go back to the former shape and built of the GSD idealized by Herr Stephanitz, temperamental issues are paramount since as reasoned by many on this very database, present a picture which illustrates that showline GSD's are losing the trainability aspect, bitework sucks.

Silbersee this was not expected from you.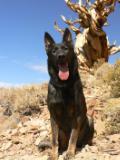 by Prager on 07 November 2011 - 17:11
I also think that the Malinois can be thanked. It sure got my thinking going about what GSD have become.
As far as SEAL dogs. SEAL teams need extreme dogs. There are extreme GSDs too . However in 90% of situations extreme dogs are less beneficial to performance as a service dog then level headed versatile dog.
GSD should not be extreme dog, but it should be levelheaded versatile dog. However in last few decades that versatility is put on back burner in favor of high prey.
I believe breeders of GSDs need to go back to the drawing board and if they do good work then GSD is going to be a better dog then ever. Nothing is lost yet.
Below for illustration of Police Malis and GSD in AZ. I would like to publish results of recent K9 trials in AZ Fair. You will see that there are many good GSD. I like to toot my horn and I will say that 5 younger dogs from DOC and 1 MCSO dogwere provided by me. Some are Malinois and some are GSDs and the best one was symbolically my Mal - Shep mix Daro. Good dog is a good dog.
Not all PDs from AZ were represented and thus the amount of mals : GSD ratio is not really representative but it is stil interesting sto look at it.
Prager Hans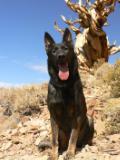 by Prager on 07 November 2011 - 17:11
15 Mals
2 Mal/sheps
5 GSD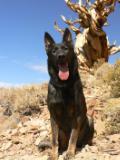 by Prager on 07 November 2011 - 17:11
And the winners are:
Tactical Obedience
1st place - Scott Armstrong & K9 Dino Mal AZ DPS
2nd place - Sean Watson & K9 Colt Mal Mohave County SO
3rd place - Tony Fernandez & K9 Ranger Mal Avondale PD
Narcotics
1st place - Patrick Ohearn & K9 Brix CZ GSD AZ DOC
2nd place - Armando Navarette & K9 Daro Mal/Shep AZ DOC
3rd place - Wayne Kudis & K9 Ajis GSD AZ DOC
Handler Protection
1st place - Sean Watson & K9 Colt Mal Mohave County SO
2nd place - Jarrot Tevault & K9 Sinbad Mal Tolleson PD
3rd place - Scott Armstrong & K9 Dino Mal AZ DPS
Top dog
Armando Navarette & K9 Daro Mal/GSD AZ DOC
Prager Hans
You must be logged in to reply to posts
---
---
---
---
Contact information
Disclaimer
Privacy Statement
Copyright Information
Terms of Service
Cookie policy
↑ Back to top