This is a placeholder text
Group text

by dragonfry on 17 July 2017 - 02:07
Hit a milesonte this summer. Payne is officially the first AB to recieve her GRATCH title! It's not often you get to be the first in a new sport. But man this dog loves the game and is 100% effective in find those rats.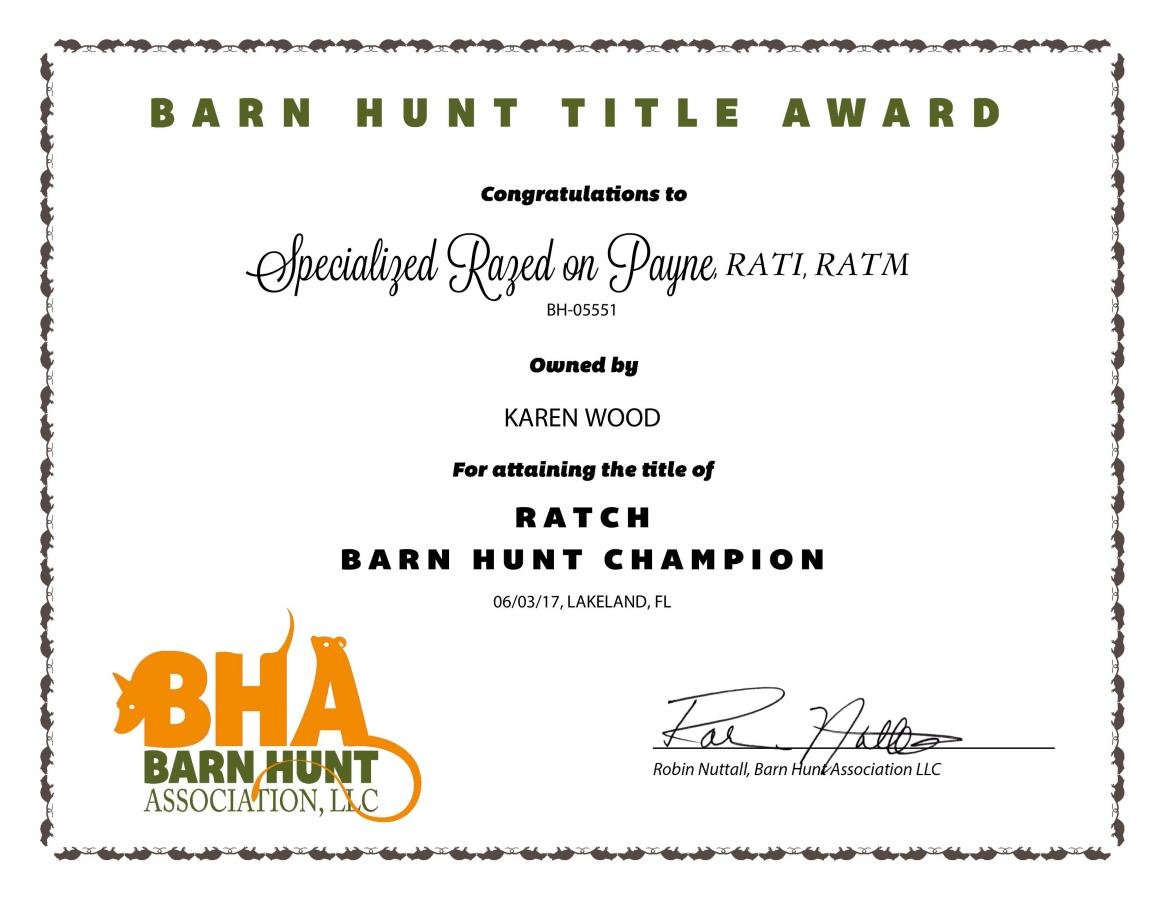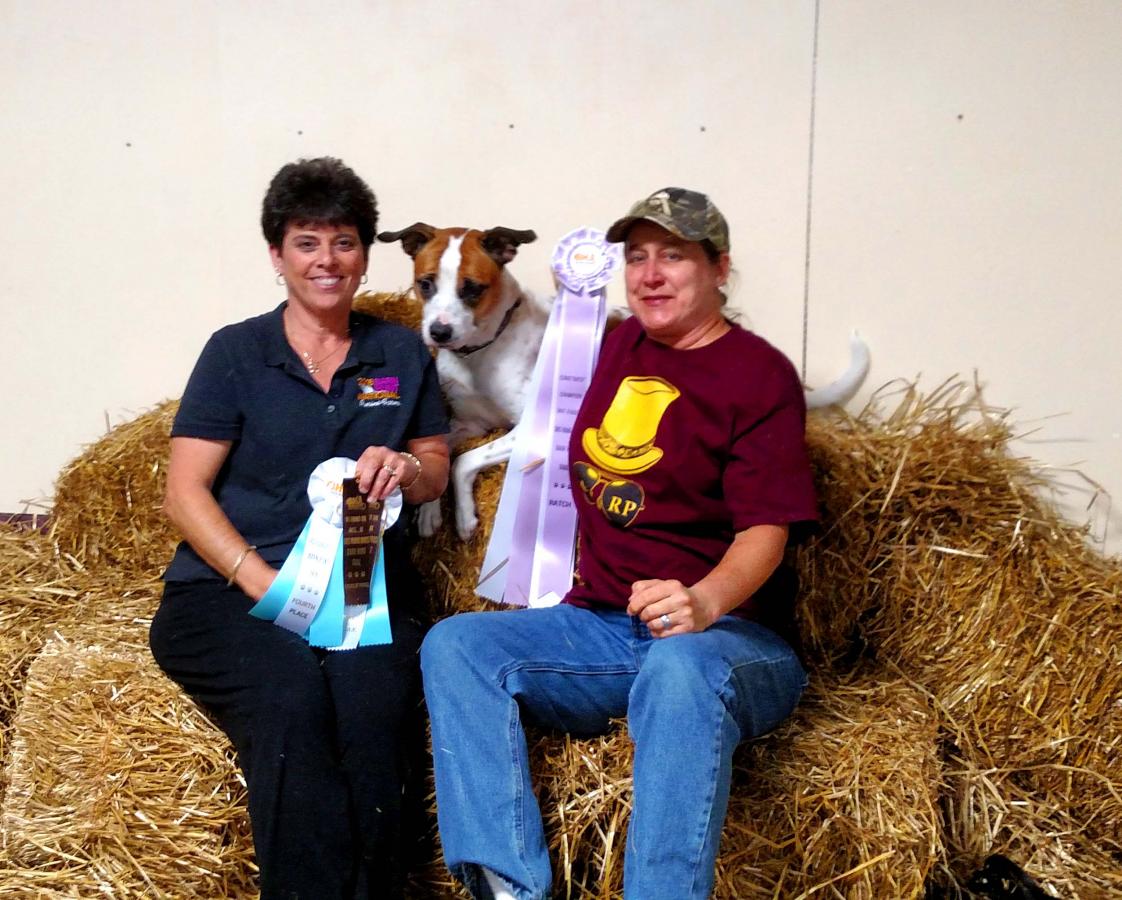 by Western Rider on 17 July 2017 - 04:07
Congratulations on BOTH Firsts
by hexe on 17 July 2017 - 05:07
Way to go, Payne! Congratulations to you both, 'fry...both you and Payne even managed to look like you were OK with having your picture taken, instead of it being done against your wills at gunpoint!

by susie on 17 July 2017 - 17:07
Whatever the both of you had to do - it must have been pretty good...
CONGRATLATIONS !
Whenever you may visit Germany, I am willing to offer a "training field" for Payne - river, railroad, woods = rats - the cats only seem to play hide and seek with them :(

by dragonfry on 19 July 2017 - 00:07
Thanks guys! As you know both Payne and I are camera shy! so the lady holding my phone took like 50 pix to get one good one. :p But I'm really happy to finally land this title. Now it's back to work on Utility. But we are not done with Barn Hunt, there's a new game called Crazy 8's and it's the bomb!

by Hundmutter on 19 July 2017 - 04:07
Hey, 'Fry - well done again, both ! What does the acronym G RATCH
actually stand for ?

by dragonfry on 20 July 2017 - 02:07
Woops! RATCH is correct, GRATCH is the next title! 9 more Q's to get that one! RAT-Champion Barn Hunt dog. :D
I'm getting ahead of my self there.


by Saylor American Bulldogs on 03 August 2017 - 01:08
Nice! Big congrats!! One of our puppy offspring is doing this and said it is so much fun! Would love to take my older female (she turns 10 at the end of Aug.) and let her try her paws at it. I told my husband it needed to be on her bucket list, cause I know she would love it. I'm still trying to read up and understand the rules. : )

by dragonfry on 01 December 2017 - 23:12
Saylor if you have any questions please feel free to contact me.
---
---
Contact information
Disclaimer
Privacy Statement
Copyright Information
Terms of Service
Cookie policy
↑ Back to top