This is a placeholder text
Group text
by duke1965 on 03 July 2022 - 16:07
basically, the question is in the title, and at that point the breed is done, same as what happened with workingline bouviers when everybody bred all different line females all to Tomba, and practically wiped out diversity in the breed in one generation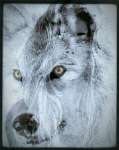 by Fantom76 on 03 July 2022 - 17:07
According to the WUSV
6.11 Frequency of Mating Services for Stud Dogs
Stud dogs who comply with the stipulations of the present regulations may serve for
mating 90 times per calendar year at maximum.
Males may only serve for a maximum of 60 mating services with domestic females
in his country of origin in terms of the permanent residence of his owner.
The mating services are to be equally divided.
Mating services of one stud dog with the same female within a period of 28 days are
considered as one act of mating.
In case that a stud dog reaches the permitted age for mating during the course of one
calendar year, only a proportionate number of mating services is permitted, counted from
the time when the relevant age was reached.

by delta von Avalik on 03 July 2022 - 18:07
I wonder too... It's a shame many nice studs are not used so often, only the big name famous males get many breedings. I see many German shepherds now are more like retrievers in temperament.
by Blackgsd1202 on 03 July 2022 - 18:07
And the real ones are are labeled with poor temperament. The GSD is no longer what Max strived for.
by duke1965 on 04 July 2022 - 14:07
fantom, forget about the rules, they will use a brother or a son or a son of a sister and frozen sperm is shipped everywhere,
by txarkoeta on 04 July 2022 - 16:07
Duke, what 5 males would you recommend for mating?
by duke1965 on 04 July 2022 - 17:07
that totally depends on the female you have for breeding
by txarkoeta on 05 July 2022 - 00:07
Yes, I know... In other words, who are your favorite males right now?
by duke1965 on 05 July 2022 - 06:07
no such thing, it allways starts with the female and find out what she needs to improve on, rarely will it be your own male, or the one who won last championship that is the best choice for your female, reality shows that most breeders and pup buyers are more interested in braggingrights than actual quality of the dog
by bladeedge on 05 July 2022 - 10:07
Stop breeding podium dogs to every bitch start sourcing dogs with good health nerve structure and recovery they are out there . people are afraid to pick an unknowning dog because they are afraid they will be stuck with pup's and other reasons .lazy breeding is the problem .use someone else's hard work as a stud .ect.
---
---
Contact information
Disclaimer
Privacy Statement
Copyright Information
Terms of Service
Cookie policy
↑ Back to top