This is a placeholder text
Group text
by GSCat on 16 September 2022 - 21:09
Since AKC doesn't register FSS dogs in the sense they do their officially recognized breeds, is the only way to enter a FSS dog onto PDB is if he or she is registered in a country that recognizes the breed? I see at least one breed on PDB that is recognized outside the US and this is an international board, so curious.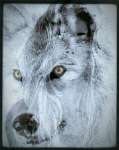 by Fantom76 on 17 September 2022 - 17:09
PDB in not adding any new breeds. to the database.
by GSCat on 19 September 2022 - 00:09
I think I didn't ask my question very well/very understandably. Sorry.
FSS is the AKC category for purebreds of breeds not recognized by AKC. In this case, Caucasian Mountain Dog aka Caucasian Shepherd aka Caucasian Ovcharka, etc. is not recognized by AKC except as FSS. However, the breed has a presence here on PDB and is recognized by some registries world-wide. My question is since AKC doesn't register dogs that are FSS like it does for its recognized breeds, would such a dog need to have an acceptable non-AKC registration to be entered onto PDB?
Thank you.
AKC FSS  https://www.akc.org/dog-breeds/foundation-stock-service/
Each of the following breeds has been accepted for recording in the AKC Foundation Stock Service®. The AKC provides this service to allow these purebred breeds to continue to develop while providing them with the security of a reliable and reputable avenue to maintain their records. FSS® breeds are not eligible for AKC registration. Most of the FSS breeds are approved to compete in AKC Companion Events.
AKC Caucasian Shepherd breed info  https://www.akc.org/dog-breeds/caucasian-shepherd-dog/ 
by GSDHeritage on 19 September 2022 - 10:09

by Rik on 19 September 2022 - 20:09
cat, AKC is always looking to add breeds to their registry.
If you are involved with this breed, just carry it as far as you can. Someone else ( and maybe many someones) will pick it up and when it's popular enough, AKC will recognize it.
and then, PDB will recoginize it.
it just is what it is.
Rik
to add, why do you think this breed is special? just curious.
by GSCat on 20 September 2022 - 02:09
I first became aware due to the breed being used inside USSR prisons and learned they were originally developed and bred for hunting bears, etc.

Someone in the neighborhood has at least one :-)

I'm not in any position to do anything with the breed (YIKES, the cost of feeding, alone!), and not one of my favorites.
 
I've been asked questions over time.  Questions I didn't have answers to, I came here for info :-)

by Hundmutter on 20 September 2022 - 04:09
I don't know if this observation is helpful in any way but we may have a similar situation here. Caucasian Shepherds exist in the UK - not many, its true - and as far as I am aware its not an officially KC recognised / registerable breed (yet) - so its regarded as 'awaiting Imported Register' status. There comes a point where enough people have examples of a breed, it first becomes eligible to apply to be ON that Imported Register. Then there is a process (a long time, often) while Import Register dogs get to be a KC Recognised Breed, and only then can they become formally KC Registered, shown, put on the Stud Book, officially bred from under KC rules. All geared to Showring competition really.

A dog fully Registered with its own Kennel Club in its country of origin ( or at least birth, where the breed is fully recognised) will obviously have an easier time in this process. While the breed / individual dogs remain outside it, ie until recognition is granted, they do not really have any better status than some Heinz 57 ...That is to say, they can be kept and 'shown' * as companion animals, go on the Activity Register, participate in sports competitions that do not seek KC status / Licence (eg Rally, agility); sit the Good Citizen (CD) tests; even be bred from under the understanding the pups cannot be KC Registered. Or claimed to be such, for purposes of sale.
*At Pet / Companion / Fun shows, rather than the formal Show Circuit.
---
---
Contact information
Disclaimer
Privacy Statement
Copyright Information
Terms of Service
Cookie policy
↑ Back to top