by Von Frohnhoefer on 21 May 2019 - 20:05
I just added my GSD to the site and when searching it doesn't come up?!?
Is there a lag in publishing?
by hexe on 21 May 2019 - 21:05
Not generally, no. It's possible you didn't complete something, and thus the information wasn't saved...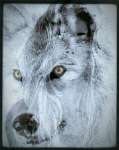 by Fantom76 on 22 May 2019 - 00:05
If you do not include the required data, the dog will usually be deleted unless we can find the correct data. We try to add the required data when it is missing, but we can not always find it and in that case, you either will be sent a PM requesting that you fill in the information or the dog is deleted.
http://www.pedigreedatabase.com/community.read?post=901233-rules-and-guidelines-for-registering-a-dogpuppy
Also we may have corrected the spelling of the dogs name (Name must be exactly as it is on the registration papers or on the AKC/SV or other countries website, so do a broad search). Sometimes searching for the dam and then looking at her progeny will help find a dog. I use this way frequently.
---
---
Contact information
Disclaimer
Privacy Statement
Copyright Information
Terms of Service
Cookie policy
↑ Back to top