by ggturner on 20 April 2018 - 17:04
Saw this story on a gsd Facebook page. Horrible!
https://www.facebook.com/shell.biernat/posts/10213535969648252
"R.I.P Gunner
This post is being dedicated to Gunner. I am his voice.
Our family has been dealing with the death of our beloved dog Gunner. A few weeks back, we had sent Gunner to be with his trainer Brad Wolfert at Dog Care coalition. Brad was to train Gunner only. To have Marley and Gunner accept each other. We thought 3 weeks of training would be best. Boy, were we wrong. From the day we dropped Gunner off, we missed him beyond. When I would text Brad to get updates on his training, and also get pictures, he would say "It's going great. Happy dog. Working out issues with the other dogs." All appeared to be well. Then almost 2weeks ago on a Friday, I reached out to Brad. This time he didn't respond. I told my husband I feel like something is wrong. I text Brad again and again, with no response back. I'm freaking out. I reached out to Jenelle from White Paws Rescue, because she works with Brad and his organization. She said "I told Brad to give you a call." Brad never called. Later on, I received a text from Brad Wolfert stating that Gunner became extremely ill, lost so much weight. He was taken to the vet, and was put down. I remember throwing my phone and screamed "HE KILLED GUNNER!!" I lost it right then and there. My husband was home, and just cried, screamed, yelled...The pain we felt was beyond. I called Brad. He did not take the call. I left him a message to tell me what had happened, and why we were not notified. He never called back. I called and called with no answer from Brad wolfert. I sent text messages begging for an answer as to why he killed Gunner. Why he didn't tell us if Gunner was actually sick. He had no right to kill my dog. Gunner was not surrendered. I never signed any paperwork stating that Gunner was now Brad wolfert's. I finally receive a text from that son of a bitch with the name and number to the vet. I called. What I found out is that Brad Wolfert walked Gunner into the sheboygan animal hospital, stated that Gunner was his dog, had severe mega-e, and signed the paperwork to put Gunner down. I was beyond livid. They said they never checked to see if Gunner was microchipped. WHF?? If they would have, they would have seen that Gunner was our dog!!! I reached out to Brad wolfert yet again, with no answers. Gunner was in great health when we sent Gunner to the murderer Brad wolfert. I spoke to white Paws throughout this ordeal. They had no answers. They didn't understand why. White paws tried to contact Brad Wolfert, and he wouldn't call them back. Something is definitely wrong here. What it is, we still didn't know. Finally, I received a text from Brad. He asked if we could meet Tuesday at noon. To clear up any miscommunication, and he had a plaque made with a paw print from the vet. He wants me to have it. Reluctantly I agreed to meet him. I was waiting for him, before he got to Starbucks in Grafton. He walked in with a woman with a service dog. Got a coffee and the woman sat down. I'm like "what the hell is this?" The woman spoke, I then asked her to remove herself, because I need answers from Brad, and this doesn't concern her. I was very respectful when I addressed her. Brad sat down, she moved across the store. Brad proceeded to tell me....he kept Gunner in a muzzle for a week and a half 24/7. Gunner could only have small amounts of food from the muzzle. He removed the muzzle after a week and a half, and Gunner ran to his food bowl. That boy was starving. I was shocked. I wanted to reach across that table a grab that mother F'er by the throat. What the "F" did he di to my dog. He said, gunner was throwing up his food. No shit dumbass. He was starving. After a few days, he killed Gunner. My dog Gunner went through hell. Starved, dehydrated. He was in pain. My heart breaks. I can't control my emotions. My tears. My anger. We trusted a mad man. Brad wolfert from Care Dog coalition tortured, starved, and killed Gunner. That poor soul didn't stand a chance. I'm having a hard time telling Gunner's story of hell. The tears went stop. Please, if there is any animal rights group on my page, share this story. Get the word out. No dog is safe in Brad Wolfert's home. He should never be allowed to work with any animal, let alone someone's pet. Please keep Gunner in your prayers. We miss him more than my words can express.
Gunner, mom and dad love you. I promise you, we will be your voice. No dog should ever go through what you went through. We miss you. We love you. 💔 rest in peace sweet boy.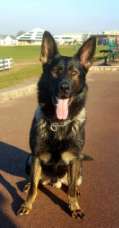 by RichCarne on 20 April 2018 - 18:04
Sorry for you loss. I cannot even begin to imagine how you must be feeling.

by ggturner on 20 April 2018 - 22:04
Thankfully this was not my dog. I saw this posted on a gsd Facebook page.
by Nans gsd on 21 April 2018 - 01:04
So sorry...Cannot imagine how I would feel. RIP Gunner...

by Jessejones on 21 April 2018 - 16:04
This is too tragic even to contemplate.

I can't conceive of the pain the owners are going through.

I'm replying to this to bump it up again because everytime I read a new post where someone is looking for a training/boarding situation, I want to shout through the internet and tell them to consider carefully the pitfalls that can come with giving your dog to strangers.

These owners had faith in the trainer, and certainly did not think in their wildest dream that this would happen.

Please folks, always train WITH your dog and the trainer.
There are hideous and cruel methods out there to get dogs to comply, fast and with minimal effort on the part of the "trainer".
But will damage your dog forever.
And they can only be done to your dog if you are not there.

by Sunsilver on 21 April 2018 - 17:04
Echoes what Jesse says above.

This is not the first board and train tragedy I've heard about. I've heard of far too many to ever want to do board and train with one of my dogs, and I strongly advise others against it, too, unless the trainer is also the breeder or the one selling the dog. Even then, it is their responsibility to make sure the new owner understands HOW to train the dog themselves, so the owner must be involved as well.

A huge percentage of dog training is teaching the owner HOW to train.

by Koots on 21 April 2018 - 17:04
Agree with Jessejones about making people aware of the pit-falls of leaving your dog with a trainer. Also, like Sun says, the dog may obey the trainer but the owners are the ones who actually need the training on how to deal with their dog. Maybe we should tell the owners to go board/train to become good dog handlers? A little sarcasm but true....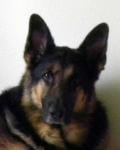 by Mindhunt on 21 April 2018 - 17:04
Unfortunately I have heard of more board and train tragedies than successes. We have had our share of evil individuals here in my area that have made the news and yet people still continue to take their dogs there then are shocked when they lose their dog or find out their dog experienced cruelty, or in even worse cases, defend the trainer. Not saying there aren't good board and train facilities out there.
I am of the mind set that if you can not bring yourself to find the time to train with your dog, then you have absolutely NO BUSINESS owning a dog. Owning a dog takes a lot of time, energy, dedication, expense, and faith. Shipping them off to me is the easy out. From all my trainer and behaviorist friends, it is NOT the dog that needs the training, it IS usually the human.
Ok getting off my soapbox now............

by Hundmutter on 21 April 2018 - 18:04
Can't subscribe to the religious bit Mindhunt, but I think your last paragraph is spot-on.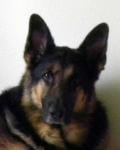 by Mindhunt on 21 April 2018 - 19:04
Yeah Hundmutter, it was a bit much so edited it. I have good friends who are vets and they have seen some horrific abuse, some perpetrated by "trainers" who were willfully harming animals in the name of establishing dominance. My one vet friend HATES that Leerburg Dominance Collar and how Leerburg uses it. She has seen dogs with permanent brain damage from it's use. Hypoxia and Anoxia are a bad thing. She says if a "trainer" has to choke off a dog's air to show it who is boss, that "trainer" has a serious issue.
I have a friend who had a dog that they sent off to the trainer for weeks over and over again. I was surprised the trainer kept taking the dog back rather than telling them to rehome the dog, but I guess he saw a huge paycheck every time. It was obviously a human issue not a dog issue. But the dog was rehomed eventually and they got a therapy dog for my friend's work. How they passed the background having bought dog's from breeders, sent them to training, and always given the dogs up is beyond me.
You must be logged in to reply to posts
---
---
---
---
Contact information
Disclaimer
Privacy Statement
Copyright Information
Terms of Service
Cookie policy
↑ Back to top