---
V1 (INDIA) 2 X CACIB

Yasko vom Wolfen-Haus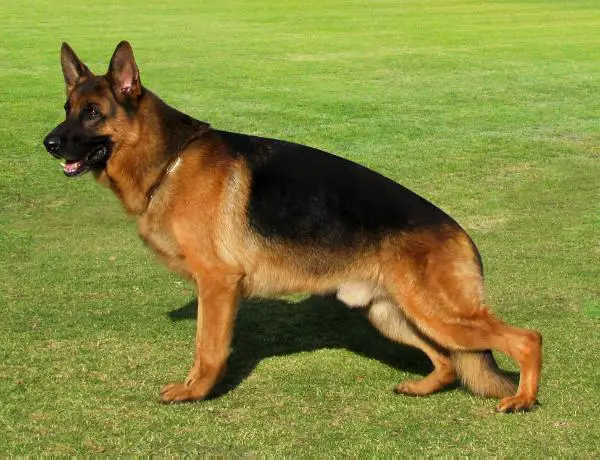 2007 12682
Hip: Not known - Elbows: Not known
Breed report
No breed report has been submitted
Linebreeding

2003

HD-SV: HD a-fast normal (a2)


Sire






SCHH 3
2000
SZ 2071721
HD-SV: HD a-normal (a1)


Sire






SCHH3
1998
SZ 2018920
HD-SV: HD a-fast normal (a2)


Sire






SCHH1
1997
SZ 2002984
HD-SV: HD a-normal (a1)


Dam






SCHH3
1998
SZ 2034962
HD-SV: HD a-normal (a1)


Dam






SchH3
1995
SZ 1927216
HD-SV: HD a-normal (a1)


Sire






SchH3
1996
SZ 1974363
HD-normal


Dam










HD-


Dam







HD-


Sire







HD-


Sire







No information about the dam



HD-


Dam







HD-


Dam







HD-


Sire







No information about the dam



HD-


Dam



Picture galleries
By Visum - 4 years ago
Have a Look at Yasko's Expression!
By ram - 4.2 years ago
pic from Ooty show after winning "Best in show".

By Visum - 4.9 years ago
Some Random pictures of Yasko. We are proud of our boy Ondo!
By Visum - 6.6 years ago
Just pics off hand!


By Visum - 7.4 years ago
Hello Ondo!
User comments
This is a dog pedigree, used by breeders and breed enthusiasts to see the ancestry and line-breeding of that individual dog. The pedigree page also contains links to the dogs siblings and progeny (if any exist). For dog owners with purebred dogs this is an excellent resource to study their dog's lineage.
---
---
---
Disclaimer
Privacy Statement
Copyright Information
Terms of Service