Kodiak Vom Steppenwolf Bach
Sire Born: 13. June 2012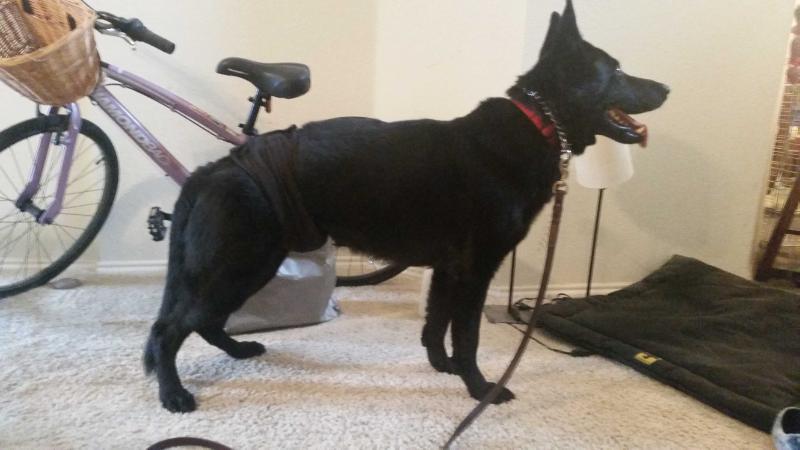 AKC DN341931
Hip: OFA: Fair - Elbows: Normal
Breed report
No breed report has been submitted
Linebreeding
SCHH3, FH1
2005
SZ 2172847
HD-SV: HD a-normal (a1)


Sire







mittelgroß, mittelkräftig, normales Gepräge, sehr guter Ausdruck, Front gerade, normale Vorhandstellung, gute Kruppe, sehr gutes Gangwerk, Wesen sicher, TSB ausgeprägt, lässt ab

SchH3, IPO3, FH2
1997
SZ 1987657
HD-Normal


Sire






SCHH3
1993
SZ 1881770
HD-SV: HD a-normal (a1)


Sire






IP3 SCHH3 FH1
1990
SZ 1786920
HD-SV: HD a-normal (a1)


Dam



SCHH3
2001
SZ 2100599
HD-SV: HD a-normal (a1)


Dam






SCHH3
1996
SZ 1963946
HD-SV: HD a-normal (a1)


Sire






SCHH3
1999
SZ 2050619
HD-Normal


Dam








2007
AKC DN18544901
HD-OFA: Excellent


Dam








2003
AKC DN04235403
HD-OFA: Excellent GS-73733E25M-PI


Sire






SCHH3, IPO3
1998
SZ 2011328 (AKC DL91498801 04-03)
HD-SV: HD a-normal (a1)


Sire






SCHH1, ZVV1
1998
CMKU 33887 (AKC DL82771801)
HD-SV: HD a-normal (a1)


Dam








1999
AKC DL78642706
HD-OFA: Fair GS-62988F31F-PI


Dam






SCHH3 DPO2.WPO.3XUSA DPO CH..7TH WORLD
1992
SZ 1853017 /DL66300201 04-97
HD-OFA: Good GS-46794G46M-T


Sire






SCHH1
1992
LOSH 688005/ AKC DL48391301
HD-OFA: Good (GS-38161G26F-T)


Dam






Picture galleries
By TulipRox - 3.8 years ago
Random pictures of Kody lying down, sitting, relaxed, hanging out with me, etc etc.
By TulipRox - 3.8 years ago
Until I get a nice stack, I'll put some of my attempts here haha
User comments
This is a dog pedigree, used by breeders and breed enthusiasts to see the ancestry and line-breeding of that individual dog. The pedigree page also contains links to the dogs siblings and progeny (if any exist). For dog owners with purebred dogs this is an excellent resource to study their dog's lineage.
---
---
---
---
Contact information
Disclaimer
Privacy Statement
Copyright Information
Terms of Service
Cookie policy
↑ Back to top