by ggturner on 09 November 2018 - 15:11
I have a young high energy 16 month old male on a combination of kibble/home cooked diet. I can't even imagine taking his energy level up a notch! LOL

Handsome dog.

by mrdarcy on 09 November 2018 - 17:11
Ruger, glad you posted his picture been hoping you would ever since you posted his puppy pics way back when you got him. Very very nice looking dog.

by 1Ruger1 on 09 November 2018 - 17:11
Zwei~ Definitely smell a difference! Now I've noticed no poop this morning ??? That's not like him so now I'm worried 😧
Yogi~ thank you 😊
gg~ I would never have believed he could be more energetic!
Mr Darcy ~ thank you 😊
It's NOT easy to get the nice pics I did with Prince, with Damien!
Damien has never sat still long enough to get the glamour shots !!!
These are a couple I did manage to get and I would like to show off !!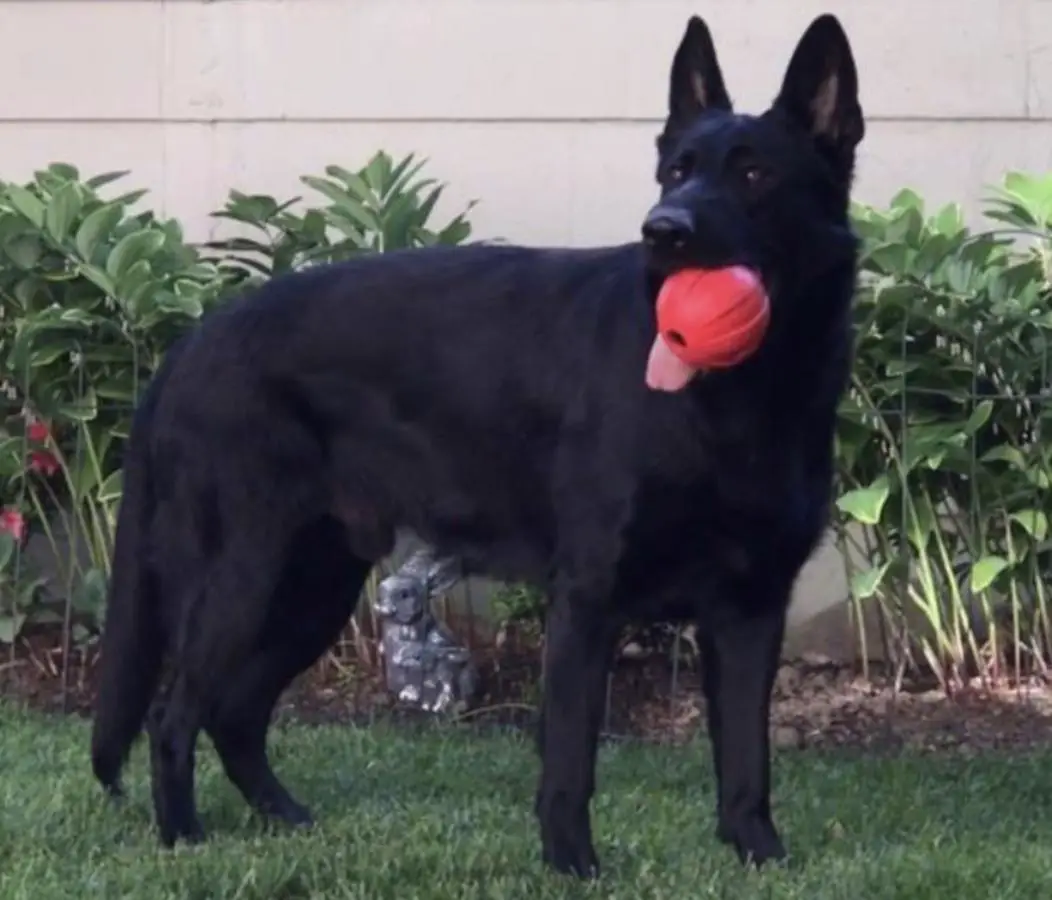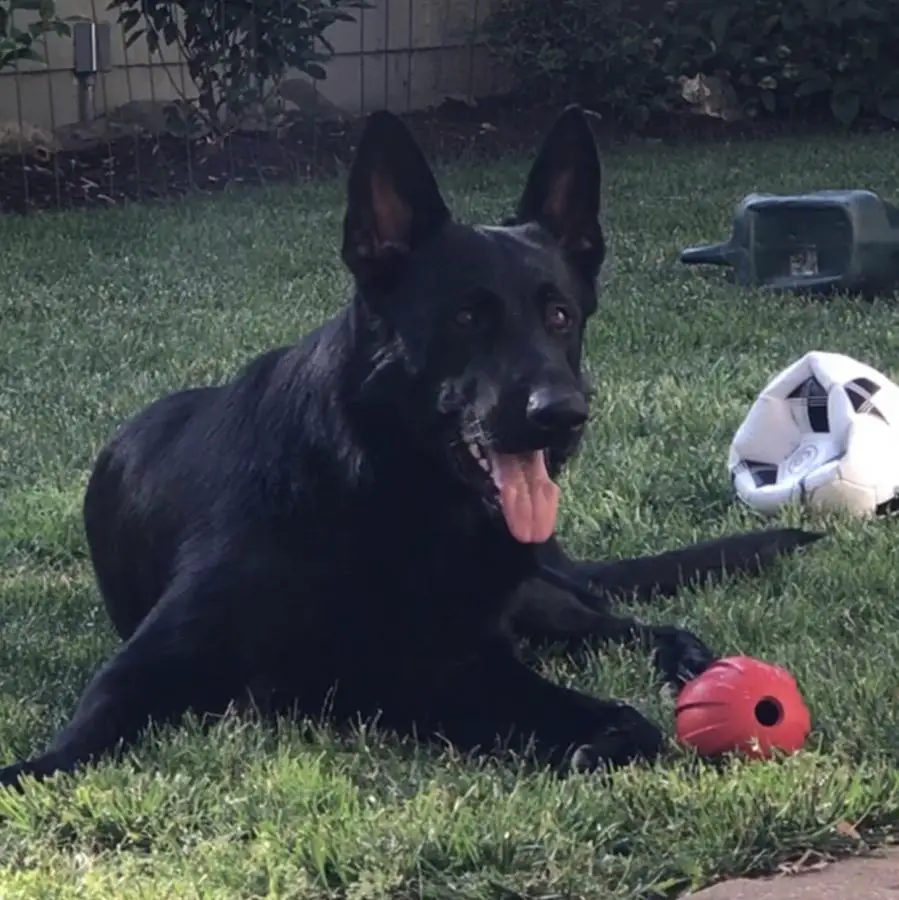 by Jessejones on 09 November 2018 - 21:11
Ruger-
LOL, more energy...is that good or bad? 😆

High octane fuel vs leaded.

When I do feed kibble again, when traveling...I hate the big smelly poops. And they poop so much more often on kibble then raw. Sometimes a few times a day. Like a half a pound each time! (Ok, maybe slight exaggeration, but not much) ADD: I call them 'two handed' poops, because I have to put two hands into the poop bag to scoop it in. Sorry, I know, Gross!

Raw feed is one or two small, no smelly, tootsie rolls once a day.

What a nice looking pup...I want to kiss and tweek that nose!
Who else has a nose fetish?

by 1Ruger1 on 10 November 2018 - 01:11
Jessi~ I have an ear fetish! I love to squeeze ears !!! Lol 😝 I'm weird ~'

by Appleboat26 on 10 November 2018 - 03:11
Damien is gorgeous!
Glad he is enjoying his new menu.

by Hundmutter on 10 November 2018 - 07:11
Jesse, kibbles vary ! I know what you mean but I have found over the years that its the less good in other respects (NOT necessarily price) recipes that result in more/larger/smellier poops; I've managed to find brands that have better balance of contents AND better results on the reduced poo front. They do exist. Unfortunately I don't think you can get what I currently use in America, or I'd recommend it. Once or twice per day, usually baggable with one hand, colour and constituency I'm happy with ...AND content of kibble I'm happy with too.

by Jessejones on 10 November 2018 - 19:11
Hund-
Very true. Some kibble is worse than others.
I'm ok with the Victor NutraPro I feed sometimes when I travel...about once a month.
it is less 'voluminous' than most...because it doesn't have as many carb 'fillers', but still substantially more 'waste production' than raw. What brand do you feed? Even if only available in the UK?

by Hundmutter on 11 November 2018 - 08:11
Jesse, am I right in thinking you have Pets @ Home stores ? Over here, they sell a lot of a brand called Wainwright's - to the extent I think it is wholly owned by them, never seen it on sale elsewhere. Even if not branded as 'P@H'. [I realise it could be also be available as some differently-called product !]

This has been on the market for not very many years, has gradually expanded its range, now over past 2 - 3 yrs has increased its age related and, more importantly for me, a Grain Free kibble. It is mid price-range, 25% protein ( I don't 'work' my 6 year old dog, I just use up his energy on Obedience and racing around after his ball); the variety I have currently is Lamb & Veg, which is 42 % Lamb,( meat meal & gravy) ; 30 % Sweet Potato; and diminishing single-figure percentages of other veg,etc, including, unfortunately 3% Linseed, where I wish they would use an alternative but it does not seem to cause me & mine problems, so I put up with that !

Each dog is different and some commercial foods suit some dogs better than others. The main point I wished to make is that you don't have to put up with badly made kibbles that don't work well with your dogs' digestive system, a little experimentation and asking around can often find you something that does not result in the huge amount of smelly poo you described. I expect if you only use kibble for emergencies and travelling times, this comes as even more of an annoyance than if you fed kibble every day and so got used to it ! I have certainly been through times when that was my experience ;) . Some claim (I think this is true of Royal Canin, for instance), that they are cooked in such a way as to reduce the excreta outcome; I think this is generally true, and IF everything else about a particular brand suits your dog, is worth relying on - but with the caveat that it won't always work that way for EVERY dog.

by mrdarcy on 11 November 2018 - 09:11
Jesse the two handed poops made me laugh, lol,lol. and Ruger no you're not weird I love ears too..

---
---
Contact information
Disclaimer
Privacy Statement
Copyright Information
Terms of Service
Cookie policy
↑ Back to top