by joanro on 06 December 2018 - 12:12
These pic are from Tues. The picture I took of black and tan, Dottie, turned out to just be pictures of dead grass and rocks! She is way too swift for this camera! Lol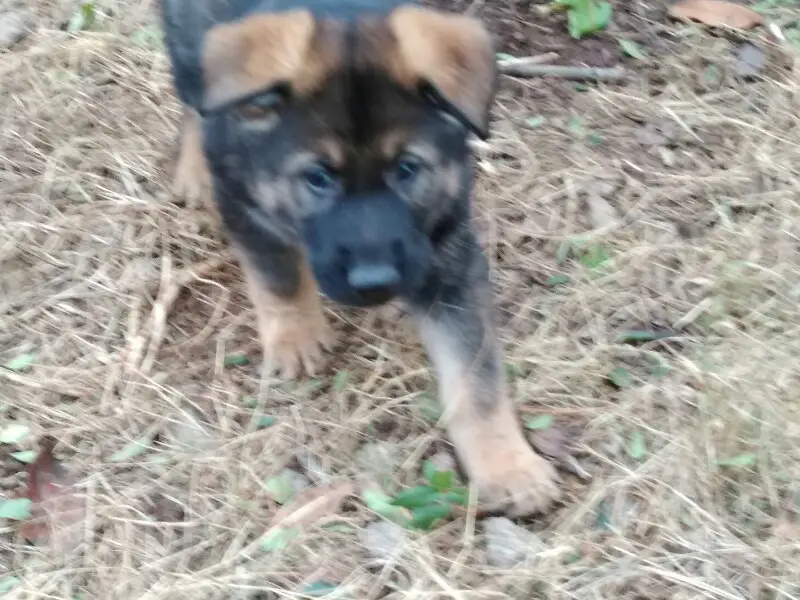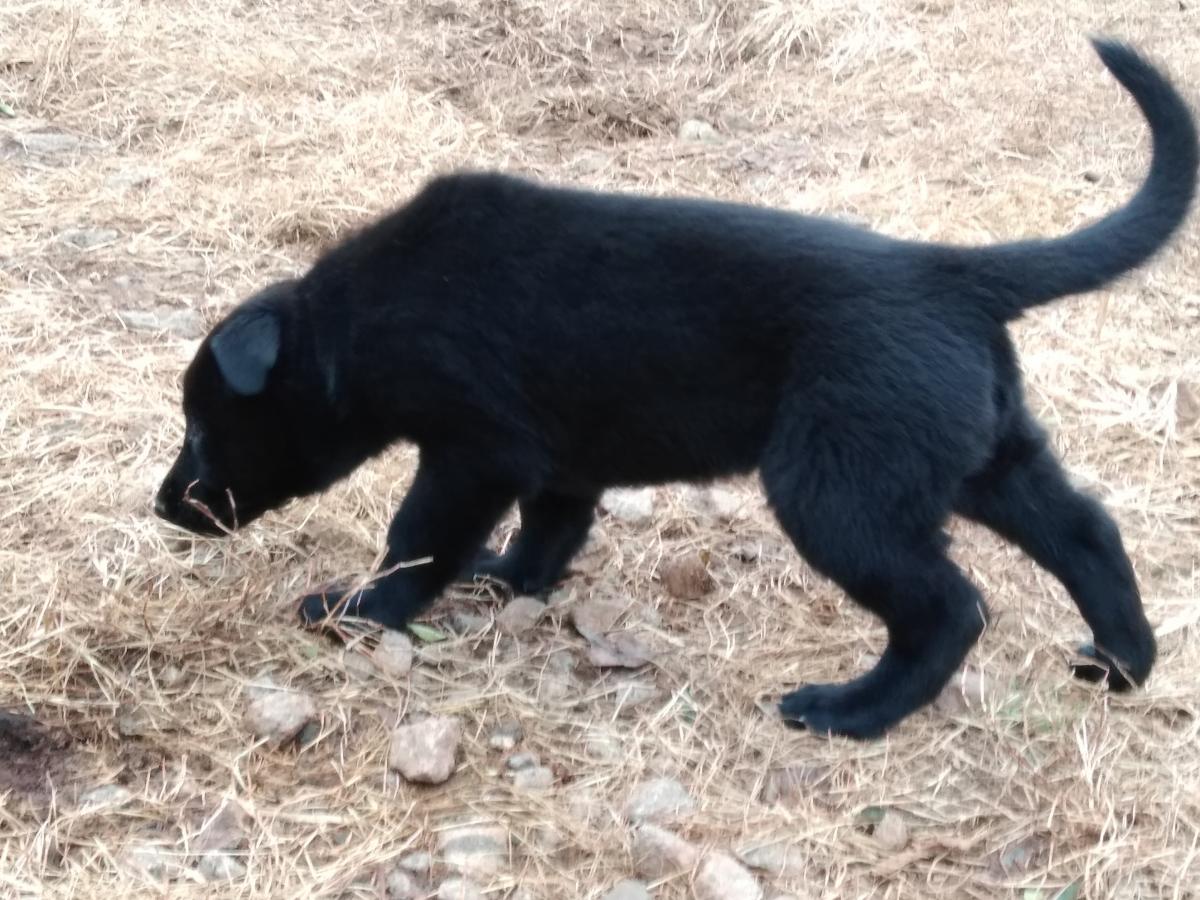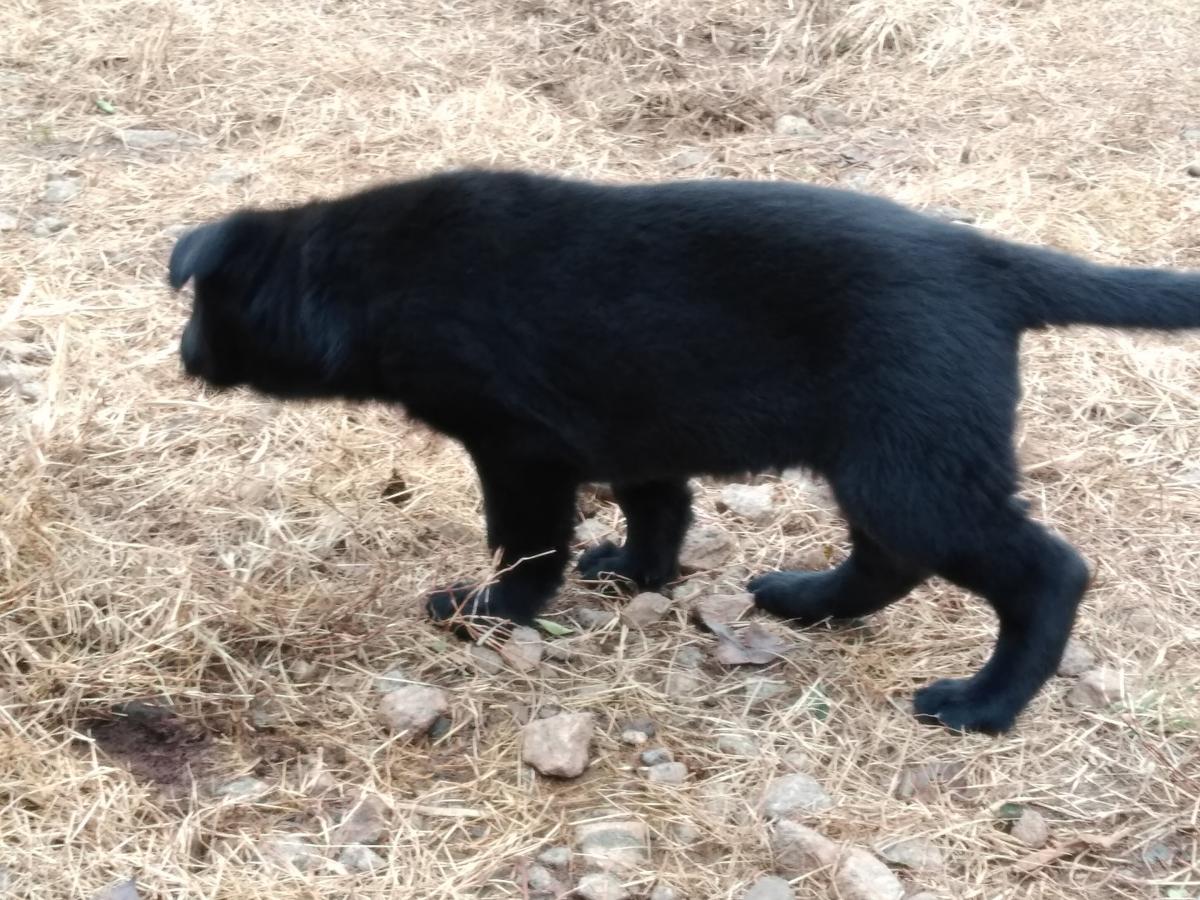 by 1Ruger1 on 06 December 2018 - 13:12
Awe! They grow like weeds! Way too fast.
All of Damien pictures from puppyhood are mostly blurry streaks of a moving object! 😝 He just never sat well for pictures the little rascal!!
Glad they are healthy and growing strong!!😊
by joanro on 06 December 2018 - 14:12
Thank you, Ruger. Yes, they are speedy!

Already they are fussing to go outside to pee and poo.
5 am this morning, they were at the gate in their room wanting out! Time to go, open up! They said.

Tough pups with tons of drive. When I reach down to pick something up, I have three pups hanging on my shoulder and arm like a bunch of grapes!


by Nans gsd on 06 December 2018 - 18:12
They are fantabulous. Love the pics' thanks for sharing...


by Jessejones on 06 December 2018 - 18:12
LOL, hanging on like a bunch of grapes!!!😆

I wish these precious pups all the best as they go out into the big world soon!

Run, play, bark, bite and be happy... as only dogs can!
by joanro on 12 December 2018 - 14:12
Finally got a picture of speedy Dottie this am!
Low 20s this morning but they are happy to go out and play after breakfast. 8 weeks old tomorrow!
PS, Jesse, the ' grapes' are getting heavy!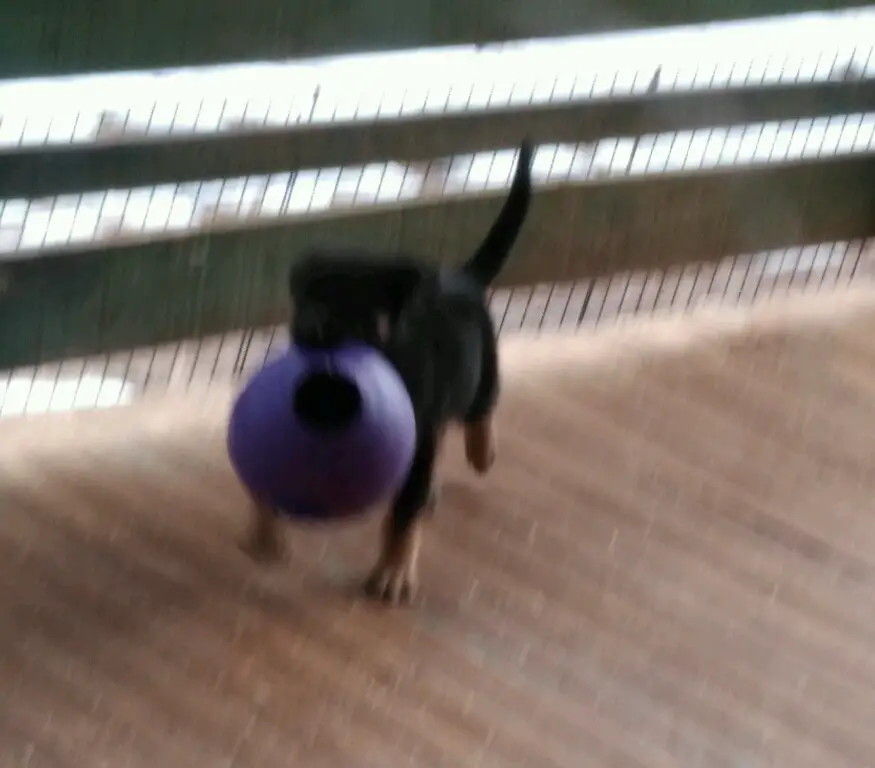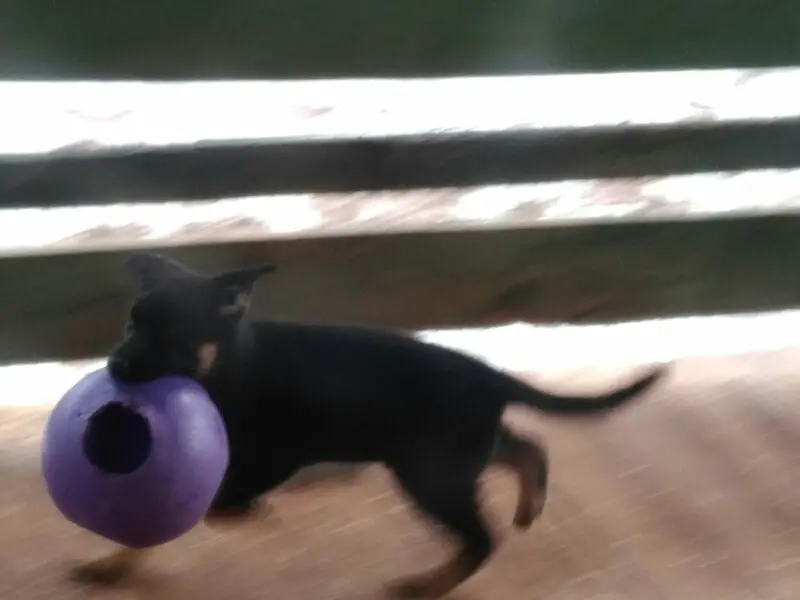 by joanro on 17 December 2018 - 00:12
Well, Nan, I get to keep Zoelee.
Her brother and sister left for the northeast yesterday when their new owners drove down here and picked them up. They got to ride on the lap or their respective owners...the boy, Zeb, got to ride on the driver's lap.
After playing with them for much of the day playing tug and showing off full grips to get lifted off the ground while biting the rag, they slept most of the ten hour ride home. Waited until they got to their new home to go pee and poo...happy puppies!
But Zoelee on the other hand, when she is not playing with me, she is waiting for brother and sister to show up. She is patient. At least the sun came out today for the first time in over a week and all the snow finally melted.
Tomorrow will be nice and she and I will go for a walk .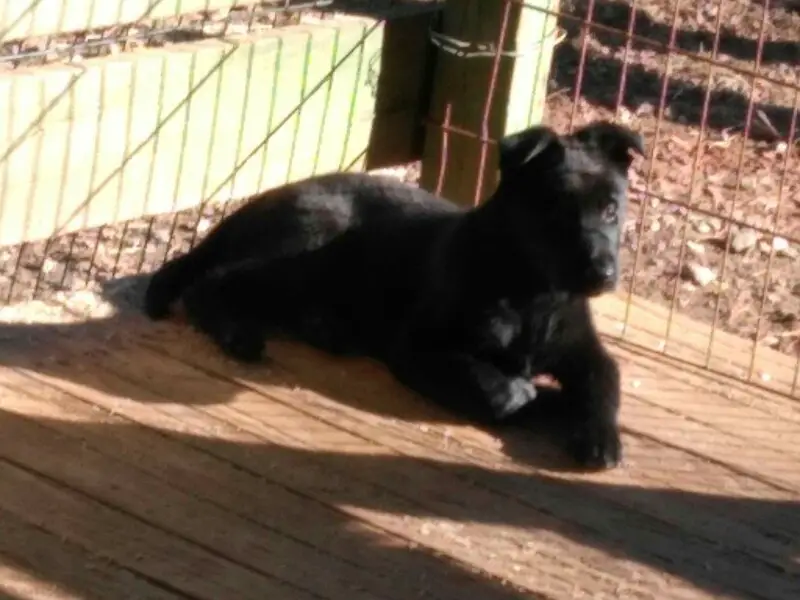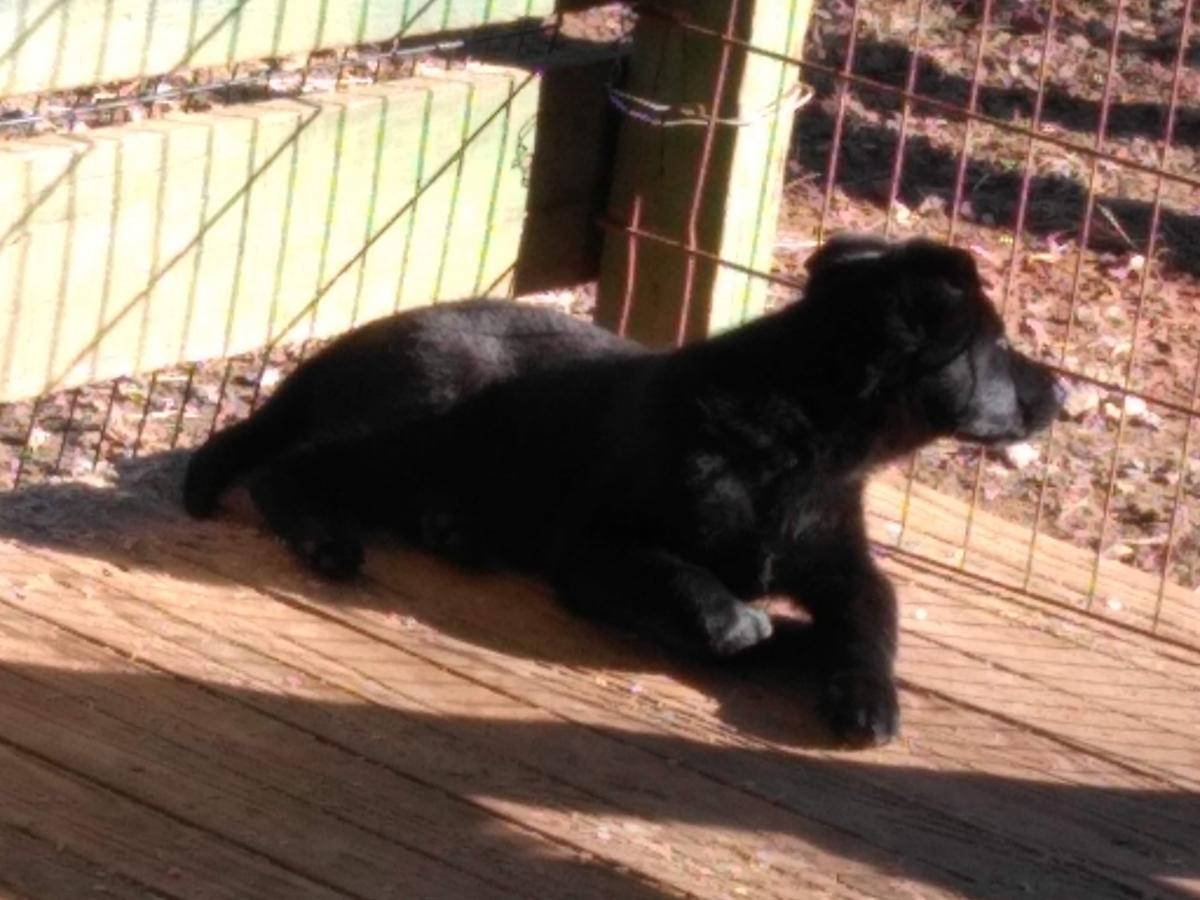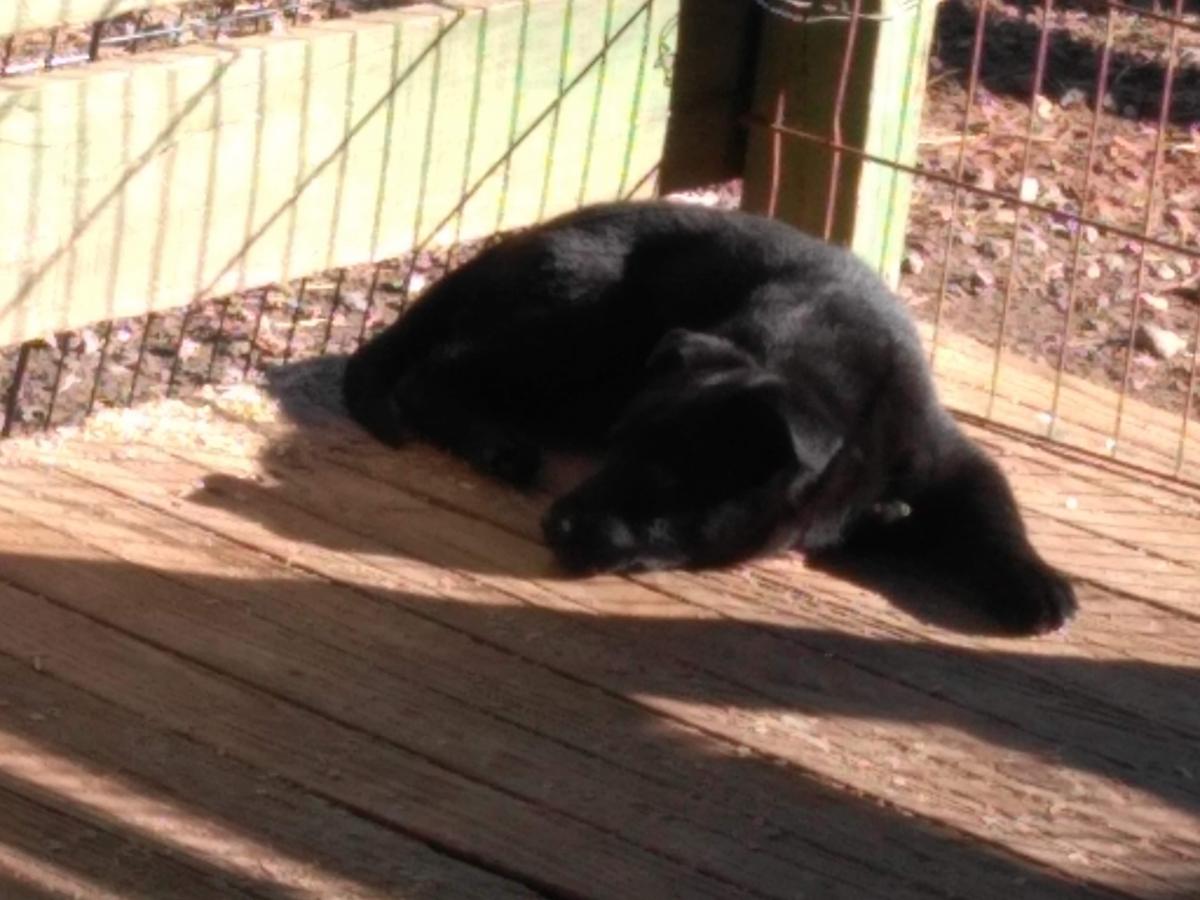 Waiting.

by Koots on 17 December 2018 - 01:12
Are you keeping Zoelee? Almost feel sorry for her as she waits patiently for her siblings.

by Jessejones on 17 December 2018 - 01:12
Zolee was my photo pic of the litter from the start. I hope she does you proud Joan.
Sweet girl.


by joanro on 17 December 2018 - 01:12
Yes, koots, I'll keep her.
The owner of the other female is planning on doing sport, and Dottie is showing the drive for it. Her grips are absolutely full, regrips and holds the bite calmly with a super grip...being lifted off the floor and staying engaged. Loves the ball as well.
The male, Zeb, is the same.

Jesse, she is sweet, lots of biting on my arms and legs, but will sleep up here on the couch with me after playing.

---
---
Contact information
Disclaimer
Privacy Statement
Copyright Information
Terms of Service
Cookie policy
↑ Back to top