by joanro on 12 November 2018 - 02:11
Jesse, gg, and Marjorie they smell so good too....and puppy breath is so wonderful .

Thank you, every one O:-)
by GSCat on 12 November 2018 - 03:11
It's been waaaaaaaaay too long since there were puppies or kittens...

Thanks for sharing :-)

by joanro on 14 November 2018 - 17:11
This is from this am....took a dozen pictures and this is the only one that was not a blur of a puppy butt exiting the picture frame, lol. Caught little Dottie sitting down for a second. Four weeks old tomorrow. I take them out of the box to play while Winnie is outside playing and getting exercise.
Couple days ago, Winnie had a fit when I had them out of the box when I let her in...totally unacceptable to her for her puppies to be outside the whelping box at this age, lol.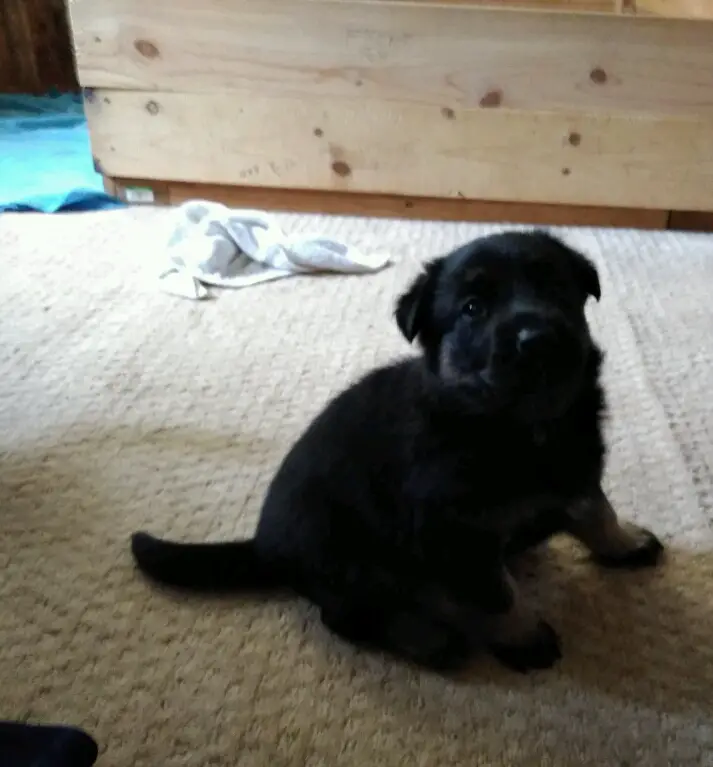 by Nans gsd on 14 November 2018 - 22:11
OMG: I haven't seen ANYTHING soooo cute in forever. Is this Zoelee or the other bitch? She looks black... Nan
by joanro on 14 November 2018 - 23:11
This is Zelda, aka Dottie. See the tan on her feet and a small tan spot on her cheek.

They are precious at this age...learning to follow my voice and find me.
Today, all three are playing tug with a small hand towel.... even pulling and " taking" it from me then walking around carrying the towel in triuph, lol.

All three of them are learning to drink water from momma's water bowl. Big chunky Zoelee always plops her left front foot into the water before drinking, lol.
by Nans gsd on 15 November 2018 - 02:11
Sooooooooo cute; so any pic's of Zoelee?
by joanro on 15 November 2018 - 02:11
I'll try again tomorrow...they are too quick for my camera. lol
by joanro on 29 November 2018 - 19:11
Well, these guys are 6 weeks old today. It was finally warm enough and not raining, so I got to get them outside for a while.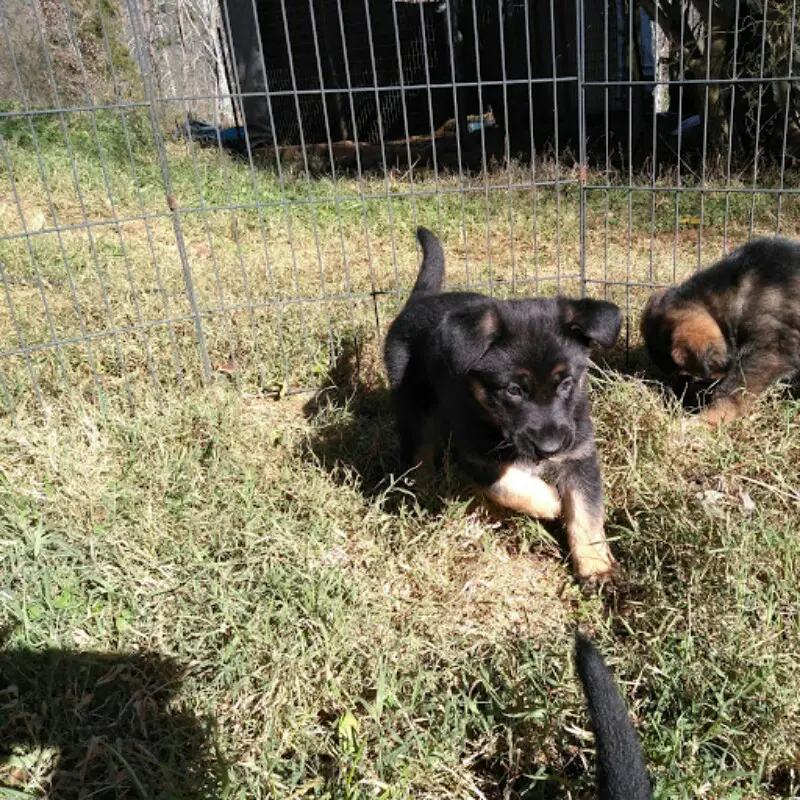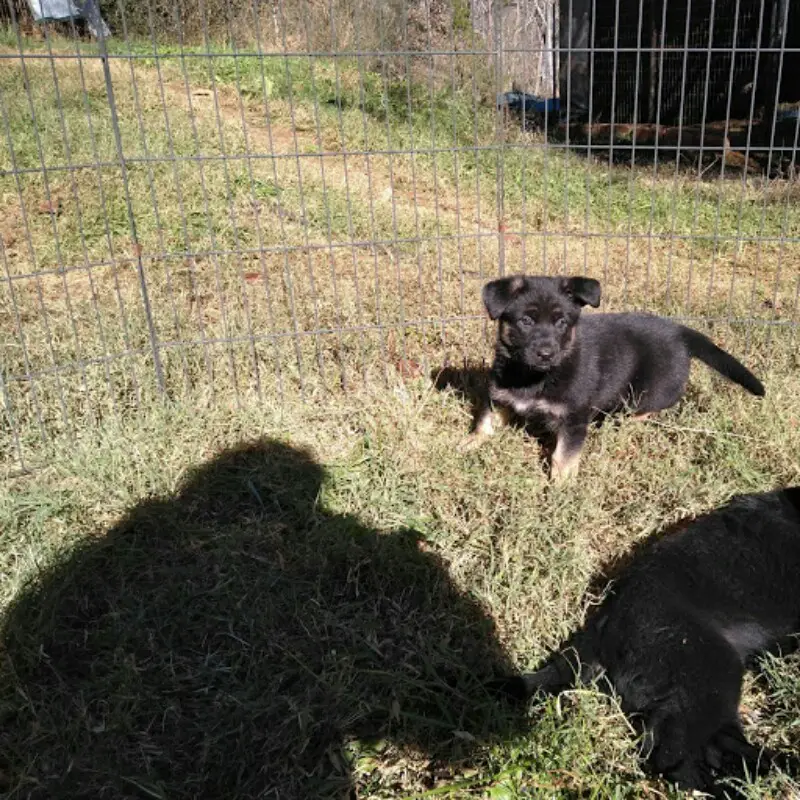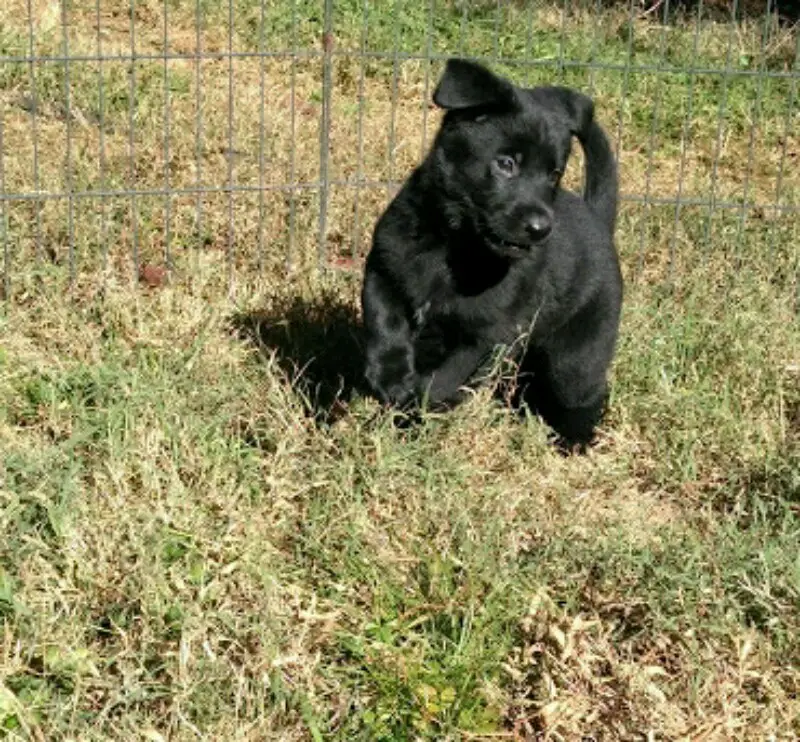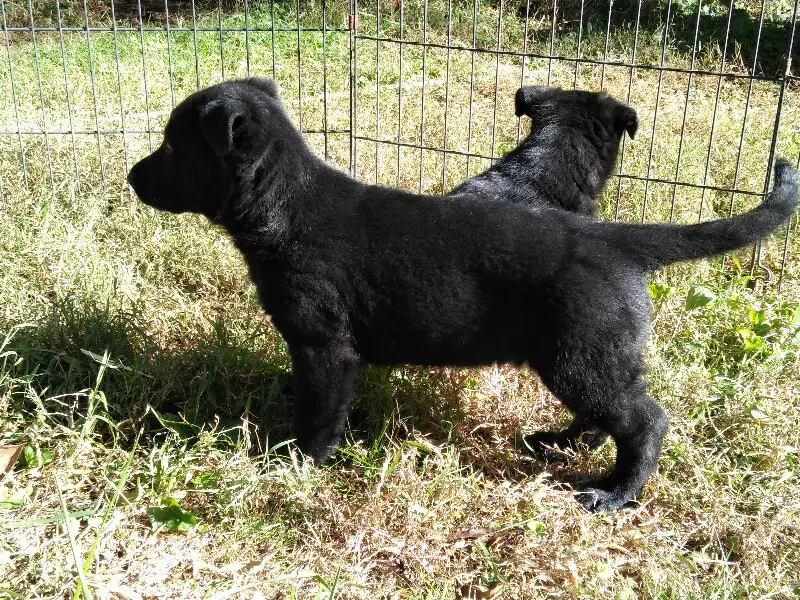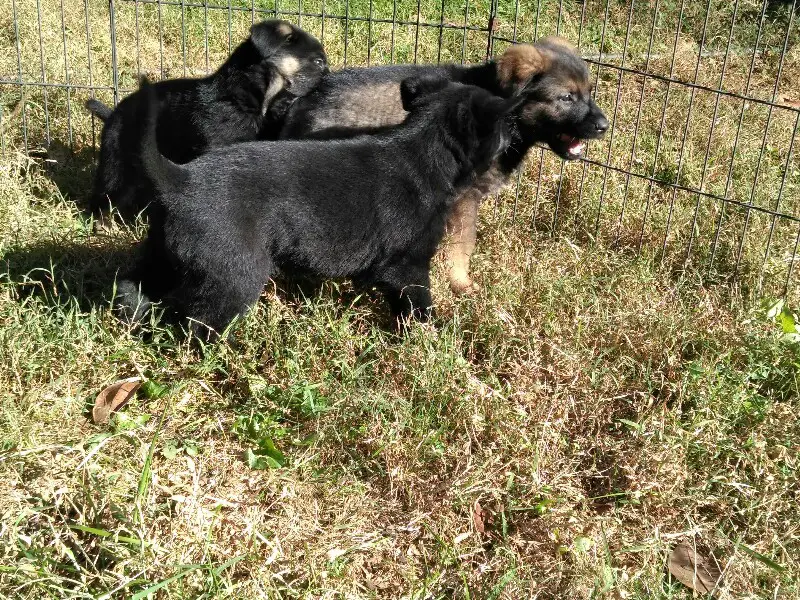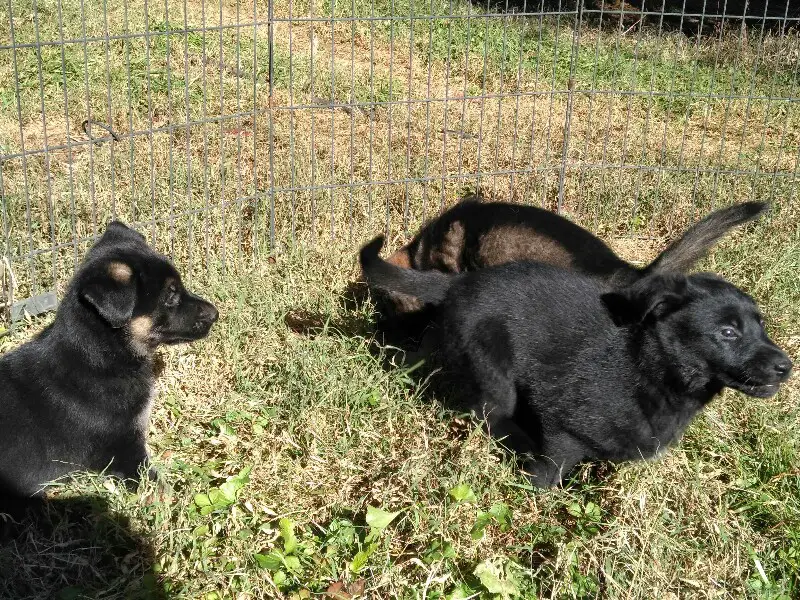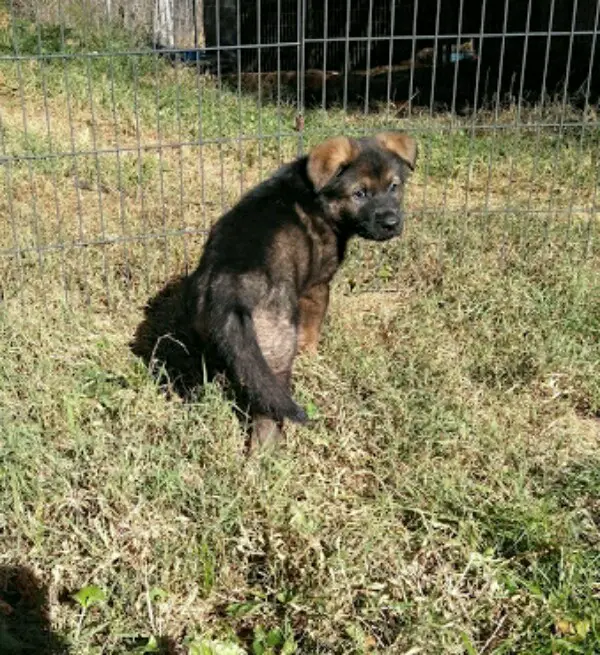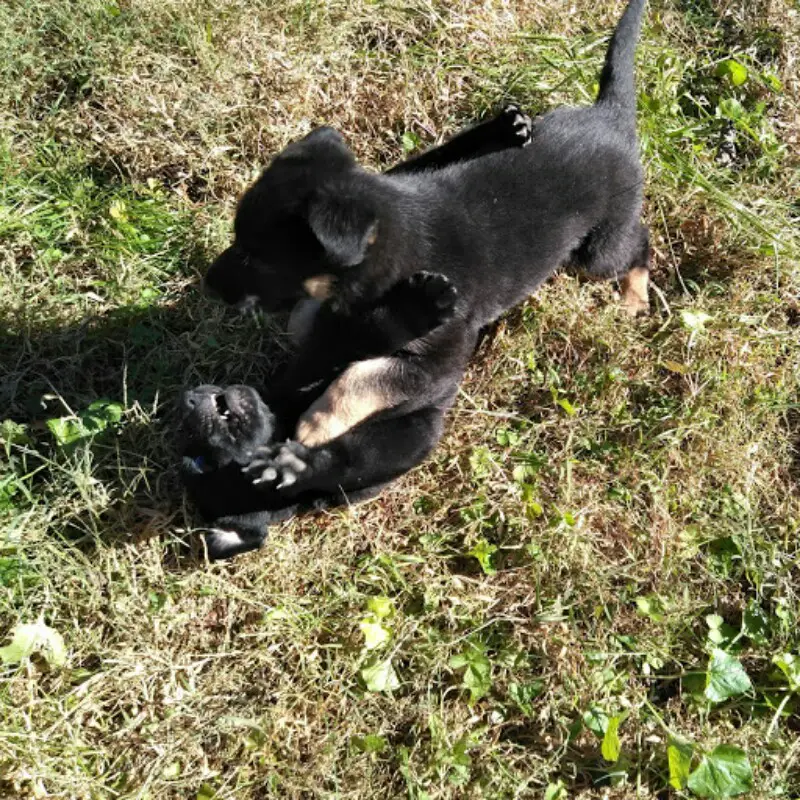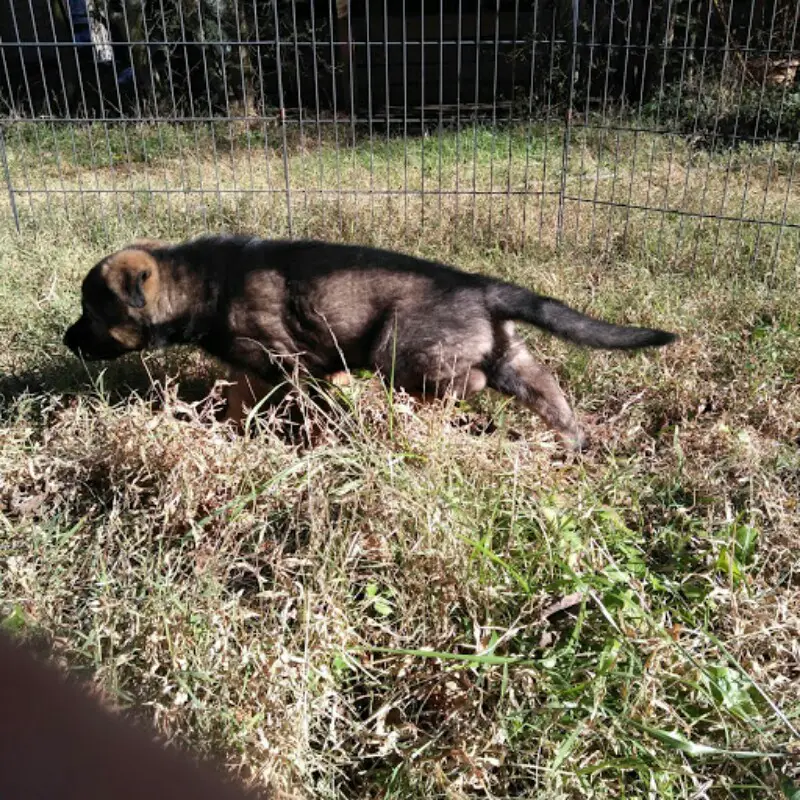 by Nans gsd on 29 November 2018 - 22:11
OOOOH love Zoelee.

by Jessejones on 29 November 2018 - 22:11
Oh, the stance on the black one! At 6 weeks the body type/form shows through the truest.

And the stalking stance of the last one!

I love the pups!
---
---
Contact information
Disclaimer
Privacy Statement
Copyright Information
Terms of Service
Cookie policy
↑ Back to top