by joanro on 26 September 2018 - 00:09
But " a good dog is where you Find it" ?
by ValK on 26 September 2018 - 02:09

by Jessejones on 26 September 2018 - 03:09
Valk-
I can't handle those videos. They make me so roaring mad. Bad enough all the huge heads, loose lips and Roman noses. But this is an abomination. Yet dogs are sold to these countries with joy. Highest payers $$$ in the game right now.

Prager-
Thanks for those pics and stories.
I have a real weakness for DDR and Czech dogs...and I have a weakness for W. German dogs of the 50's and early 60's. I just love the form and expression of them.
Add: apologies to anyone from "those countries" that might be reading...didn't mean to generalize. I know not everyone there does this type of breeding. But shame on those that do in any country.



by joanro on 26 September 2018 - 15:09
So, valk, you are advocating " strick regulation on breeding " the gsd on a global scale?

What about the people who actually BUY those dogs? Should they be punished along with the breeders?

Sorry, but I can't agree with your method of preserving the gsd breed.
There are many breeders, like myself, who breed to the standard and strive to produce sound dogs. And I have more people who want pups from me ...because of the soundness ( temperament and structure) of what I produce....more people than I have pups to supply for them. 
If I had pups for the number of people wanting a pup from me, I would have to keep litters of pups hitting the ground on a regular basis instead of only one litter a year.
The demand for sound gsd is high.
The demand for extreme non- standard -conforming gsd is also high enough that there are breeders supplying them.
In my opinion, it is not up to you, nor any global government to impose strict regulations on the breeding of the gsd. Such regulations will be imposing control of the general population in what they are allowed to own....THAT is the type of government population control that wars have been fought over!!
As I said before, your strict government control won't stop with the regulation of breeding dogs!

NO THANK YOU!!!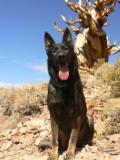 by Prager on 26 September 2018 - 17:09
The video above is hard to watch. But it is educational. These type of dogs are popular in certain cultures. Not by all but by many. That is why when I talk about Czech dogs I insist that they are a reflection of the culture which produced them and I am surprised when people disagree. All these dogs came from Germany yet each culture molds them to whatever they think they should be.
If you look at some breeds from the regions where these dogs are popular you will see that they produced breeds with similar looks to these poor GSDs. These GSDs look like Tibetian mastiff
Personally, besides feeling sorry for each of these dogs I am not too worry that those dogs will somehow hurt GSd breed. There is such a gigantic chasm between what they want and what people who love working dogs want that I do not see these types to cross-sect and influence each other. I more worry about people in our culture breeding dog to their image, mainly by specializing the breed to this or that purpose.
Remember GSD is an all-around working dog, he is not a narrowly specialized breed in any specific task. He should be able to master them all. GSD is a Renesaince dog - dog of many talents just like Leonardo da Vinci was a man of many talents.

by Koots on 26 September 2018 - 21:09
Remember GSD is an all-around working dog, he is not a narrowly specialized breed in any specific task. He should be able to master them all.
I think the GSD should be a 'Jack of all trades, master of none'. The breed should be able to do many jobs well but should not be bred for a certain narrow focus.
I think this is what you're getting at?
by duke1965 on 27 September 2018 - 03:09
agree to that, Koots and Prager
by astrovan2487 on 27 September 2018 - 12:09
Those dogs in the video are pitiful, hard to look at and they can't even sit up on their own. I can't see how anyone thinks that looks good or is useful in anyway. I originally thought those type of dogs were only popular in some Asian countries but lately I've been seeing a few dogs from European breedings trending towards that. Very troubling, I guess there is a demand so someone will produce it and a breed official crooked enough will give it a title.

Makes me appreciate the dogs I train with and the breeders that breed those type of dogs even more.

by GSDNewbie on 29 September 2018 - 06:09
I love good GSDs, I have not responded here in years. it is getting harder to find good gsds when I need another. I do not care what type as long as the lines have been good and the dog is a good one. My dog that has worked for me for the last eight years has been amazing! None could have done better. I looked for two years for his replacement. I listened to so much crap from working line people over the year every time they saw me defend my dog just because he is a show line, he is a show line that does his job. He is a utility dog, he is stable, he is healthy. and he does all I ask of him and more. I have his replacement, She is Czech. I did not look for a specific type in lines, I looked for a damn good dog to replace a damn good dog. She is currently 7 months old and already working as well and shows the tremendous work he did at a young age. She is solid as well, and just as intelligent. I had to look hard to find both of these candidates. They were not chosen because of their color, show line, work line or those criteria. they were chosen because of the care put into the litter for what the outcome of the breeding was to be, the direct dogs in the lines behind the dogs that created them, and my gut instinct on them. Give me an amazing GSD, I do not care what background it was to be, the dog does not know it was told by people that it was limited because it was a certain line. My girl Anja!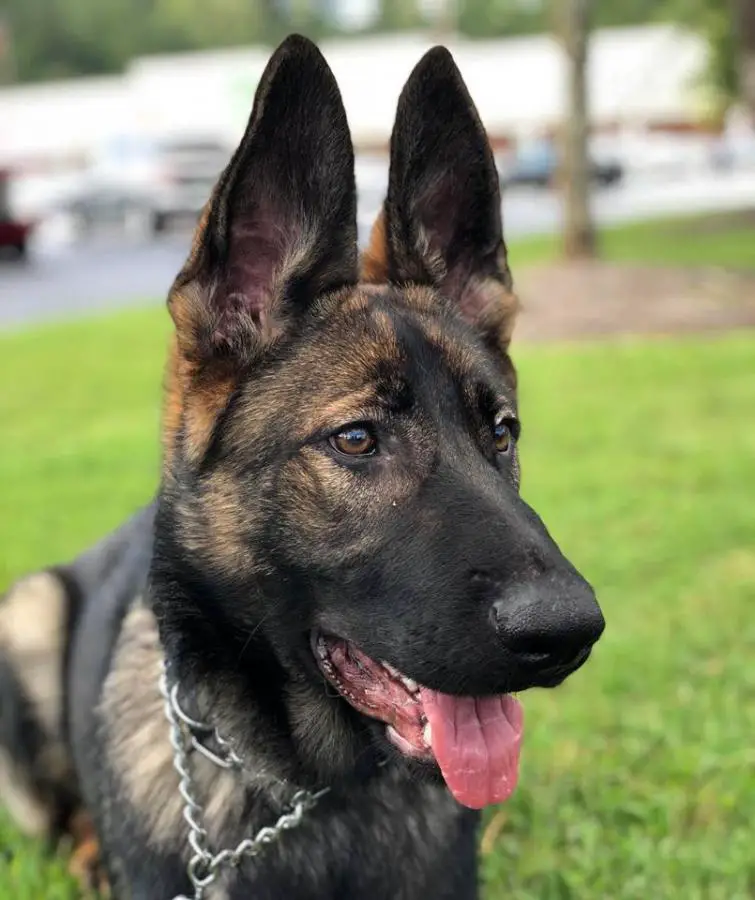 by susie on 29 September 2018 - 18:09
That's what it is about dogs-

good parents, and a good breeder with a certain goal in mind...
The pup doesn't know about limitations because of its line...

Thank you, Newbie!
You must be logged in to reply to posts
---
---
---
---
Contact information
Disclaimer
Privacy Statement
Copyright Information
Terms of Service
Cookie policy
↑ Back to top