by hexe on 09 July 2018 - 16:07
sdchargers, are you still in Maryland?


by susie on 09 July 2018 - 17:07
Proper foundation for what?
In case the BH is for learning good behavior "only" there is nothing you can't teach your dog by yourself ( easier, better, according to your surrounding, no patterns, but real life obedience ).
In case it's for a later IPO career it's way more humane, useful, and cheaper to send the dog directly to an IPO trainer - during the IPO training the dog will get the BH automatically.
BH without IPO doesn't make much sense, for breeding according to SV rules it's just the first step, nothing else, for "normal life" it's not necessary.

May sound rude, but I really try to help.
by astrovan2487 on 09 July 2018 - 18:07
I cringe everytime I see someone looking for suggestions for board and trains online. I've heard many horror stories unfortunately, many from people sending their dogs to supposedly reputable, well known trainers. Lots of neglect, "training" thats more like physical/mental abuse, not getting a dog back, and even dogs dying. I would never send a dog to anyone I didn't personally know extremely well.

I do know of a handful that turned out good, trainers were in Connecticut, Maryland, Indiana, Ohio, and Pennsylvania. Also can advise you of one not to send your dog to in California. Maybe the breeder can give some suggestions of trainers that have had success with their dogs before. PM if you are interested. Good luck in your search.

by Hundmutter on 09 July 2018 - 18:07
Since you mention Florida, I'll chip in that I hear not-so-good reports of most in that State !
by sdchargers on 10 July 2018 - 21:07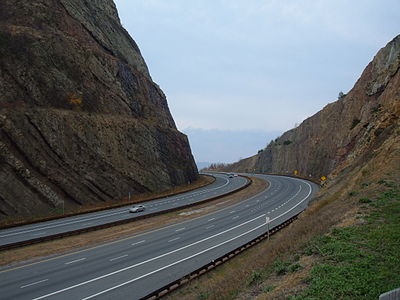 Hexe, yes im still up in the mountains
by sdchargers on 11 July 2018 - 09:07
Susie," May sound rude, but I really try to help." lol u werent trying to help or you would have read the question, it surely didnt ask for anything that u replied with

by Jessejones on 12 July 2018 - 17:07
I agree with everything Susie has written in her above posts.
And her posts in this thread are important contributions to any one out there reading this in case they are thinking about sending their dog away for training. There are so many HUGE potential risks in sending a dog away for training, that I don't even want to go into here.
I also can't imagine sending a dog away, anywhere from "Florida to California" for just the BH training either, which is pretty basic stuff. Just the expense alone doesn't make it worth it.
But if one must...then my tip would be to check out Leerburg kennels... whom I have done business with since the early 2000's, and personally have only had positive experiences with. They have just started doing on site training and 'Board & Training'.They are in Menomonie, WI.
I have no personal affiliation or advantage in mentioning them here. I just like them and they are one of the few that I might/would trust.

https://youtu.be/XRwBSEH4b7s
http://leerburg.com/privatelessons.htm
(Added: I should say "that I MIGHT trust"...as I really probably wouldn't trust anyone really to board & train my dogs. I feel I always need to see exactly what they are experiencing, so that I don't get an emotionally different dog back and don't know where that new emotion came from!)
by sdchargers on 13 July 2018 - 15:07
jessejones, do u realize there are so many HUGE potential risks when you drive a car?
Just the expense alone doesn't make it worth it.- I am sorry you see no worth it in and not everyone is on a limited budget.

by Jessejones on 13 July 2018 - 19:07
😂 I'll remember that next time I get behind the wheel!

My comment had nothing to do with being on a limited budget. I have spent the equivent of a new car on a dog...so tell me about it. Just somethings make more sense than others. Giving my dog to strangers is my, and others here, paramount objection.

You may have your own good reason to farm out BH training. Just saying, the BH is not hard and is basic training that one can do alone or locally.
I also offered a board and train suggestion above. And I really do hope it works out for you and the dog.
by sdchargers on 14 July 2018 - 11:07
jessejones, I am calling bullcrap, please post the dog that you have paid for equivalent to a new car.
Do we not give our children to strangers when we send them to school?
How do you know the BH is not hard yourself? please post all the dogs that you have put a BH on.
thank you for your Leerburg recommendation
You must be logged in to reply to posts
---
---
---
---
Contact information
Disclaimer
Privacy Statement
Copyright Information
Terms of Service
Cookie policy
↑ Back to top