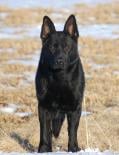 by Jenni78 on 01 February 2018 - 01:02
Whatever. I can probably still manage to fall asleep without knowing, but I also, am unable to help you at all. And I think I could. As you wish.
by junkmail2014nov on 01 February 2018 - 01:02
Jenni78: I certainly do not take this offer lightly and I do very much appreciate it. And I sincerely do thank you. I am attempting to navigate this untenable position with as little collateral damage as possible. If I can do something soon I will reach out to you via PM. Thank you again for all your help.
by junkmail2014nov on 02 February 2018 - 14:02
Good Morning! In following a recommendation I am still researching into purchasing another GSD who is older, say 18 months to two years old. This way I can continue to recuperate and the train the little one and have the older one ready to go almost immediately. When the little one is ready I can switch them out that way not tire either one too much and prolong the life and health of both. Just an idea I am considering. Would anyone know anything about the following kennels/breeders? Thank you in advance for any information which can be provided.

MI:
Vomdinaburg German Shepherds
Kolenda Kennels
PA:
Edgewood German Shepherds
Eichenluft Working German Shepherds



You must be logged in to reply to posts
---
---
---
---
Contact information
Disclaimer
Privacy Statement
Copyright Information
Terms of Service
Cookie policy
↑ Back to top