by Jessejones on 29 January 2018 - 21:01
@hundmutter Thanks. The hocks are not that common in gs. As some have mentioned, it may be difficult to prove a genetic component (without knowing the parents/grandparents/uncle aunts/ and available sibling medical history). The hocks are very common for example in Rottweilers, but not gs.
If diagnosis is correct, it may be most likely through trauma or incorrect feeding/growth. Also the severity must be considered and can sometimes not be seen perfectly with just an xray. For a more complete diagnosis an arthroscopy is the best tool...but don't do this lightly if not necessary, as any invasion into a hermetically sealed joint can cause trouble down the road. A ct can also be done for better diagnosis. I wish the pup all the best.
by junkmail2014nov on 29 January 2018 - 22:01
Good Afternoon,

$668.50 later I still do not have a definitive diagnosis. However, as an update, this is in the STIFLE (i.e. knee) not the hocks as originally was told to me. Apparently there was a miscommunication between the reading of the first set of radiographs and what was conveyed to me. Yet since there is still some guess work I am going to a third ortho for an opinion. The shoulders show no change. The hips show no change. The ankles show no change. The knees actually do show some change. I come from medicine (human medicine) and am well practiced in knees and radiographs of them. Even I could see the issue when they put the radiographs up on the screen. Whatever it is, is bilateral. The left is worse than the right, and it shows irregularity in the contour of the femoral condyle on the lateral side. The right also shows some irregularity yet not as much as the left.

I completely agree @Jessejones that intrusion into a closed joint capsule leads to guaranteed issues in the long term. Therefor I will follow up with a third consult and evaluation on Thursday of this week. Also, even if it IS OCD of the stifle, I have to relocate north for a new position in 5 weeks. So surgery, if indicated, is out of the question until I get settled. So I will use the conservative approach. We will still do basic obedience class as this will keep her both mentally and physically stimulated and is good for us both.

If anyone has any more suggestions please feel free. The area I will be moving to is near Detroit so I would anticipate Michigan U might be the place to start looking. There is an excellent research article here regarding OCD in canines: http://cal.vet.upenn.edu/projects/saortho/chapter_84/84mast.htm#ocdstifle ...and to quote it:

"Radiography is generally unrewarding prior to 6 months of age, after which time screening films taken at monthly intervals in suspect animals may prove rewarding... Many cases of osteochondritis dissecans of the stifle remain undetected and heal spontaneously, leaving only a scar on the affected condyle;(49) others are manifest by an acute lameness accompanied by joint effusion and obvious radiographic changes compatible with osteochondritis dissecans."

So, for now I guess its just wait and see.




by Jessejones on 29 January 2018 - 23:01
All good calls in moving forward with this, Junkmail.
Unless one could clearly see larger joint mouse activity, I would wait and see.
In the meantime you can up the dosage of supplements from what you listed earlier that is in the food (?)
What I give for joint issues is below. Again to be clear, I'm not a vet, just a human osteopath that has studied dog health and nutrition for about 15 years and these are my personal experiences.
(anyone please chime in if I've forgotten an obvious one...or success with differing dosage):
Sprinkled into food for total of:
500-1500 mg msm pure flakes
1000 to 1500 mg chondroitin and glucosamine (can be alternated with green lipped mussel powder)
Vit C. to bowel tolerance. I use Sodium Ascorbate powder because it is not tart in flavor and can be dosages easily. Start with about 500mg per meal, and if no diarrhea ensues, up the dosage every few days to bowel tolerance (this is when the poop turns mushy) and then reduce slowly till firm again and stay with that dosage.
Fish oil
1 or 2 raw chicken feet/legs per day (I cut off claw nails - good source of collagen)
Home made bone broth (can be frozen in portions and poured over food).
I also would restrict all running and ALL jumping. And even walking for longer stretches and especially on hard surface like cement and asphalt and absolutely no slippery surfaces.
Do clicker/marker training with small movements, that makes pup think about what you want from her/him (more brain work than brawn work).
Keep this going till next round of X-rays. Then reevaluate.

by junkmail2014nov on 30 January 2018 - 00:01
Thank you Jessejones for your reply. The supplement is a powdered form. However the homemade chicken broth is a great idea. I actually use it for myself. I make a chicken bone broth soup I use as a supplement to my own diet weight management.

I have already restricted all running/jumping etc. Would you care to send me the exact recipe you are using for your food and supplements please? I would appreciate it.

I am limiting the walks in the apt complex and transporting her to the park to use the wooded paths. Its better for her training anyway. Thank you.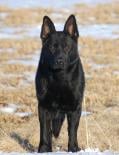 by Jenni78 on 30 January 2018 - 00:01
I don't like TOTW for any puppies. I have seen nothing but problems. Love that the ortho also recommended Fromm Large Breed Puppy. That makes me feel like you're in good hands.

Please feel free to email any questions or radiographs you may have. My email is in my profile.
by junkmail2014nov on 30 January 2018 - 00:01
Would you enlighten me please Jenni78? What is TOTW? And I will gladly email the radiographs to you. The clinic will download them onto USB and I will pick them up tomorrow.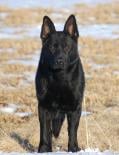 by Jenni78 on 30 January 2018 - 01:01
Taste of the Wild. I assume you are feeding their "prey" line? That is the only thing that came up when I searched the term to be sure you weren't talking about something else.
by junkmail2014nov on 30 January 2018 - 01:01
Oh! Yes! It is the "Prey" line. I will slowly introduce Fromm for large breed puppies once its in on Thursday.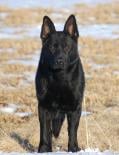 by Jenni78 on 30 January 2018 - 02:01
Yes, be sure you're getting the blue bag with the gold lettering. It's the "gold" series. Has some grain, but very very good food and it has fixed every temporary growth issue I've had.
by junkmail2014nov on 30 January 2018 - 02:01
Will do! Wish me luck!
You must be logged in to reply to posts
---
---
---
---
Contact information
Disclaimer
Privacy Statement
Copyright Information
Terms of Service
Cookie policy
↑ Back to top