by Sunsilver on 02 January 2018 - 14:01
BTW, in answer to Hund's question about the stud's registration number, apparently JR is a legitimate prefix for dogs born in Serbia. A number of the dogs in Mia's pedigree are from the Serbian Haus Milesevac kennel, and all have the JR prefix in front of their registration numbers.

Haus Chacon, do you think you could fix some of the registration numbers in her pedigree? There are several that are either missing or incomplete. It's the moderator's policy to remove dogs that don't have registration numbers, as that is the #1 proof that a dog is purebred, and the PDB is a purebred dog registry. The pedigree moderators (or database members like myself, who enjoy working with pedigrees) will be happy to help you if you have any questions.
I'm looking at Max's sire's pedigree and thinking darn, if I ever wanted a dog for sheep herding, he'd be a good sire...not a bad looking dog, either!
http://www.pedigreedatabase.com/german_shepherd_dog/dog.html?id=2406323-urbo-krndijayu
But then, there's his lack of titles, and a hip score. Do you have any more information on him? Edit: I found a FB page for Urbo's kennel, and it's in Serbia, so yes, Max must be an import.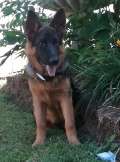 by Vom Haus Chacon on 02 January 2018 - 17:01
Can you please tell me what are the dog missing information and I will try to get everything up to date, but please e-mail me to my personal e-mail: jeudy0716@gmail.com or write me a personal message at vom haus chacon or by clicking on my picture.

by Sunsilver on 02 January 2018 - 20:01
Will PM you!
If you contact the kennel that bred the dogs, they may be able to give you the missing information. That's one of the best ways to get it, because they know the pedigrees.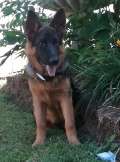 by Vom Haus Chacon on 03 January 2018 - 00:01
Thanks for all the help...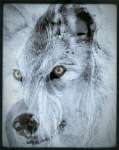 by Fantom76 on 03 January 2018 - 01:01
Sunsilver, just because he has a lot of Kirschental in his pedigree does not mean that he is a herding dog. Many of the Kirschental are really first and foremost show line dogs who have an HGH title, but some herding people that I have corresponded with do not really consider them herding dogs. I am not saying that they are not good quality dogs, as they are, just that a true herding dog would be working sheep more than participating in shows. Some owners that I know about do not even get herding titles on their dogs as they are more concerned with how the dog works the sheep rather than getting a title.
I am not disparaging the HGH title nor the Kirschental kennels, just saying that you would really have to look at each dog individually to determine if they were true herding dogs or showline dogs with HGH titles.
This is not my personal opinion, but it is what I have read about from others who herd sheep with their dogs, so I am just passing along the information.

by Sunsilver on 03 January 2018 - 04:01
Thanks, Fantom. I know the Kirschental dogs aren't what they were before they began competing in the SV shows and Sieger show. But, hey, a gal can dream, eh?
BTW, Chacon, if you need any help with the pedigrees, Fantom is the one to contact.

by Hundmutter on 03 January 2018 - 06:01
Fantom and Sunny, think you will find Karl Fuller had BOTH - I understood that he maintained involvement and HGH competition up until close to the end, with certain dogs, separately. (Some of which are behind some of our UK W/L dogs, now). And IMO even his 'strictly S/L strain dogs' tended to have better capacity for work, still, than the majority of Germanic imports from other kennels we saw / used over here in the UK. (Not that in any case that capacity is so obviously lacking, generally, from imports here; tend to find that when they ARE worked, many of the dogs we get here have had better success at various dogsports than you might believe, given the scorn poured on both WGSL dogs and IPO testing by the USA. I could guess that maybe that comes from a mixture of being physically closer to Germany, so that if they can afford it UK breeders can get over there, to be selective; and from the obviously greater willingness to actually SEE the dogs you are buying / Studs you are using before one jumps. So maybe we get some of the "not rubbish", eh ? (Although there are still Brits who'll maintain that all the good stock stays in Germany...)
by Gustav on 03 January 2018 - 12:01
"Given the scorn poured on both WGSL dogs and IPO testing by the USA",
SMH, last time I checked the USA Seiger show( for WGSL) and the Nationals ( for IPO), in the United States is probably second to Germany in size, scope and participation.....these FOLKS are from the USA. We really need to look at facts instead of feelings when making statements. Just saying!

by Hundmutter on 03 January 2018 - 21:01
Yeah but one expects competitors at top levels to be rational, Gustav. That's how many people in the US, as opposed to all those in various Clubs, breeders, owners etc who do not compete at that level ? - but who have plenty to say, on here and elsewhere, and most of it not good.
by jkuja913 on 07 January 2018 - 03:01
Looks like he didn't like the answers on his dog.

http://www.pedigreedatabase.com/german_shepherd_dog/classifieds.viewad?adid=263288

You must be logged in to reply to posts
---
---
---
---
Contact information
Disclaimer
Privacy Statement
Copyright Information
Terms of Service
Cookie policy
↑ Back to top