by Irina Kuznetsova on 12 November 2017 - 10:11
We're finishing to show our videos from SV BSZS-2017 in Ulm. You have seen 276 videos during these two months. Thank you to all who was watching them. Hope it was interesting and useful. See you in a year after SV BSZS-2018 in Nuremberg!
You can see videos about SV BSZS since 1999 on our youtube channel
https://www.youtube.com/channel/UCfK0hs1Q58lOaf1aumWfkVQ
Irina and Sergey Kuznetsovs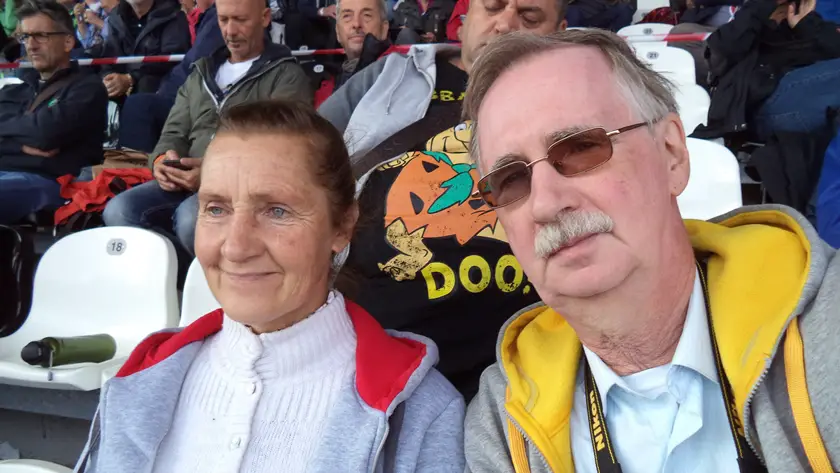 by susie on 12 November 2017 - 11:11
❤❤❤

by Western Rider on 12 November 2017 - 19:11
Thank you so much for sharing your hard work with us.

by Evangelina on 29 December 2017 - 17:12
Thank you so much for all the hard work and effort! Marlo is definitely the star of the Siegerschau, for me at least, and next to him Tito vom Finkenschlag and I have to agree with everyone that Gary should not have been VA1. That is why breeders must breed to whom they consider to be the best representative of the breed and not just to the top rated dogs. I suppose we all know that, but we must strive to keep our precious breed healthy and true.
by RompNRun on 01 January 2018 - 19:01
Your videos are absolutely priceless for those that do not attend the BSZS on a given year. A picture does not speak a 1000 words, but your videos do. Clearly a labor of love and a true asset to the German Shepherd Dog and the breeders dedicated to them. Thank you.
You must be logged in to reply to posts
---
---
---
---
Contact information
Disclaimer
Privacy Statement
Copyright Information
Terms of Service
Cookie policy
↑ Back to top