by Hundmutter on 18 September 2017 - 19:09
Absolutely. As Susie says, stop looking at just the extremes.

Americans have bought / still buy plenty of dogs from Germany, they can't all be buying dogs that are all that 'crippled' in any regard physically or temperamentally ...
by ValK on 19 September 2017 - 15:09
susie
Hundmutter

dogs, with low threshold of self preservation instinct and strong defense trait, wasn't something you did come across very often even before.
seems like that's quality totally had been wiped out in commercial breeding after Germany reunification.
anyway, thank you for advice, ladies.

by susie on 19 September 2017 - 18:09
You are welcome, sir...

Low threshold combined with strong defense sounds like the neurotic, but well functioning junk yard dogs out of my childhood.
I am sure some people like them...
by ValK on 19 September 2017 - 19:09
what you described is fear biter with territorial instinct trait.
yes, they're ok. to deter intruder but rather by psychological effect of intimidation.
under test, such dogs never hold even relatively mild level of pressure.

by susie on 19 September 2017 - 19:09
So you are no jerk.
Welcome!
by ValK on 19 September 2017 - 20:09
may i ask, what did make you think that i'm a jerk?

by susie on 19 September 2017 - 21:09
Involved people tend to know where to get dogs they like. Any types are still out there, but you need to be involved to recognise them.
A show is a show, no working trial, everybody actively involved knows that, but within those shows you are able to find good dogs-in case you are able to see the differences in the individual performances.
by ValK on 20 September 2017 - 01:09
oh i see, although not sure what do you mean under "involved".
i'm dealing with GSDs for over 40 years. not as breeder or professional (paid for) trainer.
is that can be considered - i'm involved?

by Reliya on 20 September 2017 - 09:09
I'm just now catching up with this thread, but I wanted to show that not all showline dogs are deformed: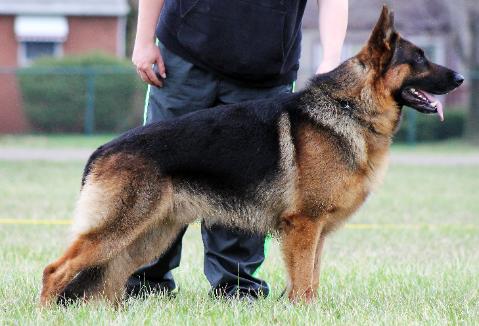 SG Icon vom haus Huro
And not all working line dogs are ugly: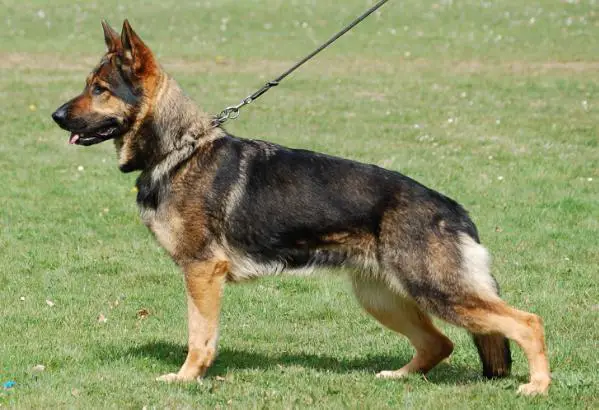 V Cora vom Langgarten
by duke1965 on 20 September 2017 - 11:09
you can and will breed various types of dogs in one litter or people have to start to do some serious inbreeding,
only quality dont fall upwarts so breed only the best, the remaining pups will suit the rest

You must be logged in to reply to posts
---
---
---
---
Contact information
Disclaimer
Privacy Statement
Copyright Information
Terms of Service
Cookie policy
↑ Back to top