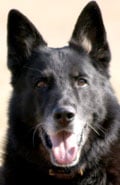 by BlackthornGSD on 25 January 2018 - 23:01
It seems you're using only a single definition of brave and balanced. But that's OK, you do you.

Christine


by Ragnarok2 on 25 January 2018 - 23:01
Valk, just out of curiosity, what exactly is the purpose of your 2 last posts and how do they contribute to the topic? See, it would be interesting to learn a few things from people like Blackthorn who has experience with DDR ....AND care to post here. Without someone crapping on their opinion.

Jmo
by ValK on 26 January 2018 - 20:01
Christine, i can grasp why you feel as much offended, enough to resort to rudeness?
maybe you're greatest breeder, world ever have seen. maybe not. i don't know.
but i'm absolutely sure, you hadn't have an experience to own and handle east german shepherd dogs as they were back then, before SV destroyed achievement of DDR breeders.
i don't know if you can believe but back then, behind of "iron curtain" we didn't know GSDs other than ossis and what i see today under "100%DDR" tag for most part is just pale shadow of former eastern dogs.
i thought question why the breeders hesitant to shows dogs in their breeding programs is quite fair, legitimate and shouldn't draw fire. there are breeders, who proud of their work and not shy to show it, regardless one gonna like it or not. and i have great respect to them for their openness and honesty, even if there are nothing for me.

by susie on 26 January 2018 - 21:01
Why do you you believe SV "destroyed" anything? When the Wall fell 99,9 % of DDR breeders ran to West German studs as fast as possible, a lot of them sold their whole breeding stock - nobody was forced to do so...
Personal decisions based on the goal to get ribbons, fame, and money.
In case DDR dogs would have been that outstanding- why the hurry to change dogs???
Just asking...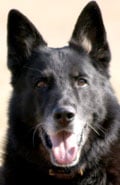 by BlackthornGSD on 26 January 2018 - 22:01
I'm not being rude. I have no idea what you consider "proof" other than videos of, what, bitework? Well, there's Ted Bellmyer's dog who won the SW regionals last year and placed 5th this year. But then you will just say, "that's just one example!" Well, duh.

I personally don't suggest that people go to a DDR dog to do IPO sport. Can they do it? Yes, some can. That's the same answer for any bloodline, actually. I've done IPO with an AKC show and byb dog--3x IPO3. I prefer to do IPO with a very drivey dog--much more fun for me--so my personal IPO dogs are mostly German working lines, with a bit of Belgian or Czech. A friend of mine is working his all DDR dog toward his IPO titles and is training with a national competitor level trainer (prior national winner/WUSV team member). He doesn't have videos that show much more than good training, so how will that satisfy your request for "proof"? So, why bother even mentioning him. His litter brother is training for IPO titles in my club, and frankly, he's just a tad low in drive to be an easy dog to title. He's titled in tracking, for now, and his handler is learning about IPO with him.

On the other hand, my combo DDR x working line litters produced some dogs of medium drive (who went to homes who wanted that type of dog), but also some dogs with excellent dogs -- one female is doing PSA like a little demon. One is doing SAR and has several live finds to her name. What does that prove, though. Just one example.

So, whatever. You asked for names of people who are finding value in the DDR bloodlines, breeding "100%" DDR. I named 3, or 4 if you include my own breeding. You didn't say "prove to my satisfaction" -- because I wouldn't have bothered. I'd rather just go prove gravity exists.

Christine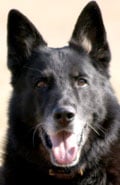 by BlackthornGSD on 26 January 2018 - 22:01
I should add that I now have a young dog--10 months old--who will likely be one of my next IPO dogs. She's all DDR lines and has crazy high prey drive. Looking good so far, in 3 sessions of drivework training with a decoy. I bought her largely for the herding dogs behind her, but found out that she's extremely high in prey. And bitey. Lots of fun so far, so we'll see how far she goes.

Christine
by Gustav on 27 January 2018 - 12:01
Blackthorn is one of the most knowledgeable breeders in the United States. I know this personally from over 20 years of association and training. She is knowledgeable of pedigrees to a level that few in US achieve. She is knowledgeable in training, having trained many dogs to IPO 3 levels and competed at Regional and National events. I have sent people there for DDR pups and also working pups and every instance the individuals have been overjoyed with their dogs. I have personally trained on of her dogs from 8 weeks to 2 1/2 years old, the dog has awesome obedience and is very serious in protection work. She also has shown a dog for me ( yep a black and red dog I owned twenty years ago for those that think I hate black and red dogs) that placed SG 2 under SV judge.
She is very well respected in the breed by all the top working breeders in this country, and when we had a German Shepherd consortium at the WUSV in Philadelphia in 2013, I was honored she was in attendance. She won't toote her horn, but I have no problem....lastly she won't compromise temperament or health in any instance, yet has the knowledge how to blend different lines to maintain high functionality in the breed.
I read one poster said they didn't know her, I'm quite sure that poster is telling the truth by their posts!

by Dawulf on 27 January 2018 - 14:01







Gustav!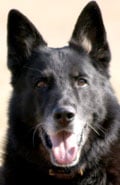 by BlackthornGSD on 27 January 2018 - 16:01
I didn't even pay him for that. ;)

Thanks Cliff! I hope I get to hang out with you again soon!

Christine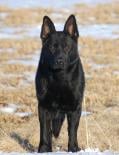 by Jenni78 on 27 January 2018 - 16:01
Go Cliff! LOL
You must be logged in to reply to posts
---
---
---
---
Contact information
Disclaimer
Privacy Statement
Copyright Information
Terms of Service
Cookie policy
↑ Back to top