by Rdt on 15 April 2017 - 20:04
Thanks for the answers!

Well let's take it step by step.

- last time I spoke with the breeder he still promised to send me the registration of the pup, I asked him about the parents pedigree (both where imported) he said that both are with pedigree and it's all good. Then I told him that I am thinking to breed (maybe) he asked me for an another 500$ for breeding rights (I agreed to it, even though we never talked about it initially).

- I have nothing from him as parents name just picture with dam and sire. No names, etc....

- I found this breeder on a local classified website, he's selling almost always there.

- I have he's personal name (I can disclose it via PM).

I have a lots of patience, there is no rush for me, meanwhile knowing (now) that to transfer the paperwork will take a long time is helpful!

About the breeding part, I do know it's a long process, I have started to search for a club, then breeding the dogs, I still have an another two years to go until my first litter, I think there is time to learn.

Meanwhile I would like to learn more about the paperwork which is needed for every pup and how can I improve my future litters. I am not willing to have a litter from a dog before I have all the health checks done....

Thanks for the helpful replies!


by Sunsilver on 15 April 2017 - 21:04
Okay, that says a lot. Good breeders don't sell in the local classified ads, and most of them only have a couple of litters a year. If this guy always has ads in the paper, he's likely churning out more puppies than he can properly look after. Did you see his facility? Or did he meet you somewhere to pass the puppy over to you?
Feel free to PM me his name and location, and I'll see what I can dig up.
by vk4gsd on 15 April 2017 - 22:04
Those steps listed should be printed and distributed to all new guys under the heading;

How Not To Purchase a Dog - A step by step guide.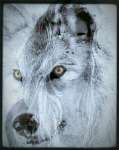 by Fantom76 on 15 April 2017 - 23:04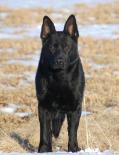 by Jenni78 on 16 April 2017 - 00:04
Possible the guy is a broker, not a breeder, too.

How do you NOT demand to know exactly who the parents are, though, Rdt? I don't understand that, unless you spent time with them both and were fully satisfied with everything about them.
by Rdt on 12 May 2017 - 04:05
Sorry for the late response, I was waiting to hear back from the breeder. He just received the registration from ckc and will register now the pups. Meanwhile started an intro to IPO and so far he doesn't seem to have the drive for it ( a little bit sad because of it) We still have a couple months to go until a final decision is made if he has or not the drive for it. If he won't have it, then I will have to neuter him.




by vk4gsd on 12 May 2017 - 06:05
Not much of an issue keeping a dog whole compared to female heat.

Why neuter?

by Sunsilver on 12 May 2017 - 11:05
Very happy for you that the breeder came through with the papers! Patience pays off sometimes!

Too bad about his drive, though. Keep at it - he's still very young, and some dogs mature late. Is he a working line or a show line? Some WL dogs are well known to mature late.

by Q Man on 12 May 2017 - 13:05
I will only say that as a Breeder and Importer of dogs from Europe...It can take awhile to get the papers...They need to get put into your (new owner's) name...along with the proper other paperworks like a Bescheningung and/or Export Pedigree...
But with that said when I sell a puppy that's born in the United States but I don't have all the paperwork of the Sire or Dam I stay in touch with the new owners (of the puppies) and keep them updated on the progress...
Even after you get the proper paperwork for the Sire or Dam you then have to have them transferred in AKC Registrations...then before you can register the litter you have to have an AKC DNA done...So it does take awhile but I would appreciate an update from the breeder...It's what I would expect from a breeder that I buy a puppy from...

~Bob~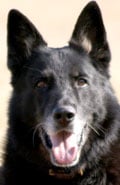 by BlackthornGSD on 12 May 2017 - 13:05
If you buy a puppy from out of the country, it automatically comes with "breeding rights" -- you can't sell a dog on limited registration between registries, pretty much. You can sell a dog without papers, though, which isn't what you bought.

Christine
You must be logged in to reply to posts
---
---
---
---
Contact information
Disclaimer
Privacy Statement
Copyright Information
Terms of Service
Cookie policy
↑ Back to top